"The Matrix Resurrections" Has A New Trailer, And When I Tell You "Y'all Aren't Ready" — I Mean It
*Olivia Rodrigo's "Deja Vu" plays softly in the distance.*
Y'all — let's not even dance around the point of this post. We're all here for the same purpose: The Matrix Resurrections finally has a second trailer, and it's incredible. Don't believe me? You don't have to! Watch it for yourself:
The new trailer builds on what was established in the first trailer, which dropped back in September, giving more hints at the plot of the film — as well as a possible shifting focus on who "The One" is this time around.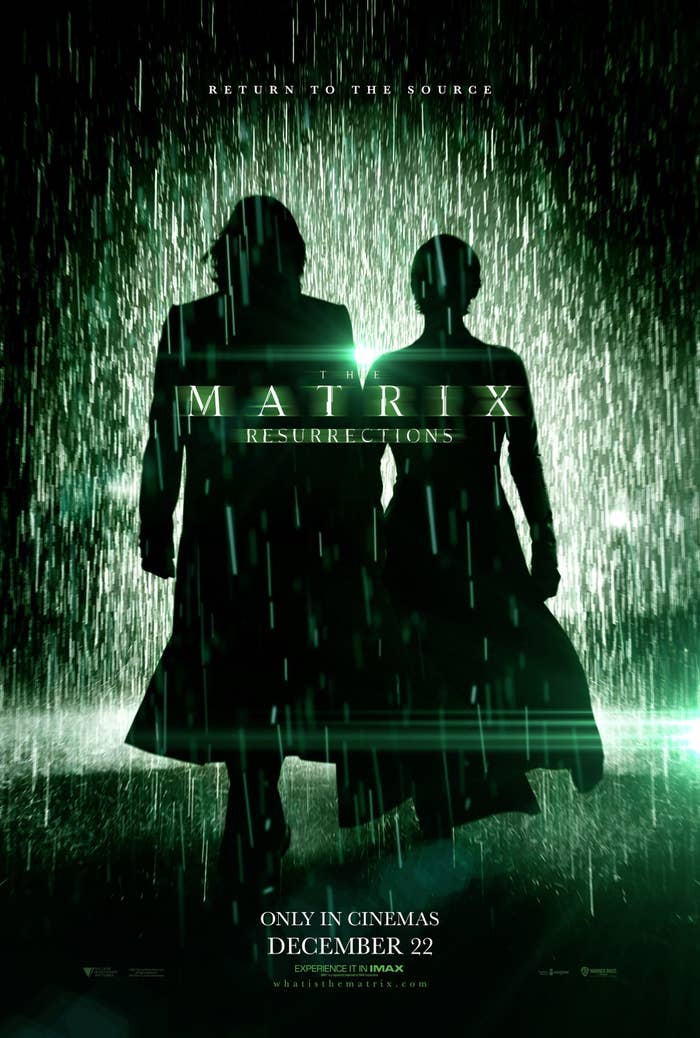 Neo (Keanu Reeves) appears to be experiencing life plugged into the Matrix, saturated with déjà vu of his past experiences. This includes him running into his one true love, Trinity (Carrie-Anne Moss):
And also being harassed by Jonathan Groff's unnamed character, who's doing his best Agent Smith impression:
That is, until Neo is outright confronted with visions from his past — mostly in the form of major moments from the first Matrix film — and is thrown back into the war-ridden real world.
However, this time around, it seems like Trinity is set to play a bigger role in saving humanity, which *insert "Good for her!" GIF here*.
This theory checks out, as — in a recent interview with Entertainment Weekly — Keanu himself noted that Resurrections would delve more into Neo and Trinity's unique relationship, saying: "Not that it needed it, but certainly the depth of why this film got made is the sense of it being a love story between Trinity and Neo. It was one of those phone calls where, even though you're at home, you stand up."
Plus, the new trailer also gives us our first look at Jada Pinkett Smith back in action as Niobe:
As well as some brand-new characters, including Jessica Henwick's blue-haired Bugs:
Oh, and I HAVEN'T EVEN MENTIONED THE ACTION SEQUENCES YET! Y'ALL. THE ACTION SEQUENCES, THOUGH! The visuals! The colors! The kung fu! I genuinely! Got goosebumps! Watching this!
So, there ya have it! How excited are you for The Matrix Resurrections? Share all of your thoughts and feelings in the comments below, and be sure to catch the film when it hits theaters and HBO Max on Dec. 22!