The rules here are simple: Choose the correct missing word(s) for the song lyrics below, then share with your Disney-loving friends to see who is the most worthy of the title "Disney Diehard."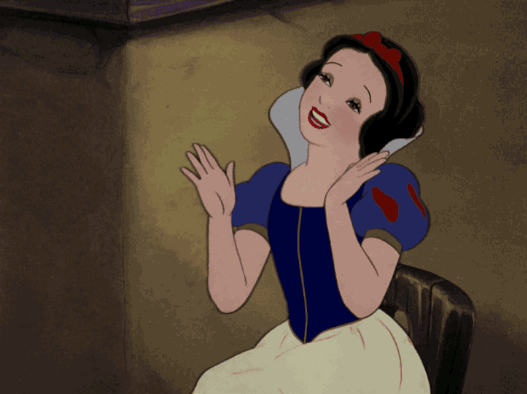 "I'm gonna be a mighty king, so enemies beware! Well, I've never seen a king of beasts with quite so little ____!"

Disney

"My power flurries through the air into the ground. My soul is spiraling in frozen ________ all around. And one thought crystallizes like an icy blast: I'm never going back, the past is in the past!"

Disney

"Kid, honestly, I could go on and on. I could explain every natural phenomenon. The tide, the grass, _________? Oh, that was Maui just messin' around!"

"And I know it's true that visions are seldom all they seem, but if I know you I know what you'll do. You'll ___ me at once, the way you did once upon a dream."

Disney

"Come on, they're not all that impressed with conversation! True gentlemen avoid it when they can, but they dote and swoon and fawn on a lady who's withdrawn. It's she who holds her ______ who gets a man!"

Disney

"Wait and see, when we're through boys will gladly __________ you. With good fortune and a great hairdo you'll bring honor to us all."

Disney

"Just whistle while you work, and cheerfully together we can tidy up the place. So, hum a ________! It won't take long when there's a song to help you set the pace."

Disney

"Prince Froggy is a rich little boy, you wanna be rich again? That ain't gonna make you _____ now, did it make you _____ then?"

Disney

"I got a powerful urge to help you out, so whatcha wish I really wanna know! You got a list that's _____ miles long, no doubt! Well, all you gotta do is rub like so, and woah!"

Disney

"Every gesture, every move that she makes makes me feel like never before. Why do I have this growing ____ to be beside her?"

Disney

"Can I ignore that sound of distant ________ for a handsome sturdy husband who builds handsome sturdy walls, but never dreams that something might be coming?"

Disney

"New, and a bit ________...who'd have ever thought that this could be? True, that he's no Prince Charming, but there's something in him that I simply didn't see."

Disney
Looks like there are no comments yet.
Be the first to comment!