So yesterday we got our first real look at Josh Brolin as Cable in the upcoming Deadpool sequel, and he did not disappoint.
Today we got another look at the soon-to-be-sidekick via a snarky tweet from the unequivocal King of Twitter, Ryan Reynolds.
But uhhh... FR when TF did Josh Brolin get so RIPPED???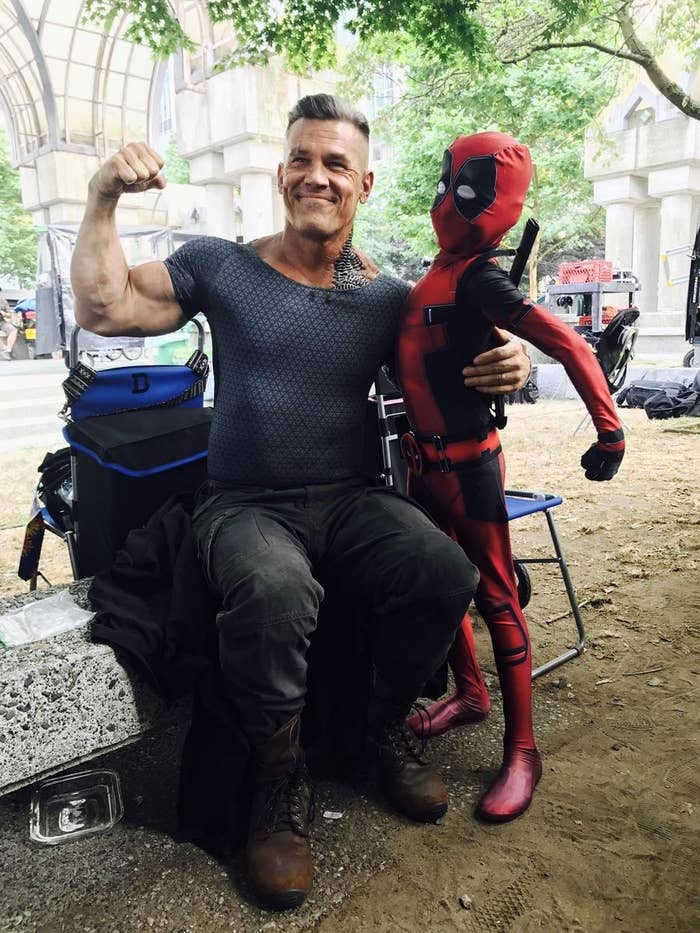 This of course sent me looking for more pics for ~research~ and THOSE ARMS THOUGH, I'M HONESTLY SHOOK.
Of course Twitter definitely noticed, too.
And the sheer amount of Goonies references made it all worth it.
While others felt Cable may not be the only one with time-traveling abilities.
I guess between the gorgeous Zazie Beetz as Domino and the B-U-I-L-T Brolin as Cable, Reynolds is going to have to get used to sharing his dreamboat title.
Still counting down the days until June 1st, 2018.