WELL, this weekend, the first two episodes of the highly anticipated drama premiered at the Venice Film Festival, and the costars hit the red carpet together to support their show...then proceeded to cause an internet implosion with their off-the-charts red carpet chemistry.*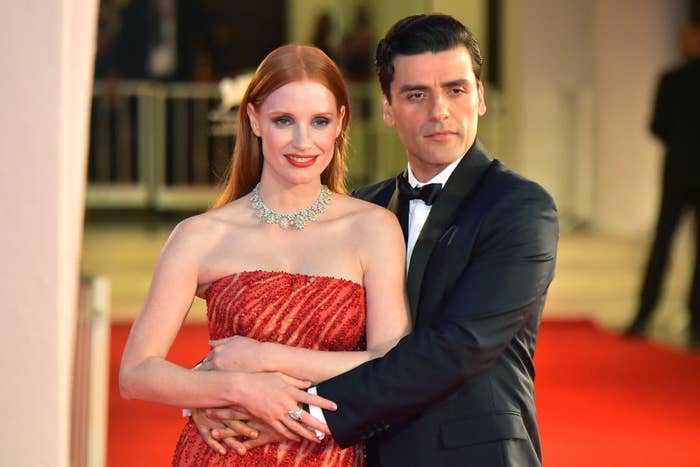 Specifically, there's one short, slow-motion video that has caught Twitter's attention, which involves Oscar gazing lovingly at Jessica before intimately kissing her inner arm. As of right now, it's been viewed over 7 million times:
Like...look at them. Stop what you're doing and look at them:
Y'all, I just — I don't throw around the word "swoon" a lot, ya know? But:
WOULD YOU LOOK AT THIS CHEMISTRY?! UNMATCHED:
Is it possible to win an Academy Award for "Best Red Carpet Performance" because if so, just give it to them: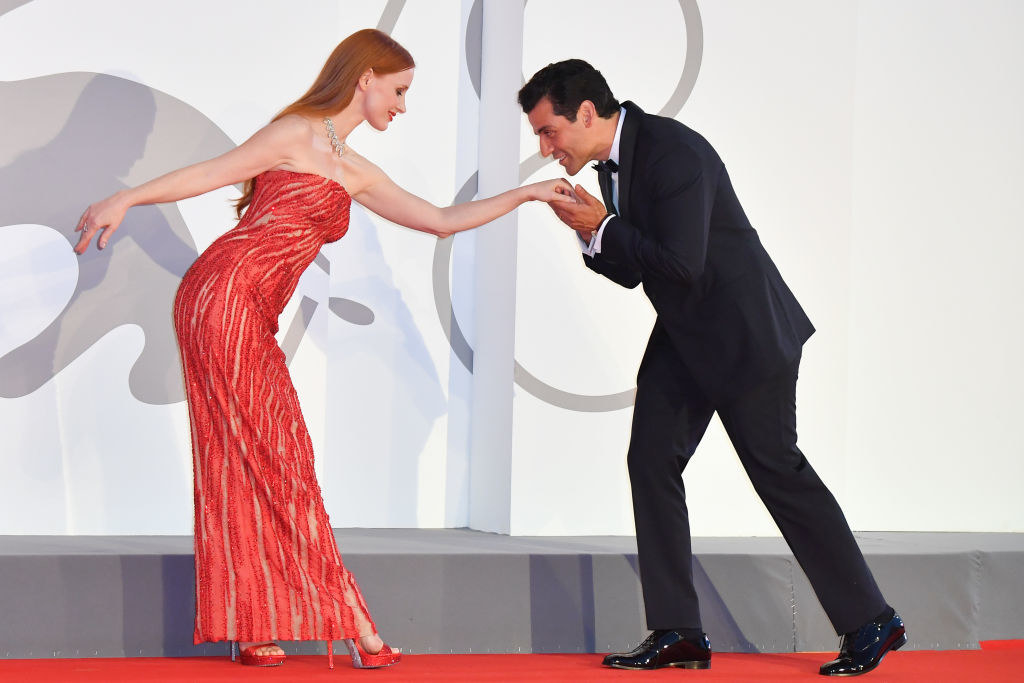 Now, it should be noted that these two stars are, in fact, married — and not to each other* — but this sort of stuff just goes to show how important off-screen chemistry is for on-screen chemistry! It's palpable!
ANYWAY, the internet handled this whole thing by remaining calm, cool, and collected... JK, they lost their damn minds:
Some were quick to point out the sheer Morticia and Gomez Addams ~vibes~:
While others opted to point out parallels to another formerly red-hot promotional red carpet non-couple:
Like, sure, this is clearly a staged thing to promote their show...but just let us have it, please:
So, uh, yeah! There ya go! Find someone who looks at you the same way Oscar Isaac looks at Jessica Chastain's arm on the red carpet of the 2021 Venice Film Festival and don't settle for less!