Okay, so...I'm going to be honest: I'm not a TV person. I'm a movie lady. So the simple fact that I absolutely love New Girl is pretty weird.
The show's rewatchability is absolutely incredible and, upon my recent (12,000th) rewatch, I couldn't help but marvel at how great the slow burn between Jess and Nick was...so here's a bunch of examples of how they had the best relationship in TV history:
2.
And, long before anything romantic happened, they were always there for each other.
6.
Nick always tried to cheer Jess up (even though, most of the time, whatever made her sad was his fault).
7.
They were truly friendship goals before they were ever relationship goals.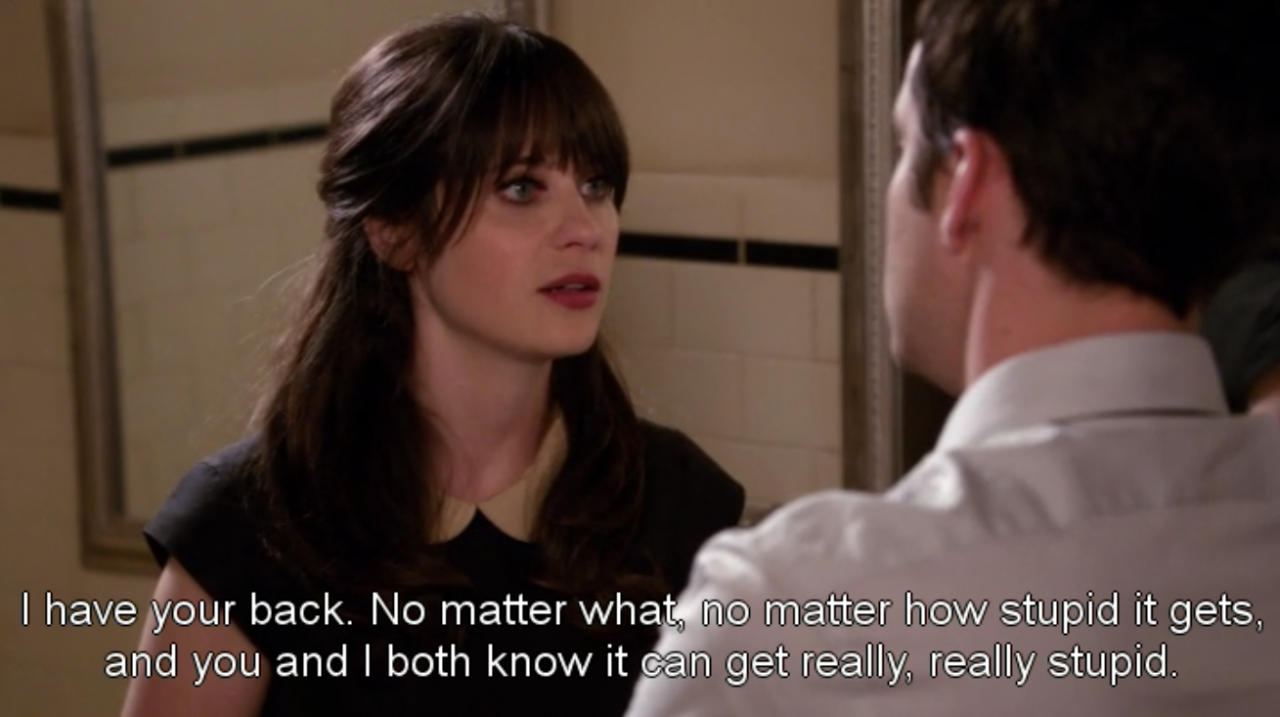 10.
Then they somehow topped that perfect kiss with the perfect ~first time~, in which Nick literally picked up Jess and carried her to his room like a damn fairy tale.
11.
They loved the worst parts of each other and it was PRECIOUS. I still haven't recovered. It's been YEARS.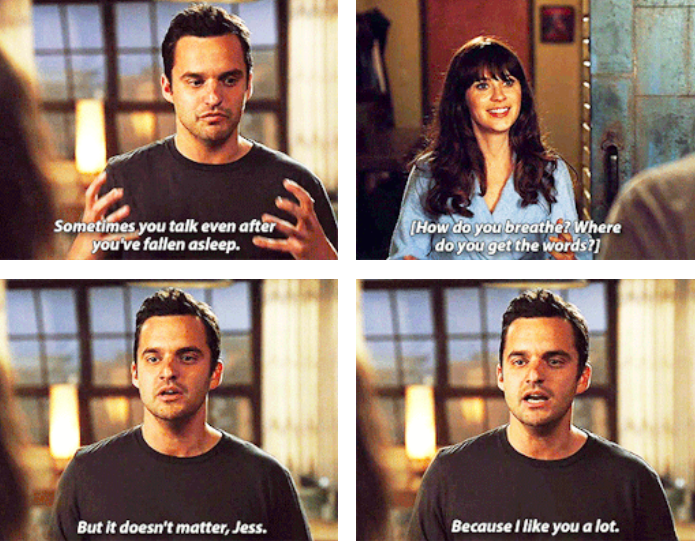 12.
The open and unembarrassed support they had for each other? Unmatched.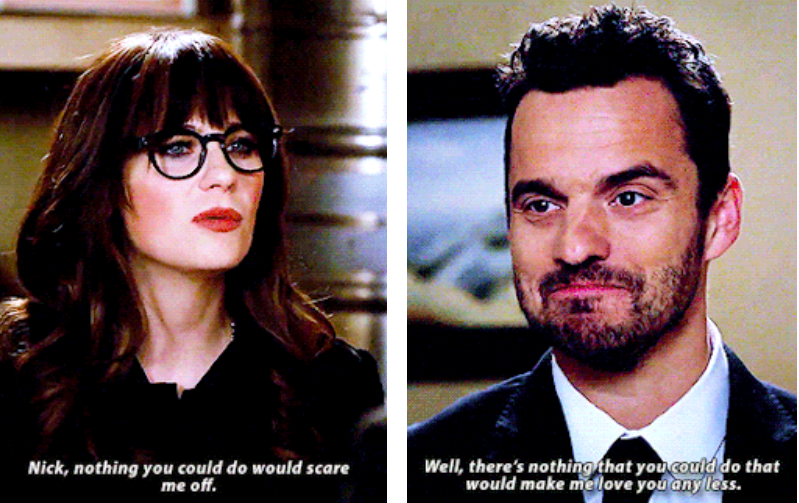 14.
Hell, they were so perfect, even other couples on the show wanted to be them.
16.
But when Jess realized she DID love Nick back, despite everything? BREAK. MY. HEART. WHY. DON'T. YOU.
18.
In conclusion, Jess and Nick were the best TV relationship show burn of all time and that's that on that.