So Turkey Day is officially upon us, which can only mean one thing: The Macy's Thanksgiving Day Parade has descended on New York.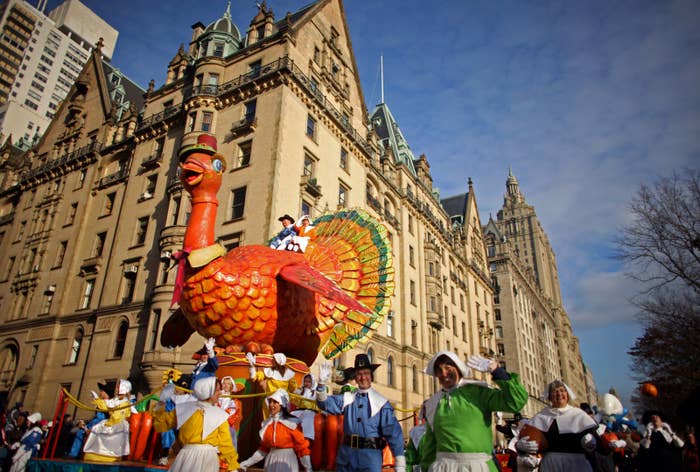 And between the historically cold weather, the incredible performances, and the iconic balloons...people sure had A LOT of feelings about it. Here are just a few of the absolute funniest reactions:
1.
This friendly warning: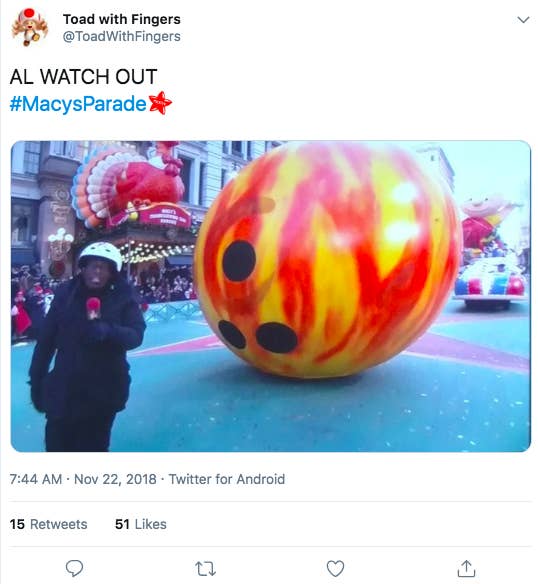 2.
This reminder of your age: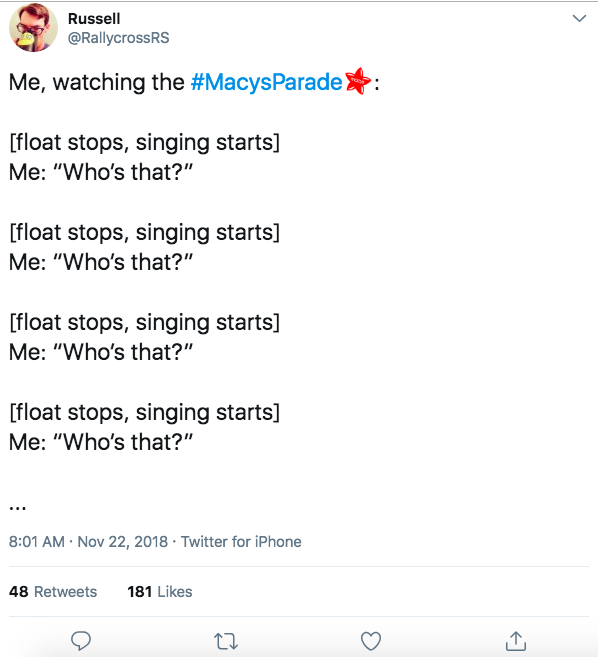 3.
This expert meme use: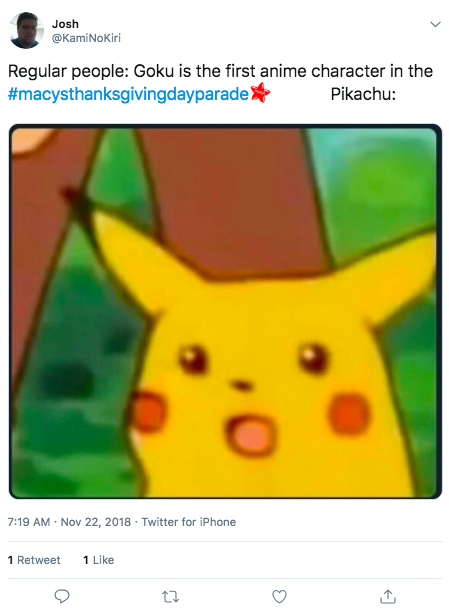 4.
This sad Legend: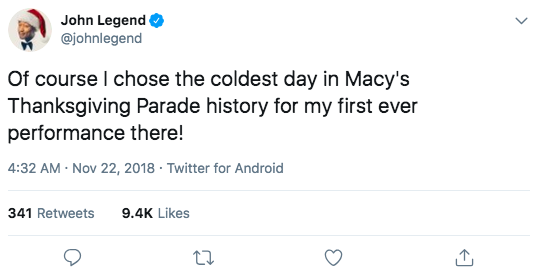 5.
This Pillsbury Dough burn: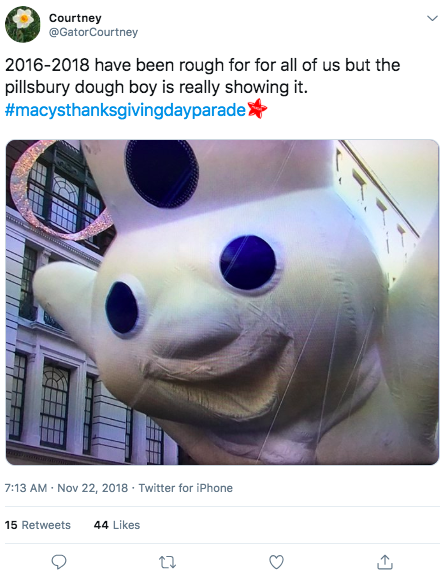 6.
No, seriously, is he okay??? People are concerned:
7.
This very specific hobby: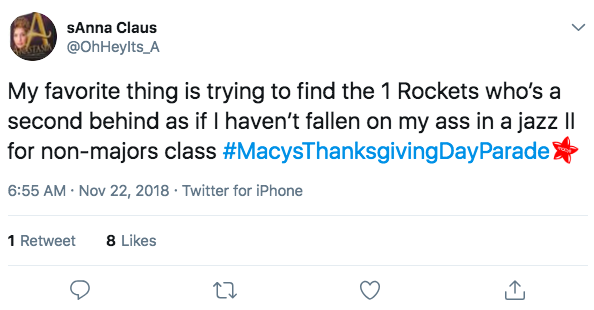 8.
This unfortunate line-up:
9.
This undeniable truth: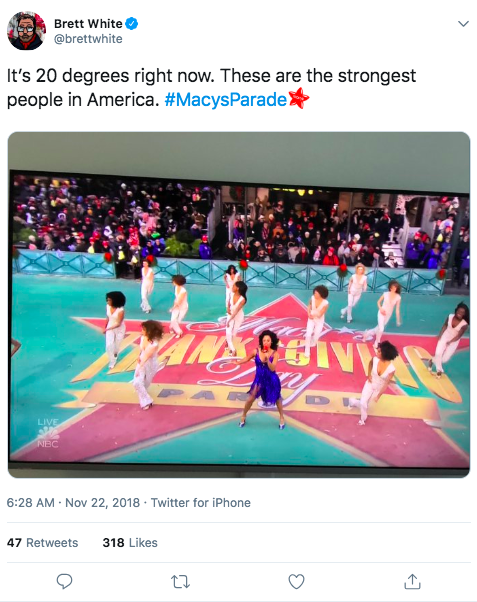 10.
This prime "don't meet your heroes" example:
11.
This our of place nun(?):
12.
This career goal completed:
13.
This choreography:
14.
This battle royale: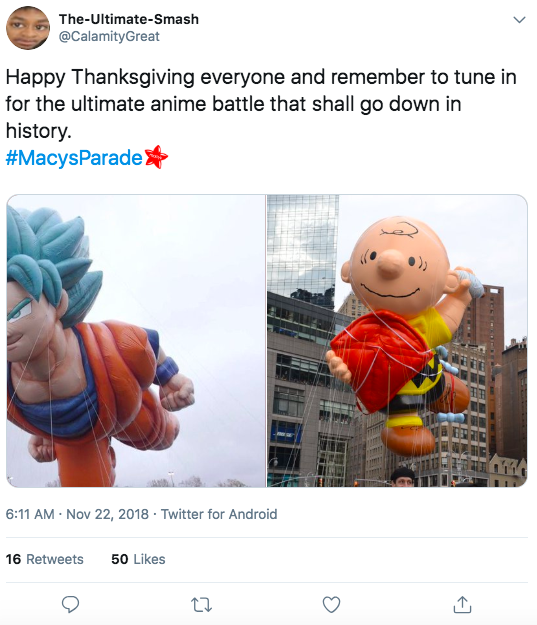 15.
This reminder of how warm it is in your apartment rn:
16.
And finally, this Thanksgiving Parade breakout STAR:
17.
No, seriously, this woman is an immediate icon: