Cate Blanchett Wants The World To Know That "We All Like Looking Sexy, But It Doesn't Mean We Want To Fuck You" And I'm Dead
"No one says to Steve Bannon, 'you look like a bag of trash. Do you want me to throw you out?'"
Hi, so Cate Blanchett is a goddess.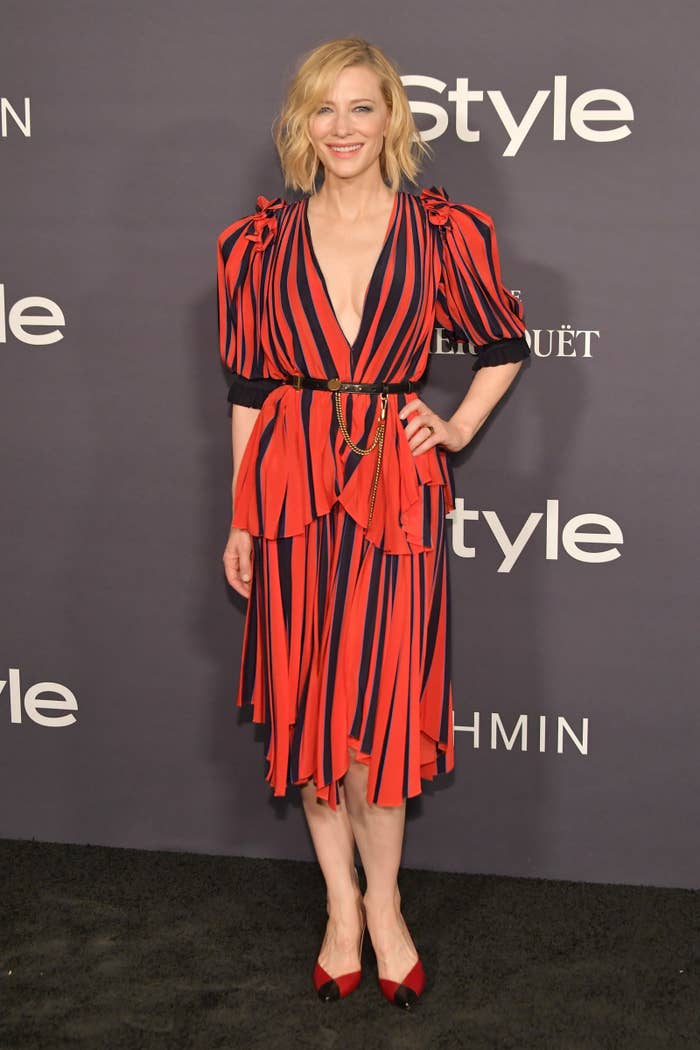 Like, she LITERALLY plays one in Thor: Ragnarok.
Anyway, Blanchett has a long-standing tradition of being a graceful badass while taking absolutely zero shit.
A trend she continued this week when she accepted the InStyle Icon award, and unapologetically defended a woman's right to wear whatever the hell she wants, as seen in the clip below:
"We all like looking sexy," Blanchett quipped, "but it doesn't mean we want to fuck you."
She was also quick to point out the history of the fashion industry judging women based on their outward appearance, as opposed to men.
"No one says to Steve Bannon, 'you look like a bag of trash. Do you want me to throw you out?' But the comments that get said about what women wear on the red carpet," she said, "I mean, if you troll through those trolls on the internet...just don't."