If you're anything like me, you're absolutely OBSESSED with Rosa on Brooklyn Nine-Nine.
Last season, Rosa came out as bisexual, which quickly proved to be an absolutely iconic moment for bi visability.
And this week, during the Brooklyn Nine-Nine panel at San Diego Comic-Con, Stephanie Beatriz opened up about what it was like to live through such a momentous moment.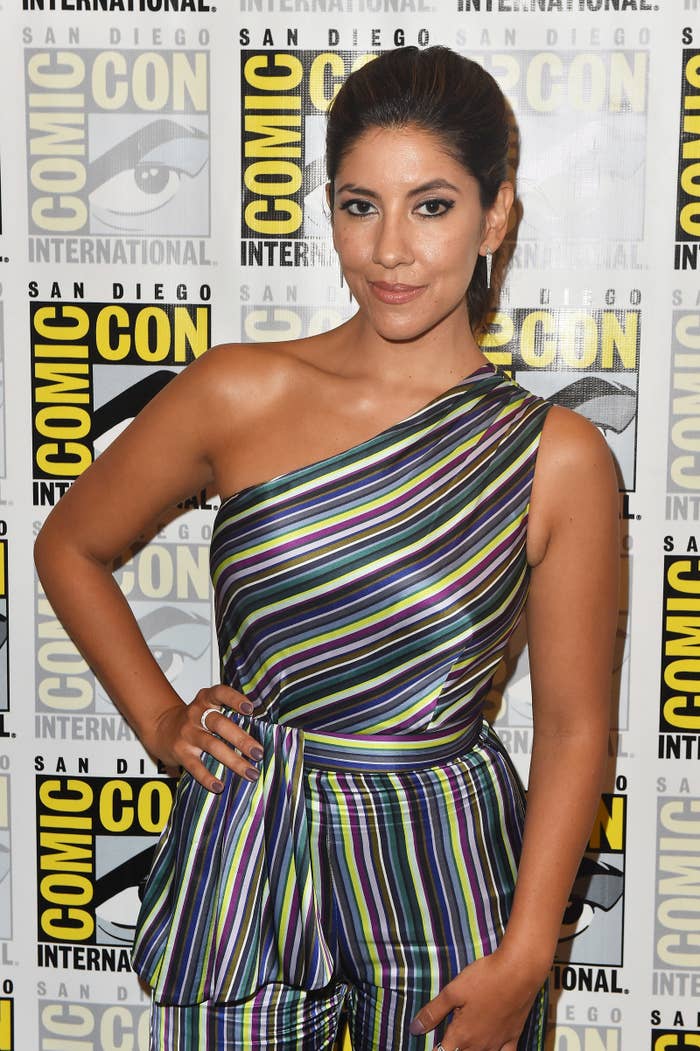 "Well, it was a team effort," Beatriz joked when asked about tackling Rosa's sexuality.
"Dan [Goor] is not only a brilliant writer, but a person who believes in equality," Beatriz said. "He wanted a bisexual person's voice to be heard in that storyline, and it just so happened the person playing the character they wanted to be bi is also bi."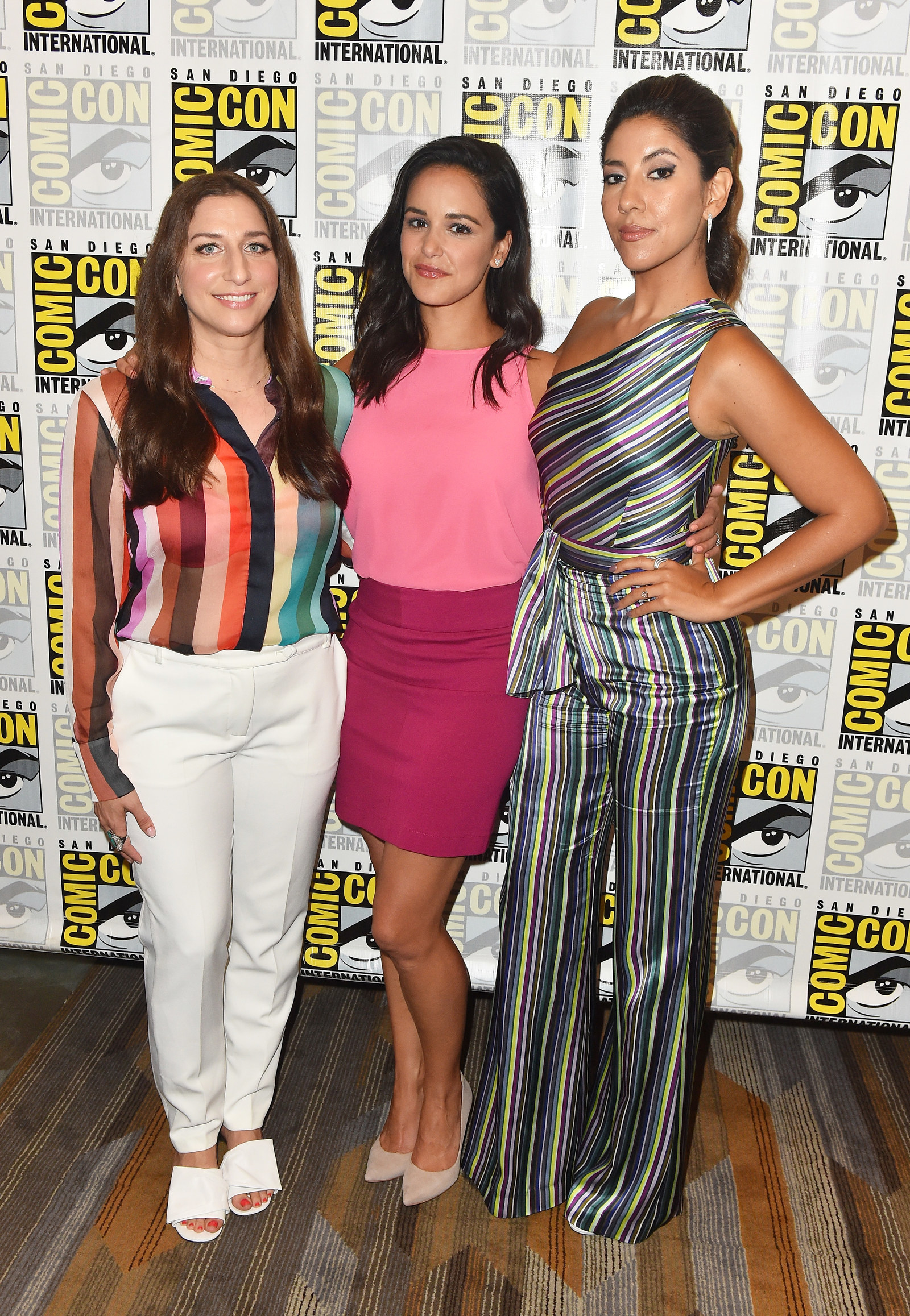 "I was thrilled," Beatriz said, "and it reflected, for me, the reality of my own life."
And, as if that's not great enough, a fan from the audience asked if Rosa's meme-worthy reaction to seeing Alicia (played by Gina Rodriguez) for the first time was something Beatriz had ever experienced in her own coming out journey.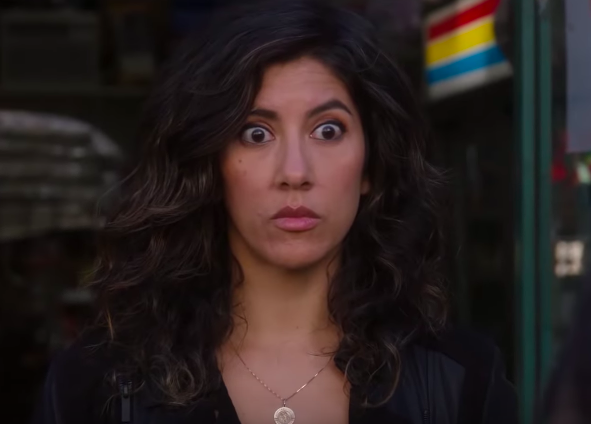 "YEAH," Beatriz said. "I knew that something else was going on because I could feel my brain react when I would see, you know, a shiny pony-tail swinging and it wasn't like, 'I want to put that in my hair,' it was, 'I want to put that in my mouth.'"
So, there ya have it! Stephanie Beatriz AND her character Rosa are truly the bi queens we all deserve, and I will not rest until everyone everywhere knows it.