This year at San Diego Comic-Con, Brooklyn Nine-Nine had its very own panel, which featured some of the show's main cast and producers. Here's what we learned: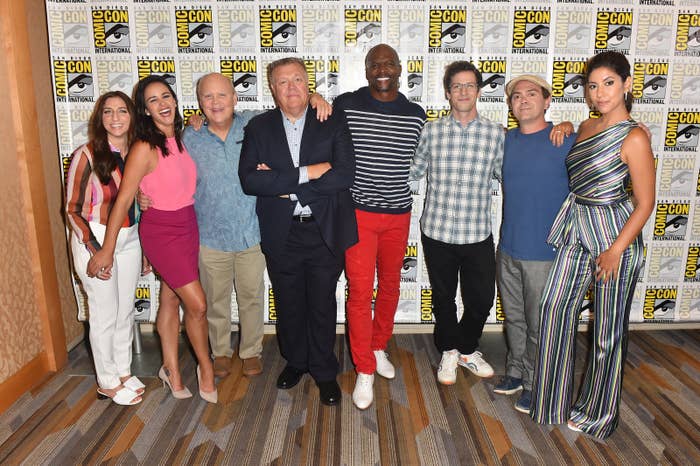 1.
The entire cast was on a massive group text during the fateful cancellation scare.
2.
They are just as excited as fans are that the show's not cancelled.
3.
The "title of your sex tape" joke is something that they all consistently do whenever they're together, on and off screen.
4.
The writers are back, and the show is currently five weeks into pre-production.
5.
Boyle will, of course, be the most affected by Jake and Amy's marriage.
6.
This season will include a Hitchcock and Scully flashback episode.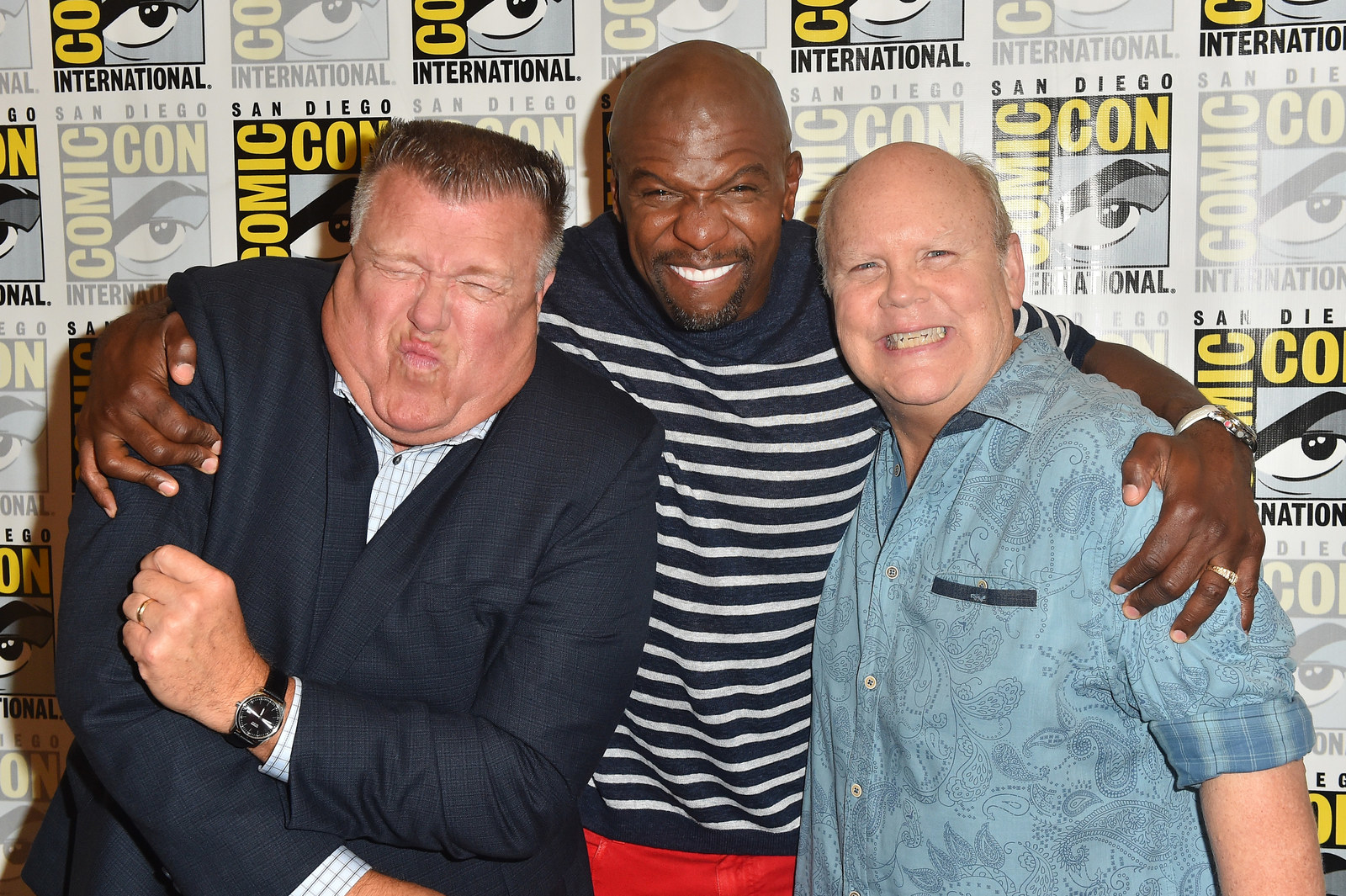 7.
Rosa's bisexuality storyline was based, in part, on actor Stephanie Beatriz's own life experiences.
8.
Gina Rodriguez gave up her vacation to appear in the episode about Rosa's bisexuality and shot all of her scenes in a single day.
9.
And finally, and most importantly, the actor who plays Scully pretty much acts exactly like his character.