Hi, hello, howdy. Disney fans just received the surprise of the century when a STUNNING new look at the new live-action Aladdin was dropped during the 2019 Grammys:
And, when I tell you guys it was SHINING, SHIMMERING, and SPLENDID, I mean it!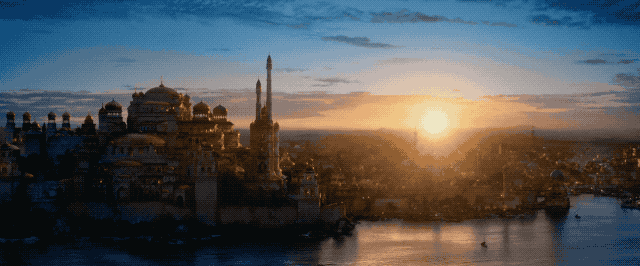 We recieved our first looks at ALL of the main players, starting with Jafar (Marwan Kenzari), Iago, and the creepy, mind-controlling snake staff: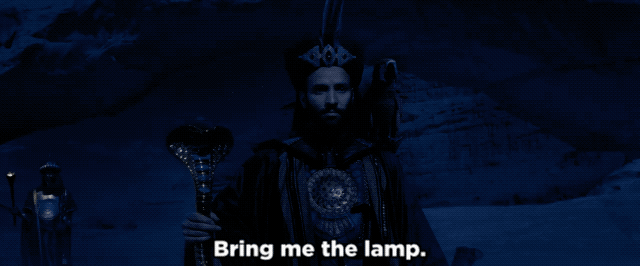 Then the titular Aladdin (Mena Massoud who, in all fairness, we did already receive a SUPER-QUICK look at back when the teaser dropped) and his fashionable monkey side-kick, Abu: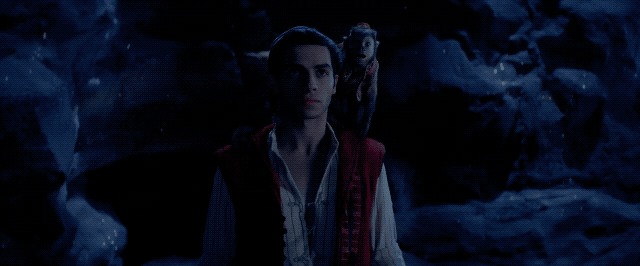 And then Princess "I am NOT prize to be won!" Jasmine (Naomi Scott) with her beautiful pet tiger, Raja in the right-hand corner: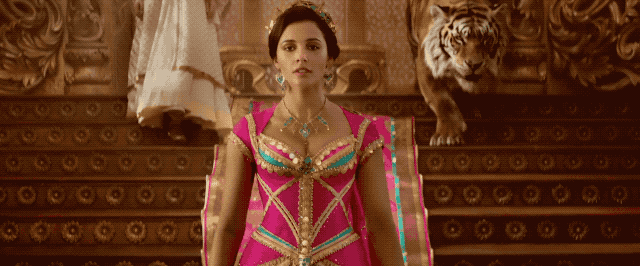 We also received looks at the sweeping landscape of Agrabah, as well as THIS quick shot of a party/parade which absolutely HAS to be from the "Prince Ali" sequence: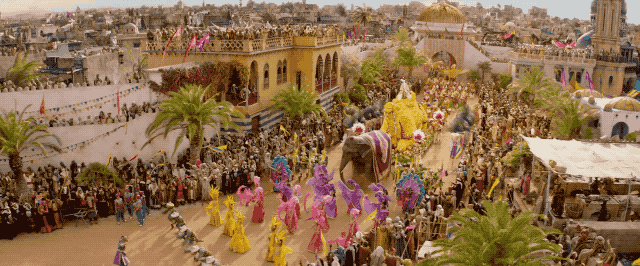 And a shot of Jasmine taking Aladdin's hand, alluding to the iconic "Do you trust me?" scene from the original: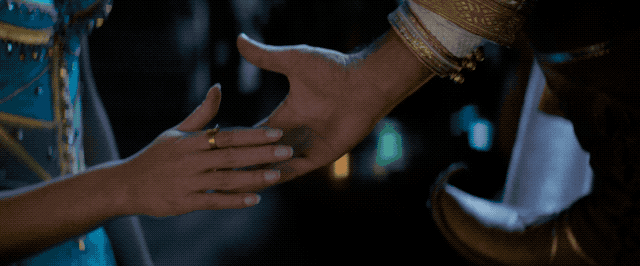 And last but CERTAINLY not least, we saw Will Smith as the Genie which not only confirmed that he will, in fact, be blue...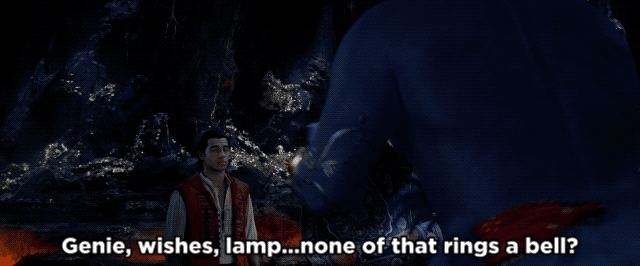 ...but also that he will ~maybe~ be haunting my nightmares forever: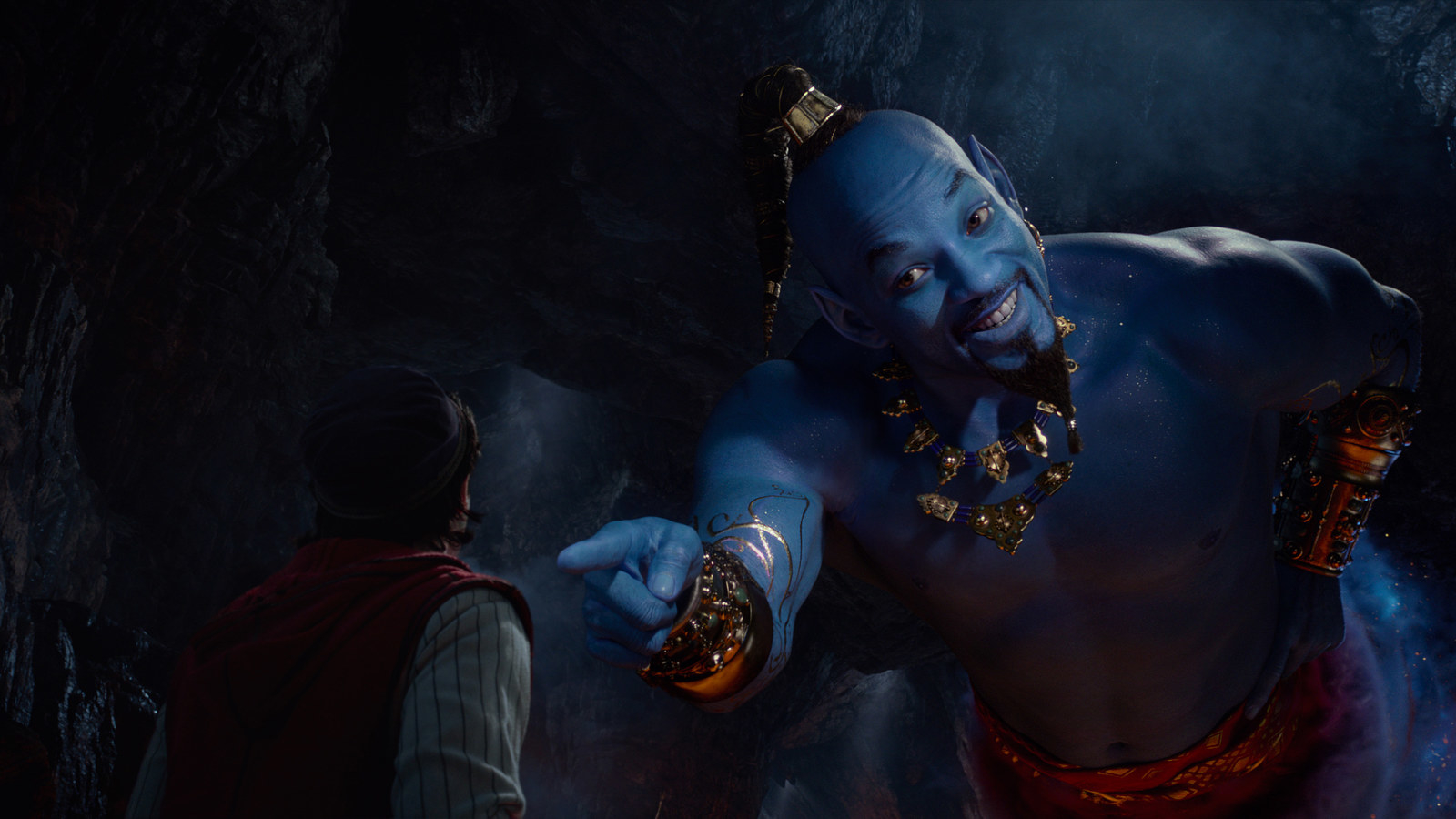 So yeah, there ya have it. I'd use all THREE of my wishes to make May 24th arrive faster so I can see this, but I already used them all to get this trailer, so I guess I'll just wait patiently!