The lord of early noughties hip hop Ja Rule has kicked off his Australian tour in the middle of the desert.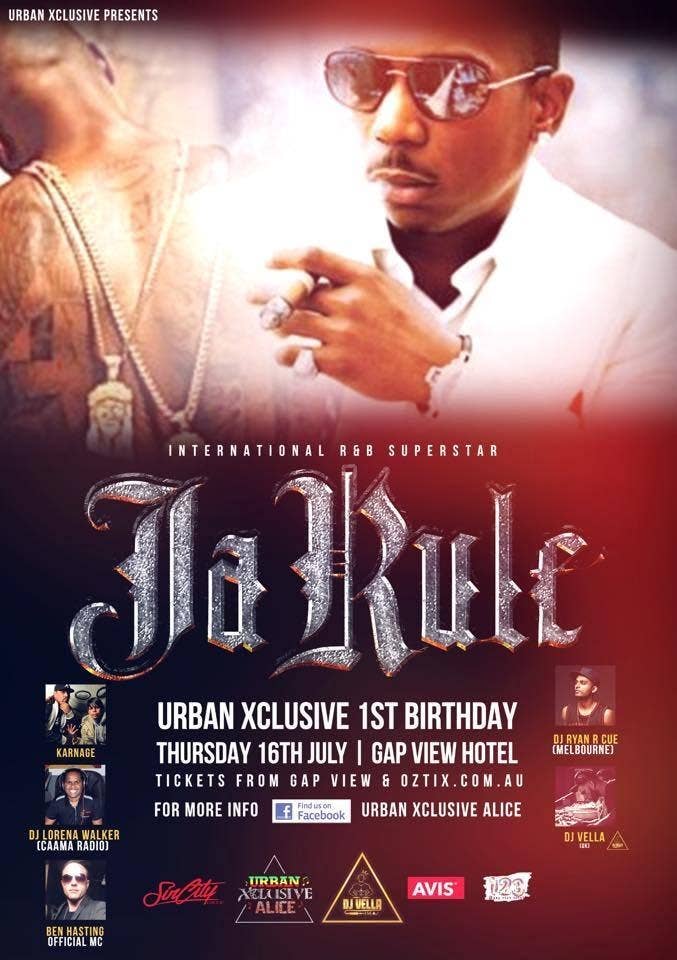 The rapper chose Alice Springs - yes Alice Springs - in the central desert to begin a month-long tour around the country.
The red centre is a long way from his days cavorting aboard yachts in Miami with Jennifer Lopez while guzzling Cognac and Cristal Champagne. But Ja Rule has told BuzzFeed News that he's loving it.
Local Aboriginal DJ Lorena Walker will open Ja Rule's Alice Springs show.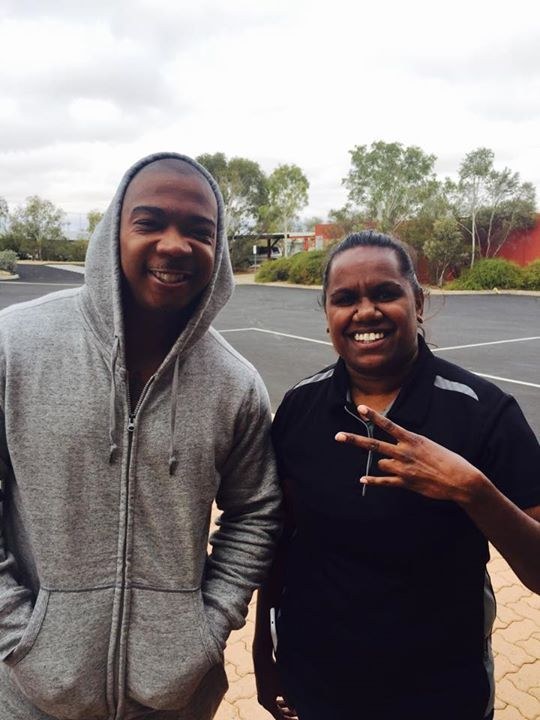 In 2000 you couldn't miss Ja Rule's red raw voice blaring out of countless discmans.
So lets take a trip down memory lane and revel in the sheer joy that is Ja Rule.
Remember that inviting signature lip bite and lascivious hand rub.
The sheer flexibility of his baby face.
He showed us how to eat cereal like a boss. Preferably with two hot women watching on. Case-in-point, the Always On Time film clip.
When J. Lo was in peak "Jenny from the Block" mode and upped her street cred by duetting with Ja.
What about the ghetto fabulous homage to Grease in the film clip for Mesmerise.
When he did gangsta hands with comedian Pauly Shore (remember him?) in the Livin It Up film clip.
Like BuzzFeed Australia on Facebook.