An article on Facebook about Aboriginal former Sydney Swans player Adam Goodes appearing on children's program Play School has attracted thousands of abusive comments.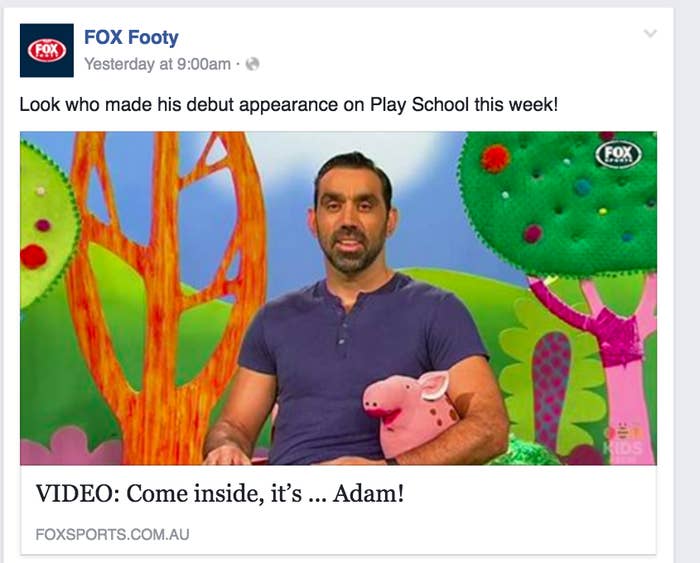 The Fox Sports article was about Goodes appearing on Play School's 50th-anniversary show this week alongside several other famous Australians. But the tone of the comments quickly turned nasty.
"Kids love singing apes," one man posted, while another wrote, "bet there was an ape in the story".



The comments were referring to an incident in 2013, when Goodes was called an "ape" by a 13-year-old girl during a match. Goodes had the girl evicted from the football ground, saying that it was everyone's responsibility to call out racist behaviour.
Goodes' public stance against racism has made him the target of intense booing at games. The animosity got so bad that he retired from football last year, earlier than planned, and declined to do public events.
In October last year, the Facebook page of department store David Jones was flooded with abusive messages after Goodes appeared in one of its advertising campaigns.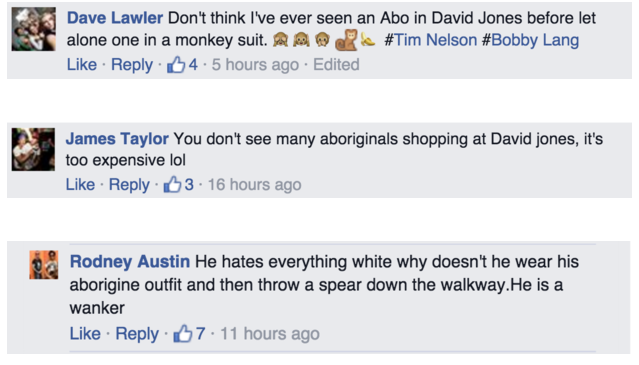 Despite the negative comments on the Play School post, the majority were overwhelmingly positive and defended Goodes.
"And on the 8th day God created a living legend. Adam Goodes, an absolute champion in every sense of the word!!," one fan write.
Another wrote, "My daughter watched it and loved seeing him reading. She loves Adam and he is fantastic with the kids."