Getty Images

Via Kevin Winter / Getty Images

Via Kevin Winter / Getty Images

Via Timothy A. Clary / Getty Images

Via Timothy A. Clary / Getty Images

Via Kevin Winter / Getty Images

Via Kevin Winter / Getty Images

Via Mark Ralston / Getty Images

Via Mark Ralston / Getty Images

Ellen DeGeneres hosted in 2007!

Via Kevin Winter / Getty Images

Getty Images

Cate Blanchett, Notes on a Scandal

Abigail Breslin, Little Miss Sunshine

Jennifer Hudson, Dreamgirls

Jennifer Hudson, Dreamgirls

Via Vince Bucci / Getty Images

Alan Arkin, Little Miss Sunshine

Jackie Earle Haley, Little Children

Djimon Hounsou, Blood Diamond

Mark Wahlberg, The Departed

Alan Arkin, Little Miss Sunshine

Via Robyn Beck / Getty Images

Getty Images

"I Need To Wake Up" — Music and Lyric by Melissa Etheridge, An Inconvenient Truth

"Listen" — Music by Henry Krieger and Scott Cutler; Lyric by Anne Preven, Dreamgirls

"Love You I Do" — Music by Henry Krieger; Lyric by Siedah Garrett, Dreamgirls

"Our Town" — Music and Lyric by Randy Newman, Cars

"Patience" — Music by Henry Krieger; Lyric by Willie Reale, Dreamgirls

"I Need To Wake Up" — Music and Lyric by Melissa Etheridge, An Inconvenient Truth

Via Vince Bucci / Getty Images

Getty Images

Babel, Written by Guillermo Arriaga

Letters From Iwo Jima, Screenplay by Iris Yamashita; Story by Iris Yamashita & Paul Haggis

Little Miss Sunshine, Written by Michael Arndt

Pan's Labyrinth, Written by Guillermo del Toro

The Queen, Written by Peter Morgan

Little Miss Sunshine, Written by Michael Arndt

Via Vince Bucci / Getty Images

Getty Images

Borat: Cultural Learnings of America for Make Benefit Glorious Nation of Kazakhstan, Screenplay by Sacha Baron Cohen, Anthony Hines, Peter Baynham, & Dan Mazer; Story by Sacha Baron Cohen, Peter Baynham, Anthony Hines, & Todd Phillips

Children of Men, Screenplay by Alfonso Cuarón, Timothy J. Sexton, David Arata, Mark Fergus and Hawk Ostby

The Departed, Screenplay by William Monahan

Little Children, Screenplay by Todd Field & Tom Perrotta

Notes on a Scandal, Screenplay by Patrick Marber

The Departed, Screenplay by William Monahan

Via Vince Bucci / Getty Images

Getty Images

Judi Dench, Notes on a Scandal

Meryl Streep, The Devil Wears Prada

Kate Winslet, Little Chidren

Via Robyn Beck / Getty Images

Getty Images

Leonardo DiCaprio, Blood Diamond

Ryan Gosling, Half Nelson

Will Smith, The Pursuit of Happyness

Forest Whitaker, The Last King of Scotland

Forest Whitaker, The Last King of Scotland

Via Vince Bucci / Getty Images

Getty Images

Clint Eastwood, Letters From Iwo Jima

Stephen Frears, The Queen

Alejandro G. Iñárritu, Babel

Paul Greengrass, United 93

Martin Scorsese, The Departed

Martin Scorsese, The Departed

Via Robyn Beck / Getty Images

Getty Images

Via Vince Bucci / Getty Images

Getty Images

Via Paramount Vantage

Via Paramount Vantage

Via Warner Bros.

Via Warner Bros.

Via Warner Bros.

Via Warner Bros.

Via DreamWorks

Via DreamWorks

Via Fox Searchlight Pictures

Via Fox Searchlight Pictures

Via Warner Bros.

Via Warner Bros.

Dreamgirls, with eight total nominations!

Via DreamWorks
Only A True Movie Buff Will Ace This Quiz On The 2007 Oscars
While everyone else was enjoying the ceremony, you were left on the red carpet trying to catch a glimpse of your favorite stars. Hopefully this year, you'll actually get to see who takes home the Oscars!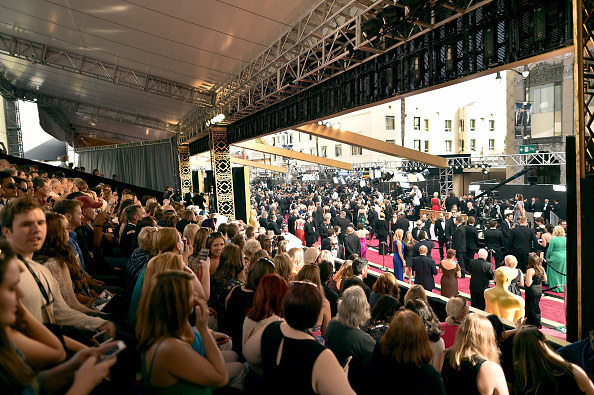 It's an honor just to be nominated
Not bad. You came pretty close, but didn't quite make it up to the stage to grab that gold. Don't worry, though — you know a lot about movies, and just like Leo, your big moment will come around in time!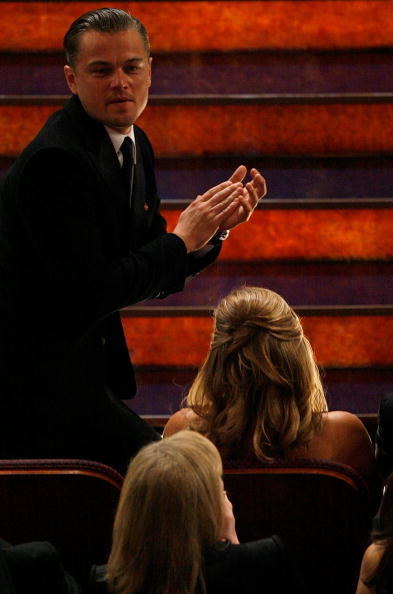 Like Martin Scorsese, you paid attention to detail and paid your dues. Well done! You are a true film buff and a trivia champ!