Stop Everything Because A "Friday Nights Lights" Musical Is Happening
Clear eyes, full hearts, holy shit this is awesome.
A musical based on the greatest show of all time, Friday Night Lights, is coming to L.A. in 2016!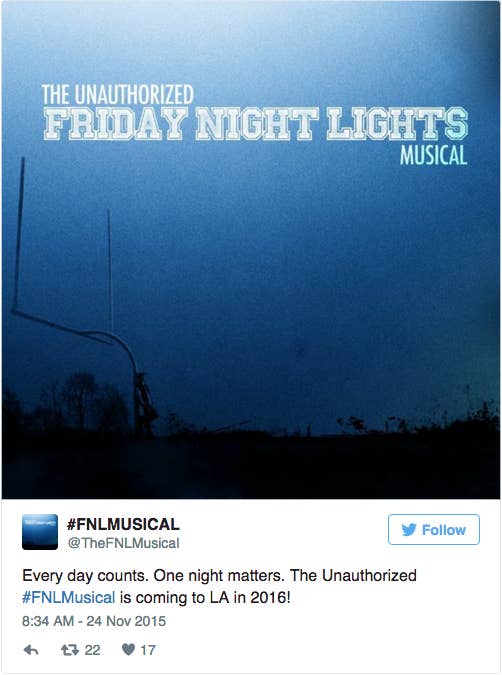 Scott Porter, who played Jason Street on the original TV show, will be taking over the role of the beloved Coach Taylor, originally played by Kyle Chandler.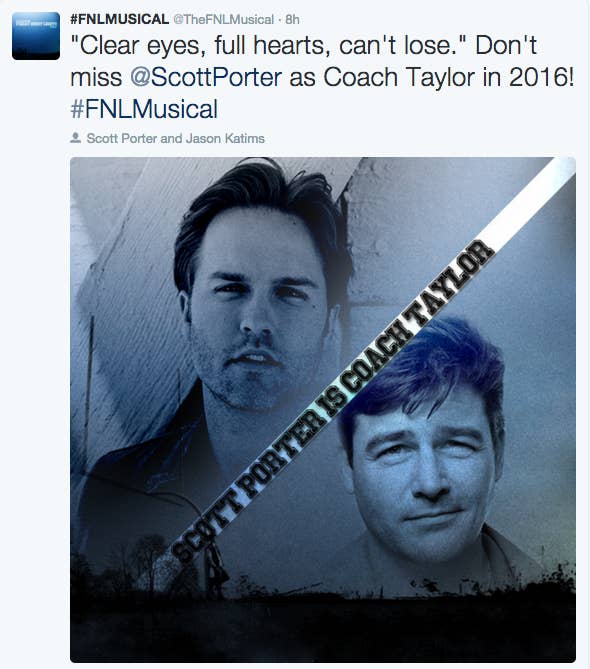 He even recorded this adorable dubsmash to celebrate the news!
Actress Molly McCook, who also appeared in The Unauthorized O.C. Musical, will be playing Tyra Collette.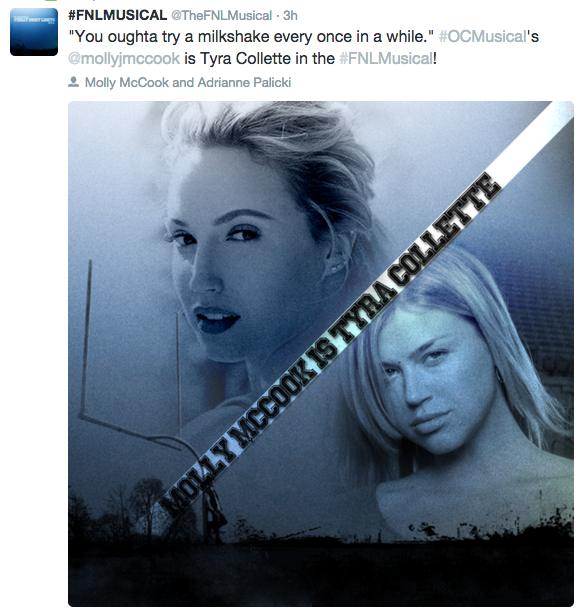 Parenthood star Mae Whitman — who has been very vocal about her obsession with Friday Night Lights, and Tim Riggins in particular — has already taken to Twitter to express her interest in being part of the project.

Information is limited right now, but no matter how the cast list shapes up, this is definitely a ~win~ for FNL fans.