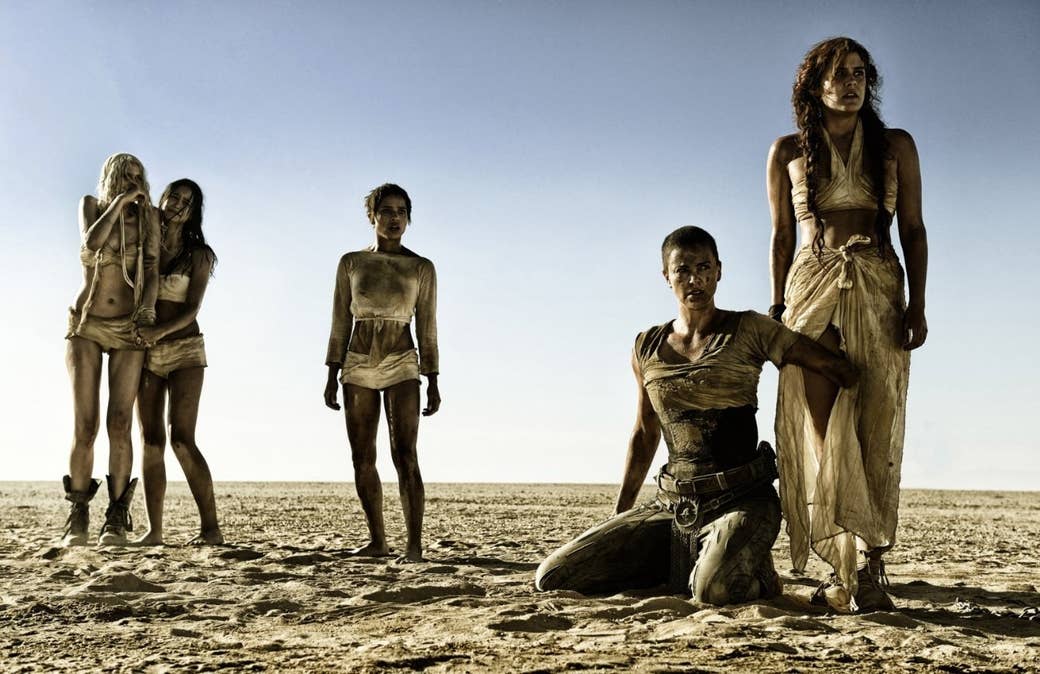 As blockbuster season winds its way to its melancholy end, here's a roll call of the summer's most notable ladies. We got Bryce Dallas Howard tottering away from a T. rex in those goddamn heels as Claire Dearing in Jurassic World, and Rebecca Ferguson shucking her own off before taking down a room full of bad guys as Ilsa Faust in Mission: Impossible - Rogue Nation. There's Joy (Amy Poehler) and Sadness (Phyllis Smith) guiding Riley (Kaitlyn Dias) through a rough patch in Inside Out, and Amy (Amy Schumer) trudging her way toward a relationship in the same outfit she had on the night before in Trainwreck.
There was Black Widow (Scarlett Johansson) disclosing the terrible thing that was done to her when she was still a Soviet agent in training in Avengers: Age of Ultron, and Susan Cooper (Melissa McCarthy) longing for glamour and intrigue but ending up with a series of cat lady aliases in Spy. There were the loud and proud women in Pitch Perfect 2, and there was the notable absence of any in a significant role in Straight Outta Compton.
We had Ant-Man's Hope van Dyne (Evangeline Lilly), whose entire arc felt like a weird apologia about not making superhero movies about female characters, and Fantastic Four's Sue Storm (Kate Mara), who her soon-to-be superpowered team leaves behind without even a mention when they take their impromptu trip to a parallel dimension.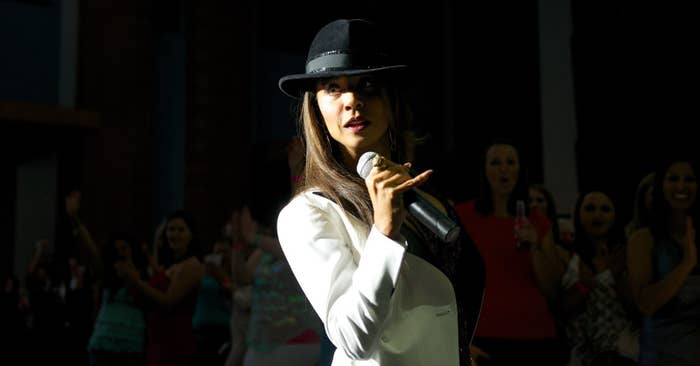 There was Tomorrowland's wide-eyed Casey Newton (Britt Robertson), a part that was, not entirely successfully, conceived of as a male and then swapped without significant alterations, and Magic Mike XXL's sultry Rome (Jada Pinkett Smith), who was gender-flipped to much more provocative effect.
There was Emilia Clarke as a milquetoast re-envisioning of Sarah Connor in Terminator Genisys, and there was Furiosa (Charlize Theron) — Furiosa! — glorious in grease war paint in Mad Max: Fury Road, with her haunted eyes and her kamikaze determination to find a place in which the world hadn't yet totally gone to hell.
This wasn't a record-setting summer at the box office, the counter by which this season more than others is measured, but it was close. Summer's traditionally been the home of movies that aim for the biggest possible audience, a fact that, in practice, has perversely meant that they've usually been sculpted to serve the tastes of young men in the past.
But whether because of the increasing importance of movies becoming hits internationally, which no one can predict, or thanks to the unbelievably sluggish realization that audiences of color and women also buy tickets and also like to see stories about themselves onscreen, this summer has felt harder to sum up. Like the motley but memorable group of characters listed above, it's all over the place in all ways except in the preponderance of sequels and remakes.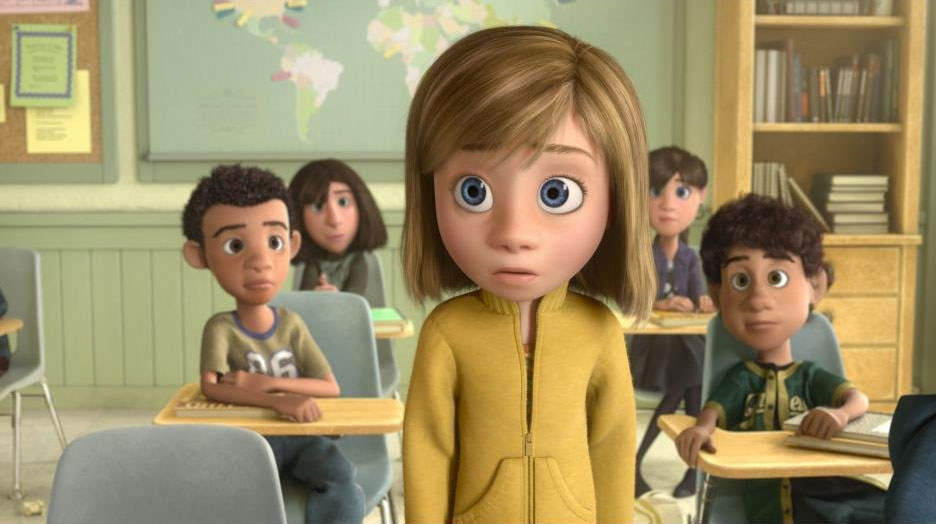 The fact that there were more noteworthy women onscreen this summer than fit any easy trend is its own sort of win. Box office monster Jurassic World may have been eye-rollingly retrograde in its "she likes itineraries, he likes tequila, let's call the whole thing off — wait, dinosaurs!" dynamics, but then we had Inside Out, which was dedicated unapologetically to a zippy metaphor for the nuanced emotional development of an 11-year-old-girl.
Pitch Perfect 2 wasn't a particularly strong sequel, but the Elizabeth Banks–directed film did become the highest-grossing musical comedy ever, while the success of the superior Spy and Trainwreck underscored the lesson that Bridesmaids already made: that there's an audience clamoring for R-rated comedies for and starring funny women. And as fumbled as Hope van Dyne and Casey Newton seemed, they were at least indicators that even the incomprehensible higher echelons of Hollywood have felt moved to try, to attempt to offer up women who don't exist only for their impact on the stories of male main characters.
It's Mad Max: Fury Road, the apocalypse action extravaganza that felt most revelatory in its depiction of women as fierce, fully developed human beings in an overwhelmingly macho genre, that also inadvertently highlights how low the bar still is as mainstream cinema continues its slow crawl toward some sort of balance. The movie's been championed as feminist, managed to preemptively draw the ire of a few men's rights activists, and has been challenged by pieces questioning its feminist cred. But it's a film — a spectacular, eye-poppingly well-directed film — that manages the relatively small accomplishment of treating its female characters like people, not just things to be looked at, slept with, or rescued.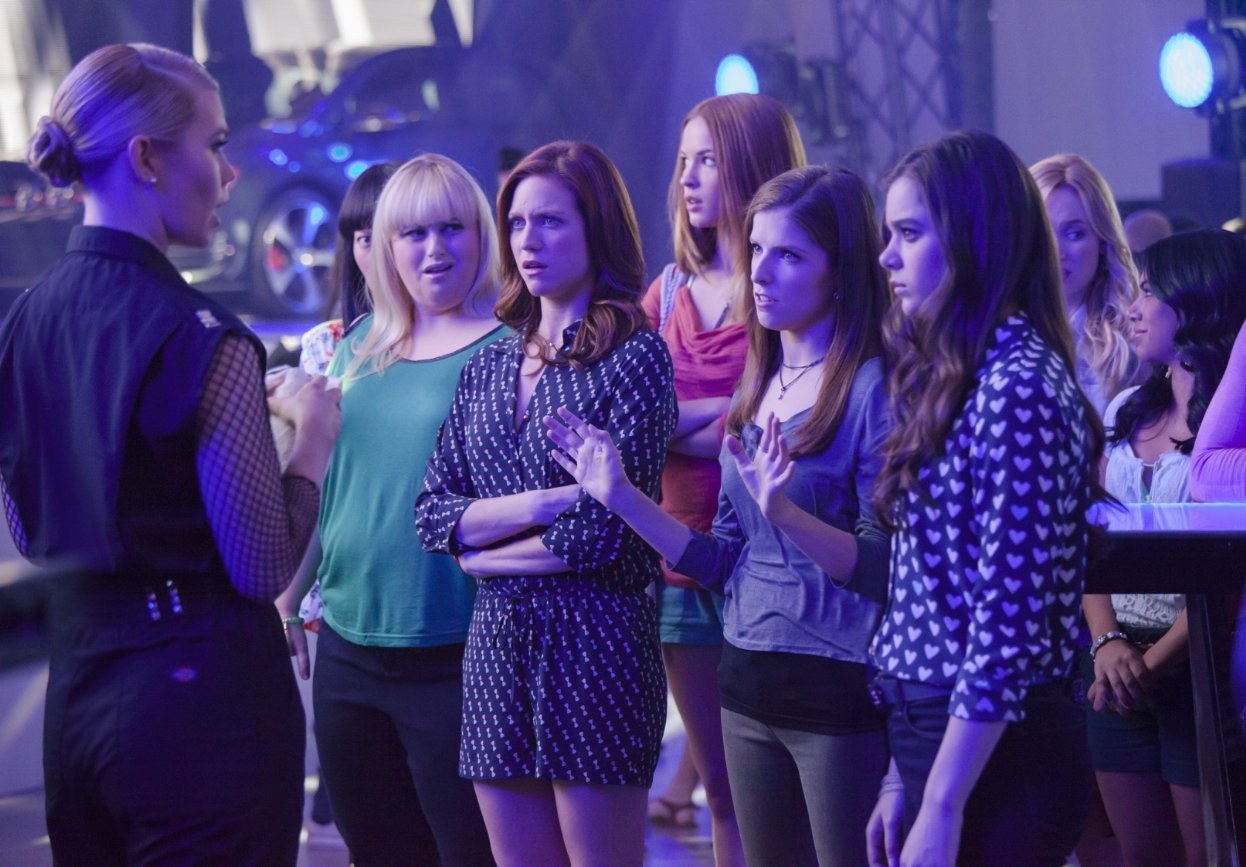 Its characters are in fact in the process of rescuing themselves when we meet them — a good thing, too, given that the male lead of the title, played by Tom Hardy, is initially more interested in his own survival than playing the hero. Max is the throughline in the franchise, but in this installment, he's the one being pulled into Furiosa's ongoing story, the two intersecting at the start of that insane chase — Furiosa is allowed to be his equal in competence and in importance. Mad Max: Fury Road dares to have a female character whose experiences aren't secondary to or dependent on its main male one. It's a choice worth commemorating, but also, man, that's really such a minor ask.
It's the aspect of incremental improvement that gets disheartening — calling out the success of Pitch Perfect 2 comes with the knowledge that it's the only film in this season's top 20 to be directed by a woman, and saluting the lovely Inside Out means not forgetting that it's only the second Pixar movie to have a female protagonist. But this summer, while far from perfect, did feel like one in which there were actual efforts made to cater to a female audience and to put more women onscreen and, every once in a while, to actually give some thought to those characters' internal lives and their unique experiences. It may not be a giant accomplishment, but it's a start.