Cannes Premiered This Hate-Watch For The Ages
The former couple arrives at Cannes with the very unfortunate aid worker romance The Last Face.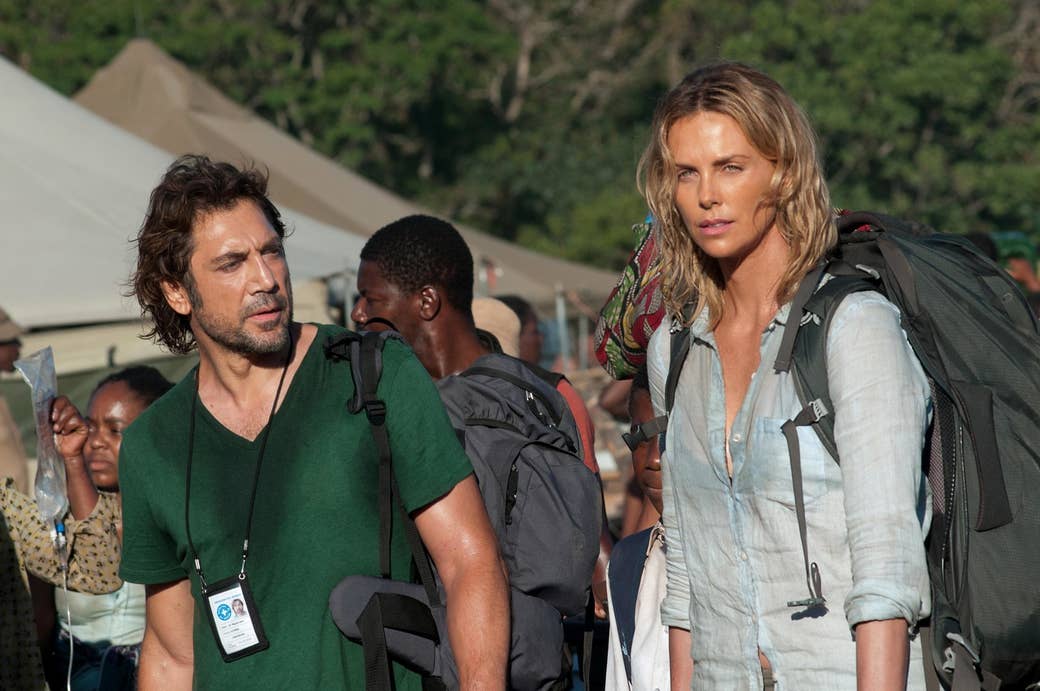 Charlize Theron and Sean Penn may not have broken up because of The Last Face, the movie they made together that's premiering at the Cannes Film Festival. But the film, a transcendently terrible drama about humanitarian workers falling in tempestuous love between tragedies in Africa, is the kind of thing worth ending a relationship over.
It's the first feature Penn's directed since 2007's very respectable Into the Wild, but The Last Face suggests that the actor, filmmaker, and celebrity profiler has seriously lost his way since, unless he really meant to make a movie that turns the anguish of refugees into a generalized speed bump in order to get to the romance between two big stars.
Theron stars in the film as Wren Petersen, a South African with smoothed hair and serious glasses who's overseeing the NGO her late father founded in the present, but who, in curlier flashbacks a decade earlier, falls for fellow physician Miguel Leon (Javier Bardem) while working in war-torn Liberia. The Last Face begins with text comparing the brutality of two African conflicts to the brutality of an impossible love between a man...and a woman. It's a comical pronouncement that the film stands by throughout its two-hour runtime, giving its troubled romance the same emotional weight as the carnage through which its lovers wade, most of it experienced by nameless, undifferentiated locals. Wren even says that the beauty and resilience of the refugees fuels their relationship, like some fucked-up aphrodisiac, while it's the pair's ideological differences on aid work that ultimately break the couple apart.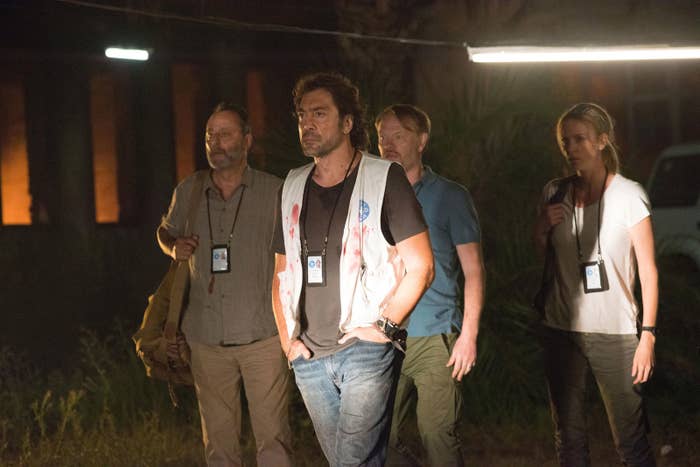 The Last Face is rife with imagery reminiscent of a Unicef commercial — a child cries a single tear to the camera, another drinks out of a puddle, and an aid worker announces that the girl he was just dancing with was raped, ripped open, and "she leaks urine, but she's dancing — she's beautiful." But the film offers virtually no context for the conflicts it presents, and Africans are given few of the speaking parts, though their wounded bodies are put graphically on display. Their suffering is the point, not the causes behind the suffering or the people themselves, because The Last Face is ultimately, maddeningly, about how hard it is to want to help, not to be in need of it.
It's also about an off-putting, set-in-two-timeframes romance between Wren, who also narrates the story in watery prose, and Miguel, who is the worst in ways that are tempting to read as hints of what it'd be like to actually date Penn. He's self-righteous and take-me-as-I-am, arriving at his ex's doorstep unannounced after a decade without contact, intent on winning her back. He's a Doctors Without Borders bad boy, no ties, no faith, his desire to help impossibly pure — Wren admiringly reveals in her voiceover that he's an orphan who was raised by the state and put himself through med school. "He was not subject to the contradictions and hypocrisies those of us raised in comfort had come to accept," she says.
Wren also claims that Miguel turned her from the "invisible blonde girl" she'd felt like into someone "seen," and yet the characters' romance is inert, despite the appeal of the two stars and the inclusion of a Bring It On–style toothbrushing scene. Wren's most relatable moment is when she jumps out of a moving car because she's so frustrated by Miguel's fondness for the Red Hot Chili Peppers. But joke's on her, because the movie's main sex scene? Set to "Otherside."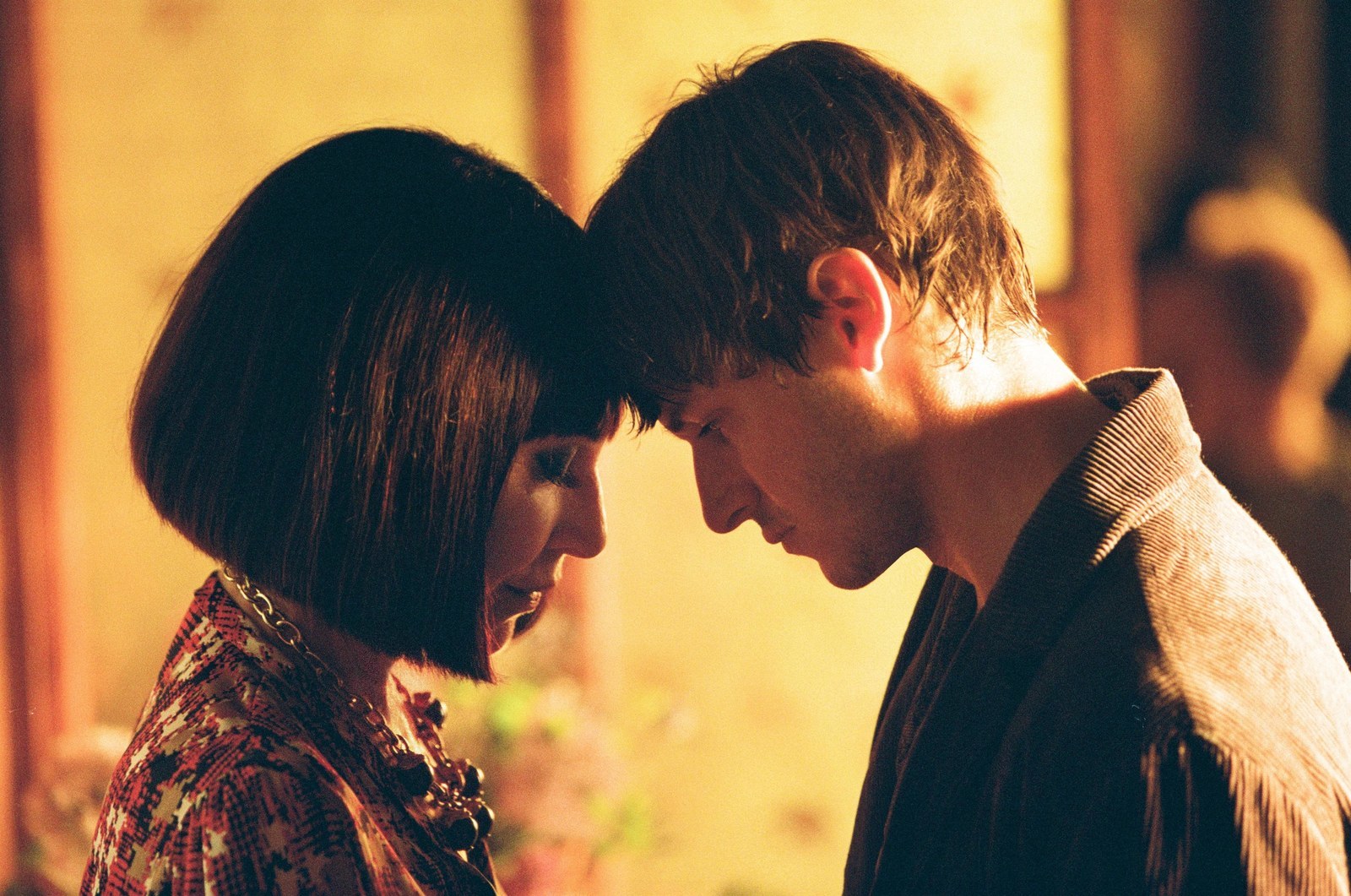 The late arrival of The Last Face means that Xavier Dolan's It's Only the End of the World is no longer Cannes' least favorite competition entry, but the 27-year-old Canadian director's family drama is definitely the bigger letdown. Dolan, who directed the video for Adele's "Hello" last year, is an obnoxiously talented princeling capable of scenes of exuberant vitality that are untouchable. It's Only the End of the World provides still more evidence of his prodigious gifts, but also way too many of his most toxically indulgent impulses.
Last year, Dolan was at Cannes with Mommy, a mostly wonderful movie about a widow and her unpredictable son that was set in a "fictional Canada" where parents could commit their difficult children to a psychiatric hospital, entirely to stack the deck for its "I hate you, mom!" ending. This year, Dolan's made one long "you'll be sorry when I'm dead" fantasy disguised as a family drama. Gaspard Ulliel stars as Louis, a famous writer who, having learned he's got a terminal illness, returns home for the first time in 12 years. His family is played by Marion Cotillard, Léa Seydoux, Vincent Cassel, and Nathalie Baye, but the fine cast can't alter that fact that the film is a manipulative wallow, with Louis staring, dewy-eyed and incapable of spilling his secret, while everyone bickers around him and battles for his attention, their shrillness turned up to unbearable levels.
Self-pity is a tough emotion on which to base a movie, and It's Only the End of the World doesn't come close to pulling it off. But it does come closer than The Last Face — Dolan's angst may feel unearned, but at least it doesn't turn atrocities of war into wallpaper in front of which the stars can feel bad.