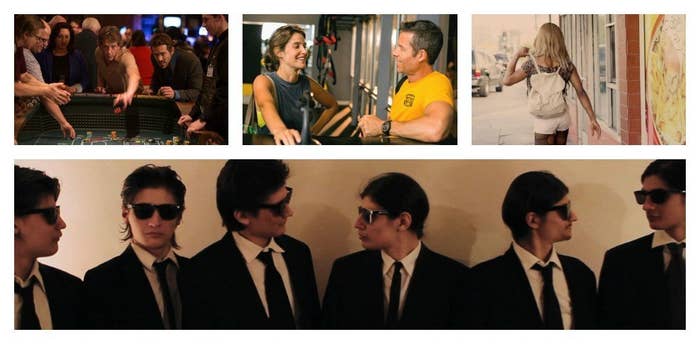 There's always going to be that movie that gets away from you at a festival, even if you show up, looking increasingly disheveled and puffy, for every early morning screening and keep powering through until late into the night. At Sundance 2015, that movie was Brooklyn, a 1950s immigrant romance starring Saoirse Ronan that had people swooning and was picked up by Fox Searchlight after a bidding war — but at least it's headed to theaters shortly.
I'm also sorry I missed The Forbidden Room, the latest effort from the singular Canadian director Guy Maddin, which was singularly strange enough to prompt walkouts, as well as Leslye Headland's raunchy sex addict rom-com Sleeping with Other People and Bobcat Goldthwait's doc about his friend and fellow comedian Barry Crimmins, Call Me Lucky.
Here's a list of the best films I did see at Sundance, at an unseasonably warm year for the festival that was also unusually good, and introduced plenty of future stars and movies we'll be talking about in the months to come.
9. Mississippi Grind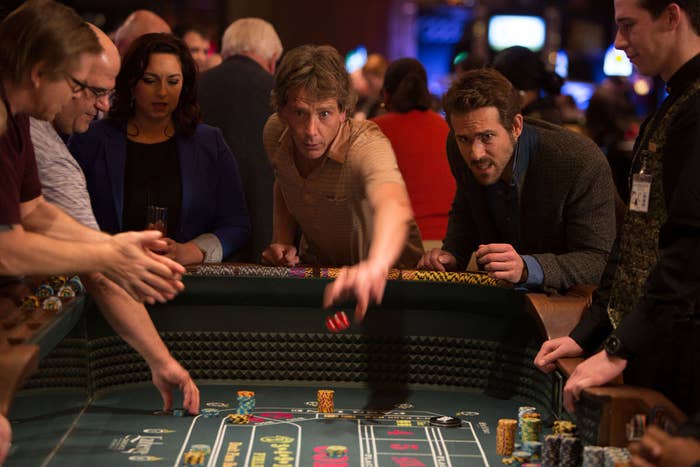 Ben Mendelsohn and Ryan Reynolds are a pair of lovable losers who both see the other as their lucky charm in this shaggy, nicely '70s-esque road trip movie from filmmakers Anna Boden and Ryan Fleck, the team behind Half Nelson. Gerry (Mendelsohn) is addicted to gambling and Curtis (Reynolds) is hooked on being a not-quite-magical drifter, latching onto hard-luck characters and following them down to rock bottom or, hopefully, to some happy end. The two meet in a crummy corner of Iowa and make their way down toward New Orleans, where there's a high-stakes poker game that may or may not be apocryphal. Mississippi Grind manages the difficult trick of making its characters charming and totally untrustworthy — you're increasingly concerned for them, but would never leave them alone with your wallet. And like the two heroes of Robert Altman's California Split, which Mississippi Grind sometimes feels like an informal remake of, Gerry and Curtis seem to be chasing the high of desperation as much as a win. The movie tries out half a dozen endings before actually coming to a close, but it's a fun, unsettling ride until then, with Mendelsohn a bedraggled standout.
How To See It: A24 will be giving Mississippi Grind a theatrical release later this year, after an exclusive window on DirecTV.
8. Going Clear: Scientology and the Prison of Belief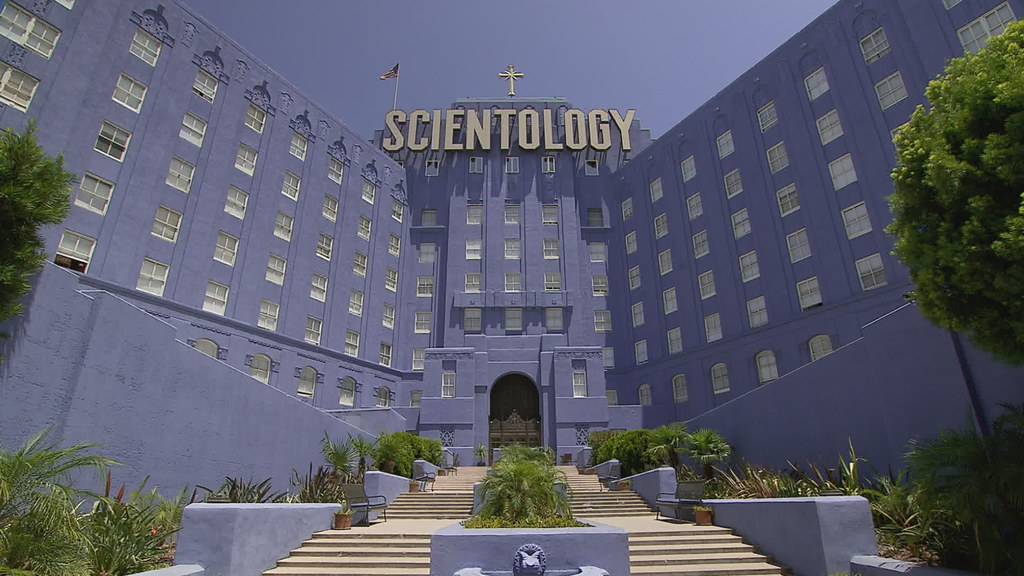 If you've ever disappeared down an internet rabbit hole when reading about Scientology, or actually delved into the Lawrence Wright book of the same name on which Alex Gibney's documentary is based, this film probably won't offer new information. But it does offer a compelling, damning portrait of the church that L. Ron Hubbard founded, based around a chorus of testimony from eight former Scientologists, including high-ranking members who've defected and Hollywood figures like writer-director Paul Haggis. Gibney traces Scientology from its unusual roots in Hubbard's sci-fi background to its highly litigious and moneyed present day under current leader David Miscavige.
Their stories can be so outrageous that having them recounted on screen by the people who experienced them firsthand forces you to wrestle with them in a way that you might not on the page. Haggis in particular comes across as so reasonable and urbane, and yet was so deeply involved in the movement for years, that his interview challenges any easy dismissals you might make of the church in your head. And yet nothing is as surreal and disturbing as the film's excerpted footage from actual Scientology events and promotional videos, as Miscavige stands in front of an adoring stadium full of people on a stage that looks like something out of a Leni Riefenstahl movie.
How To See It: HBO will air Going Clear: Scientology and the Prison of Belief on March 16 at 9 p.m.
7. Results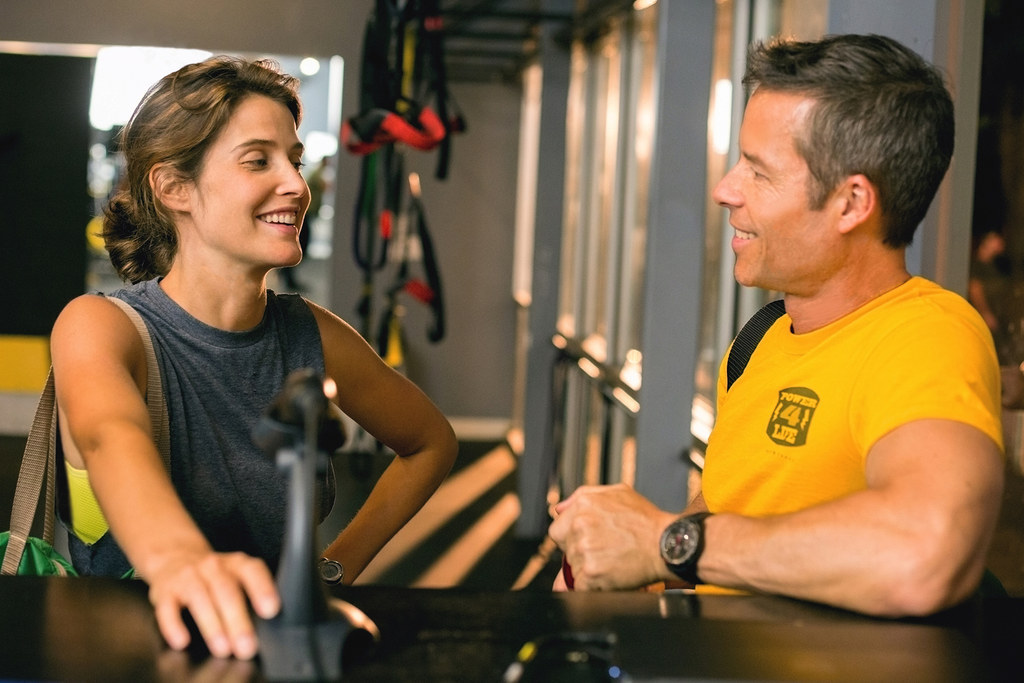 One of the pleasures of film festivals is getting to see directors who first charmed you with microbudget debuts move on to bigger, more ambitious projects. Results, the latest feature from Andrew Bujalski, is definitely the slickest effort to date from a filmmaker who got his start with the defiantly lo-fi and achingly realistic post-college comedy Funny Ha Ha in 2002. But it still feels very much like a Bujalski movie, retaining his distinctively gentle, generous voice. Results stars Cobie Smulders as Kat, an Austin personal trainer who gets hired by Danny (Kevin Corrigan), a recent divorcé who came into some money and is leading an aimless, pot-addled existence rattling around the huge house he's renting. Guy Pearce is the gym owner, Trevor, who had a fling with Kat that they've both dismissed as more casual than it was to either of them in reality.
Results is such an endearingly sideways romance that it takes a while to understand which characters, if any, are likely to end up together. But it also contrasts the physical discipline of its characters with their emotional shortcomings, suggesting that the pursuit of self-improvement goes beyond incredible fitness. And in Kat, Results presents a character whose anger and impatience are a part of her personality rather than issues to be solved. She's not always easy to like, but then who is?
How To See It: Magnolia Pictures will be giving Results a theatrical release, likely this summer.
6. The Wolfpack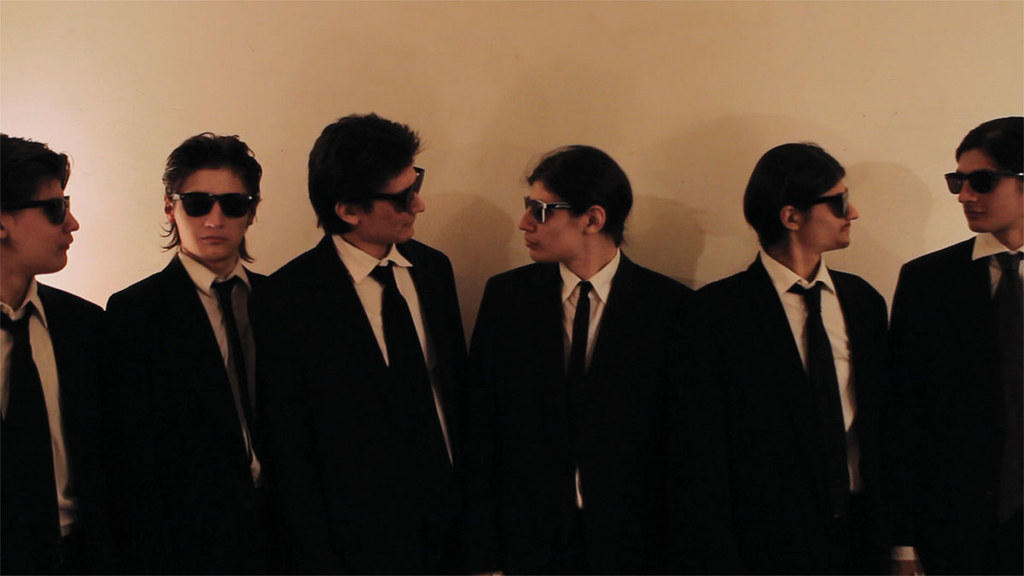 Filmmaker Crystal Moselle stumbled across the subjects of her documentary The Wolfpack on the street, six striking, long-haired boys running past her on the Manhattan sidewalk. Watching the film, you slowly realize how lucky that encounter was. At that point, the Angulo brothers had only started making tentative trips outside of the rooms in which they grew up, after an improbable childhood spent in near isolation in the middle of New York City. Their Hare Krishna father kept his wife, their boys, and their developmentally disabled daughter penned up in their Lower East Side public housing apartment for years, supposedly for their own protection. The siblings were home-schooled by their mother, and spent the rest of their time voraciously watching and then re-enacting movies, using impressive props they built themselves.
Moselle clearly put a lot of work into earning the trust of her fascinating subjects, though sometimes the movie feels too cautious with them. The boys were subject to what could most generously be called severely overprotective parenting, and what most would describe as abuse, charges that the parents talk around without ever really confronting. But the sheltered world of the Angulos, informed by cinema more than the teeming city right outside their apartment windows, is a haunting and utterly unique one.
How To See It: Magnolia Pictures will be giving The Wolfpack a theatrical release, though no date has been announced.
5. Finders Keepers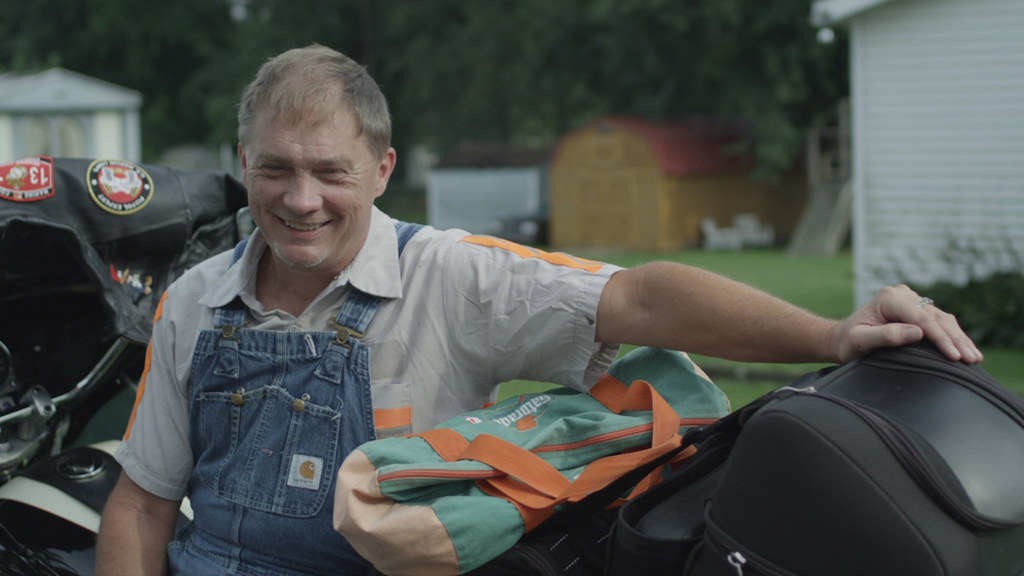 In 2007, a North Carolina man named Shannon Whisnant bought a smoker in a storage unit auction, and inside was a human foot. Not your normal BBQ fare, and Whisnant, who enjoys the spotlight, basked in his role in an oddball news item after notifying the authorities. Then the owner of the foot, John Wood, showed up intending to reclaim his amputated limb, and the story gets weirder, goofier, and more poignant, as chronicled in this doc from directors Bryan Carberry and J. Clay Tweel.
Finders Keepers is produced by The King of Kong director Seth Gordon, and feels like a spiritual sequel to that film — it's another poppy, entertaining tale of men competing seriously for a prize most people would scratch their heads over, with the rivalry an excuse for what's really a portrait of two troubled souls, alongside an exploration of issues of class, drugs, and celebrity. Wood, it turns out, lost almost everything to cocaine and alcohol addiction after the plane crash that took his leg and the life of his father. Whisnant grapples with his own addiction to attention and an all-consuming desire to be on TV, a yearning that becomes surprisingly touching and a little tragic. Finders Keepers ultimately feels like a refutation of the "redneck reality" trend, finding the conflicted people underneath the easy stereotypes.
How To See It: The Orchard will be giving Finders Keepers a theatrical and digital release later in 2015.
4. The Witch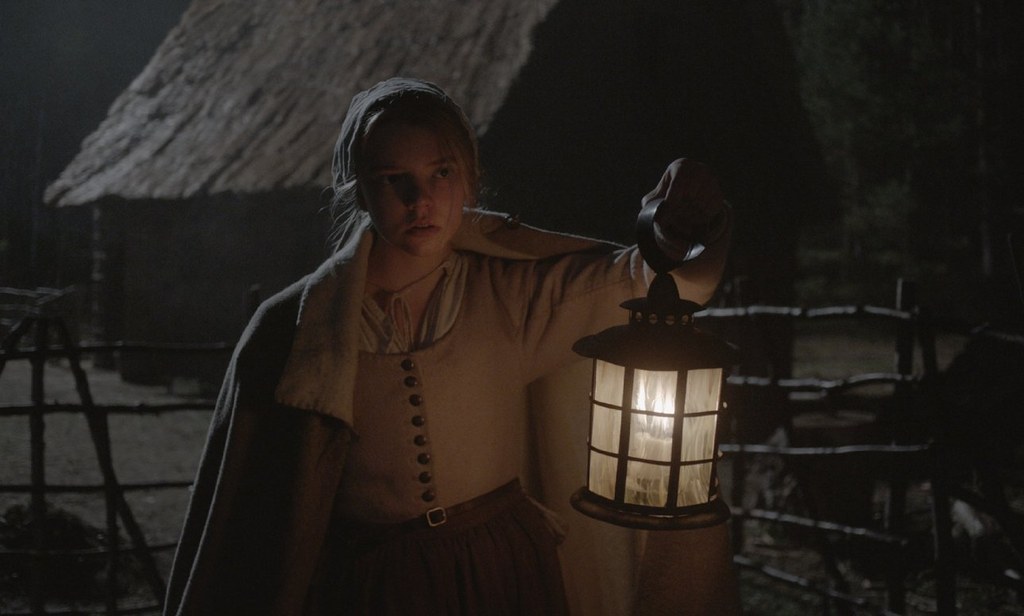 Writer-director Robert Eggers' chilling debut takes you back to an era when witches were a real fear, as were damnation, the devil, and plain ol' starving to death. It's 1630, and the film's Puritan family is trying to eke out an existence in a New England farm on the edge of a wood, having been expelled from their plantation. The witch that starts plaguing the family, spiriting away a baby, cursing the crops, and approaching the members via possessed animals, is a frightening specter, but then so are parents William (Ralph Ineson) and Katherine (Kate Dickie), who are frighteningly quick to suspect their eldest daughter, Thomasin (Anya Taylor-Joy), of witchcraft herself. The horrors escalate slowly but surely, all beautifully framed on screen with some gorgeous cinematography that emphasizes how difficult it is for the characters to keep darkness at bay.
How To See It: A24 will be giving The Witch a theatrical release, though no date has been announced. The deal was in partnership with DirecTV, who've been premiering select films on their service ahead of their run in theaters, so if you have DirecTV, you may get first crack at seeing this one.
3. The Diary of a Teenage Girl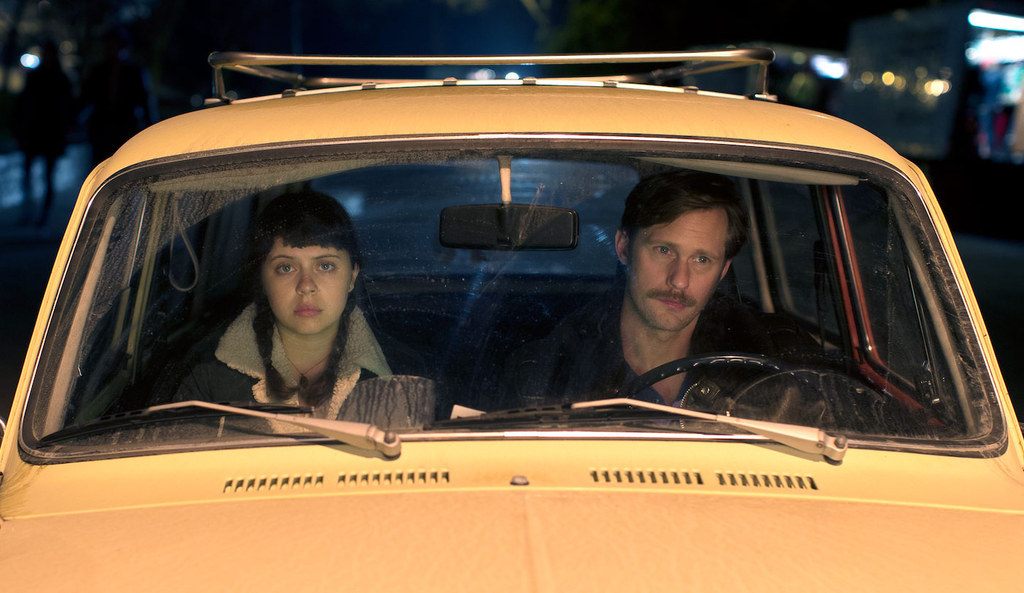 A gutsy, candid tale of sexual awakening set in 1970s San Francisco, The Diary of a Teenage Girl stands out for how strikingly, fantastically female it is in feel and in point of view. The first film from writer-director Marielle Heller, who adapted the screenplay from Phoebe Gloeckner's graphic novel of the same name, The Diary of a Teenage Girl immerses us in the life and mindset of 15-year-old Minnie (Bel Powley), whose single mother (Kristen Wiig) is distracted with her own self-discovery, and who has just gotten involved in a doomed, ill-advised, secret relationship with her mom's boyfriend, Monroe (Alexander Skarsgård).
Minnie's voice is perfectly adolescent in a way that spans decades. She's all certainty on topics she doesn't actually know much about and brutal underestimating of her own appeal, power, and strength. By keeping the focus on Minnie, who's played fearlessly by Powley, the movie transforms what could have seemed like a story of de facto abuse into a larger one about the dizzying highs and terrible lows of growing up, of which Monroe is just one part. Minnie's adventures in the tail end of the drug-addled, free love era may feel exotic in some of their trappings, but at the core, they're startlingly authentic.
How To See It: Sony Pictures Classics will be giving The Diary of a Teenage Girl a theatrical release, though no date has been announced.
2. Tangerine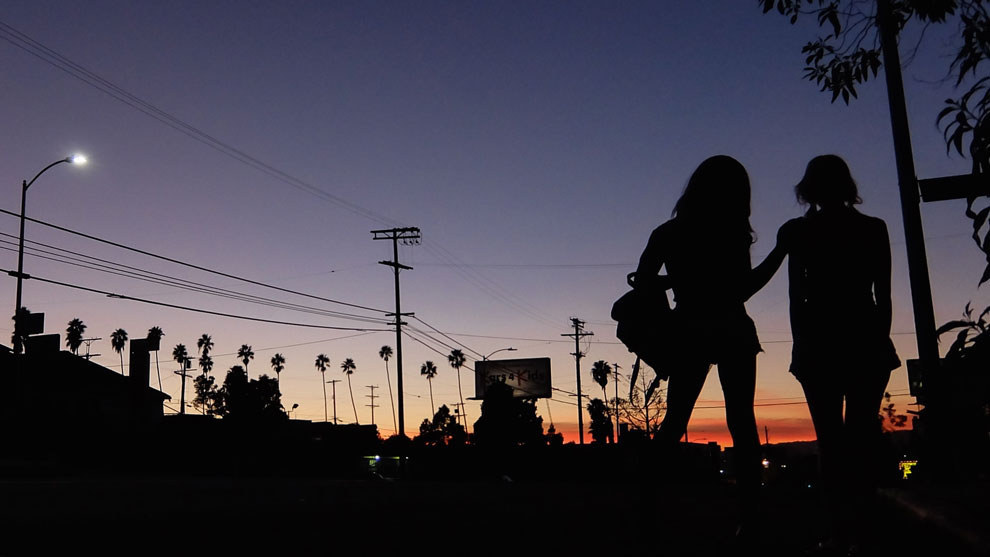 Writer-director Sean Baker has made an alt-holiday movie to rival Die Hard and Go in this crackling tale of trans working girls spending Christmas Eve hustling to get by and dealing with some major drama on the seedy stretch of Hollywood in which they spend a lot of their time. The film stars a pair of newcomers and trans actors, Kiki Kitana Rodriguez and Mya Taylor, as besties Sin-Dee and Alexandra, who are introduced splitting a pastry at the Santa Monica Boulevard doughnut shop that serves as a hub for their particular industry, and from there burst out onto the sidewalk and never stop for breath.
Sin-Dee, who's fresh off of a 28-day prison stint, is a mile-a-minute talker, a ball of energy, and a wide-eyed troublemaker, while Alexandra's the more balanced one who often ends up bailing her friend out. The day takes the film from a party room in a rundown motel to the household of an Armenian john to a bar where Alexandra performs, the film neither glamorizing nor casting judgment on its characters' lives. Tangerine is riotous, daring, and crackling with vitality, but whenever it slows for a second, the despair shows through — which is why its characters keep striding as fast as they can, even if they never get off the same few blocks.
How To See It: Magnolia Pictures will be giving Tangerine a theatrical release, although a date has yet to been announced.
1. Me and Earl and the Dying Girl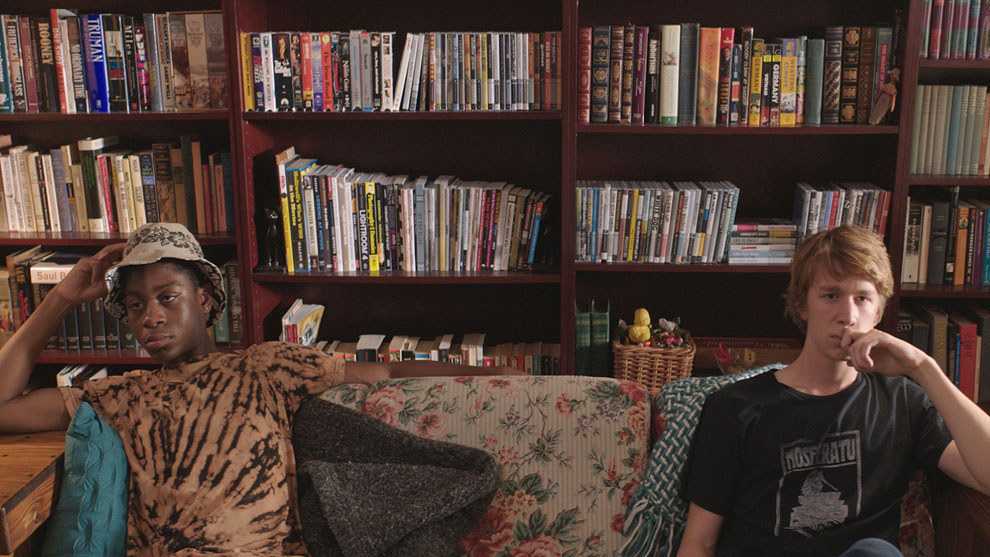 Me and Earl and the Dying Girl is a teen cancer tearjerker and an outcast coming-of-age story, and yet it somehow takes the clichés of those genres and turns them around, making them into something that feels fresh and funny and still devastating as all hell. It's also a story about filmmaking and how it can be an escape from life and an expression of it, with the saddest and most beautiful movie-watching scene I can remember. Thomas Mann plays Greg, a senior who has devoted most of his teenage years to being as indistinguishable as possible, while spending his spare time making home movie spoofs of cinematic classics with his best friend Earl (RJ Cyler). When his classmate Rachel (Olivia Cooke) is diagnosed with leukemia, his mom (Connie Britton) insists he spend some time with the sick girl, and the two develop an actual friendship, even as Rachel's condition worsens.
Alfonso Gomez-Rejon injects plenty of stylistic verve into the story, which was adapted by writer Jesse Andrews from his own novel. A supporting cast that includes Nick Offerman, Molly Shannon, and Jon Bernthal helps makes this a YA movie that will just as easily bowl over grown-ups.
How To See It: Fox Searchlight will be giving Me and Earl and the Dying Girl a theatrical release later in 2015.