1. After the Storm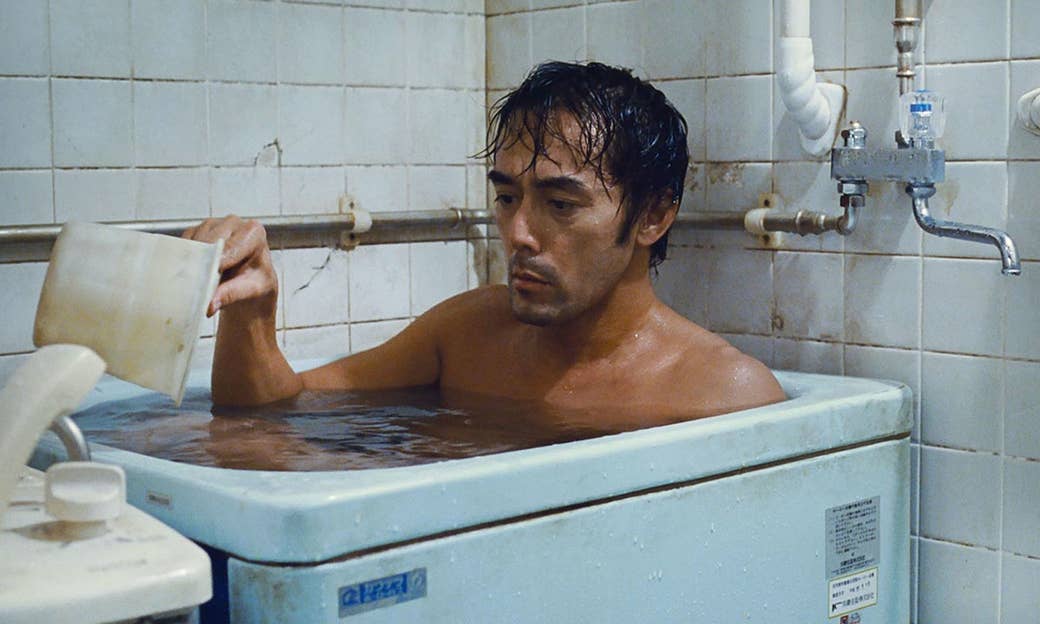 Ryota Shinoda, the hangdog type played by Hiroshi Abe in After the Storm, wrote a novel that won an award 15 years ago, and has been coasting off that almost entirely faded glory ever since. These days, he's a compulsive gambler who's forever broke and behind on child support for his son Shingo (Taiyo Yoshizawa), and he's still pretending his part-time job working for a seedy detective agency is research for the follow-up book he hasn't been writing. The ex-wife, Kyoko (Yoko Make), he's still in love with is about to marry someone else, and he's in denial about it. But so is his elderly widowed mother Yoshiko (Kirin Kiki), who hadn't expected her son to come drifting back her way in middle age, scouring her apartment for things to pawn.
While this all sounds very "lovable loser makes good," filmmaker Hirokazu Koreeda is too exacting and too unsentimental to ever let Ryota off the hook as he lies to himself and to his loved ones. And Kiki — who, like Abe, is a regular actor in the director's movies — is an Olympic-level heartbreaker, capable of enveloping warmth one moment and of delivering a deft twist of the knife the next. She and Abe played mother and son in Koreeda's phenomenal 2008 Still Walking, and while After the Storm isn't on par with that work, it does feel like a sequel of sorts, a beautifully careworn family drama about another sort of mourning and letting go.
How to see it: After the Storm is now playing in select theaters around the country — browse a list of locations here.
2. All This Panic
"I'm petrified of getting old," Ginger, the most mercurial of the Brooklyn teens in All This Panic says at the beginning of Jenny Gage's directorial debut. "I can't stand the idea that one day someone will tell me, 'You look a bit old for that outfit.' I don't want to age — I think that's the scariest thing in the entire world." It's an unbearable thing to hear from someone who's not even old enough to legally drink yet, but the sentiment is also achingly real in its sincerity. Gage's light-streaked documentary about a group of ultra-hip girls approaching semi-adulthood appreciates that the only thing more alarming than youth, in all its uncertainty, is the idea of getting too old to be given the benefit of it.
All This Panic tries to capture and bottle that dizzying, liminal feeling of hovering between childhood and adulthood, all of these firsts lined up in front of you like a test — first kiss, first love, first time away from home, first time having sex. The details of its subjects' generally privileged if not necessarily well-off lives are not always relatable — so many cool parents providing their kids with booze! — but the rawness of their experiences certainly is. Its young women navigate crushes, friendships, relationships, sexuality, fashion, race, and financial instability with a frankness that's rare and not always endearing.
And while the film is lovely to look at, it's the bursts of ugliness that are often its most recognizable parts. To watch Ginger lash out at her family over her not wanting to go to college but having no idea what to do next is to feel dropped right back into a very turbulent time of life. It's a portrait of youth so real that it can leave you, unlike Ginger, appreciating what it means to get older.
How to see it: All This Panic is now playing in theaters in New York and will be making its way around the country — check out a list of locations here. It's also available for digital rental and purchase.
3. The Blackcoat's Daughter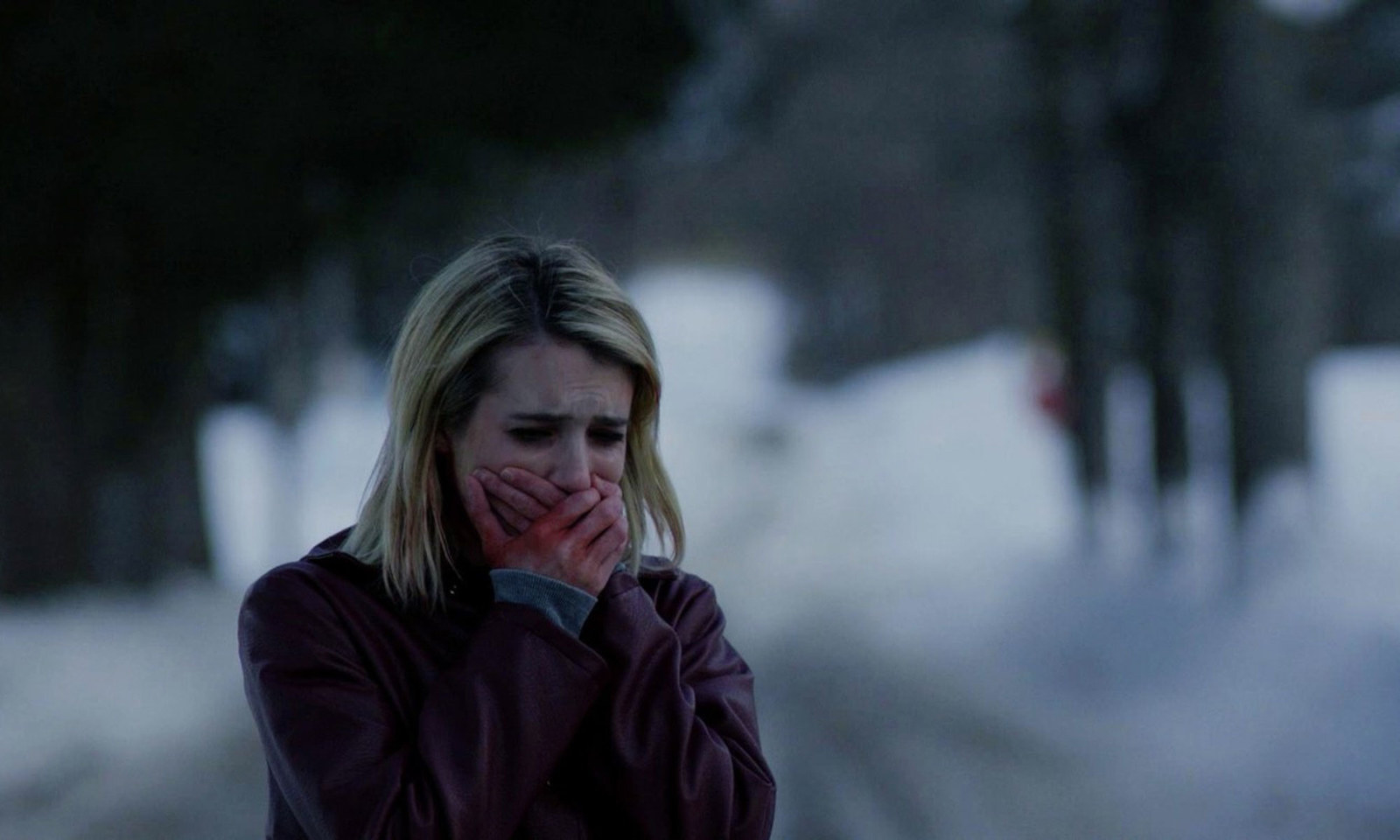 At a secluded Catholic boarding school on break, Kat (Kiernan Shipka) and Rose (Lucy Boynton) are the two stragglers who've been left behind in the care of a pair of nuns when their parents are late to pick them up. Elsewhere, a troubled-looking young woman named Joan (Emma Roberts) hitches a ride with an older husband and wife who turn out to have some tragedy in their pasts. These two storylines unfold in parallel in the dead of winter, eventually converging with the syrupy-slow sensation of a nightmare you can't rouse yourself from over the course of this enigmatic, unsettling horror movie.
The Blackcoat's Daughter is the debut film from Oz Perkins (son of Anthony), though thanks to distributor problems it's come out after his equally atmospheric second feature, I Am the Pretty Thing That Lives in the House, started streaming as a Netflix original. The two are enough, together, to make Perkins everyone's favorite new art-horror director — he has a way not only with simmering dread but with making everyday spaces frightening just by the way he moves his camera, always hinting at something monstrous lurking just outside the frame.
If you haven't seen either film, The Blackcoat's Daughter is the place to start — it's a dark fable in which forces of evil and fears of abandonment prove themselves to be equally formidable.
How to see it: The Blackcoat's Daughter is playing in theaters in New York, Los Angeles, and a few other markets. It's also available on demand and for digital rental or purchase.
4. Five Came Back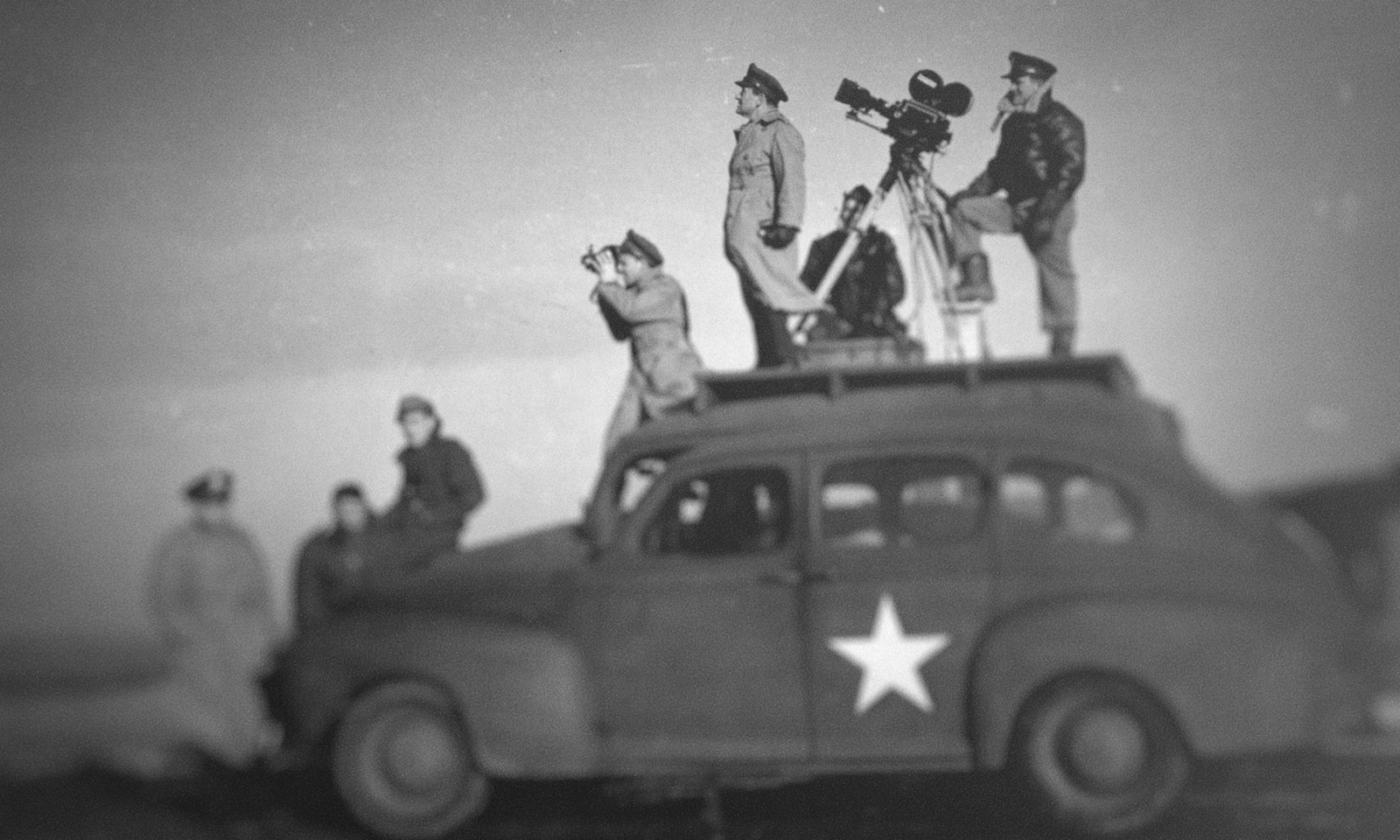 Five Came Back provides the perfect response to lob at anyone who's ever offered up the argument that movies are just movies and shouldn't be politicized. This three-part Netflix documentary, directed by Laurent Bouzereau and based on Mark Harris's book of the same name, lays out just how massively powerful a political tool that film has always been, both as a vehicle for a director's point of view and, more directly, as propaganda. Five Came Back examines the experiences of five famous filmmakers — John Ford, William Wyler, John Huston, Frank Capra, and George Stevens — before, during, and after volunteering their services in the United States' fight during World War II.
Five Came Back would be interesting if slightly staid historical fare at any time, blending archival footage (some of it from the docs the five produced) with fresh talking-head interviews from fellow directors Steven Spielberg, Francis Ford Coppola, Guillermo del Toro, Paul Greengrass, and Lawrence Kasdan (narrator Meryl Streep save it from being a total sausagefest). But at a moment when people are more visibly politically polarized and drifting toward increasingly partisan sources of news, Five Came Back's discussions of propaganda, the calculations behind it, and the impact of representation feel pressingly timely and important.
How to see it: Five Came Back is streaming on Netflix.
5. I Called Him Morgan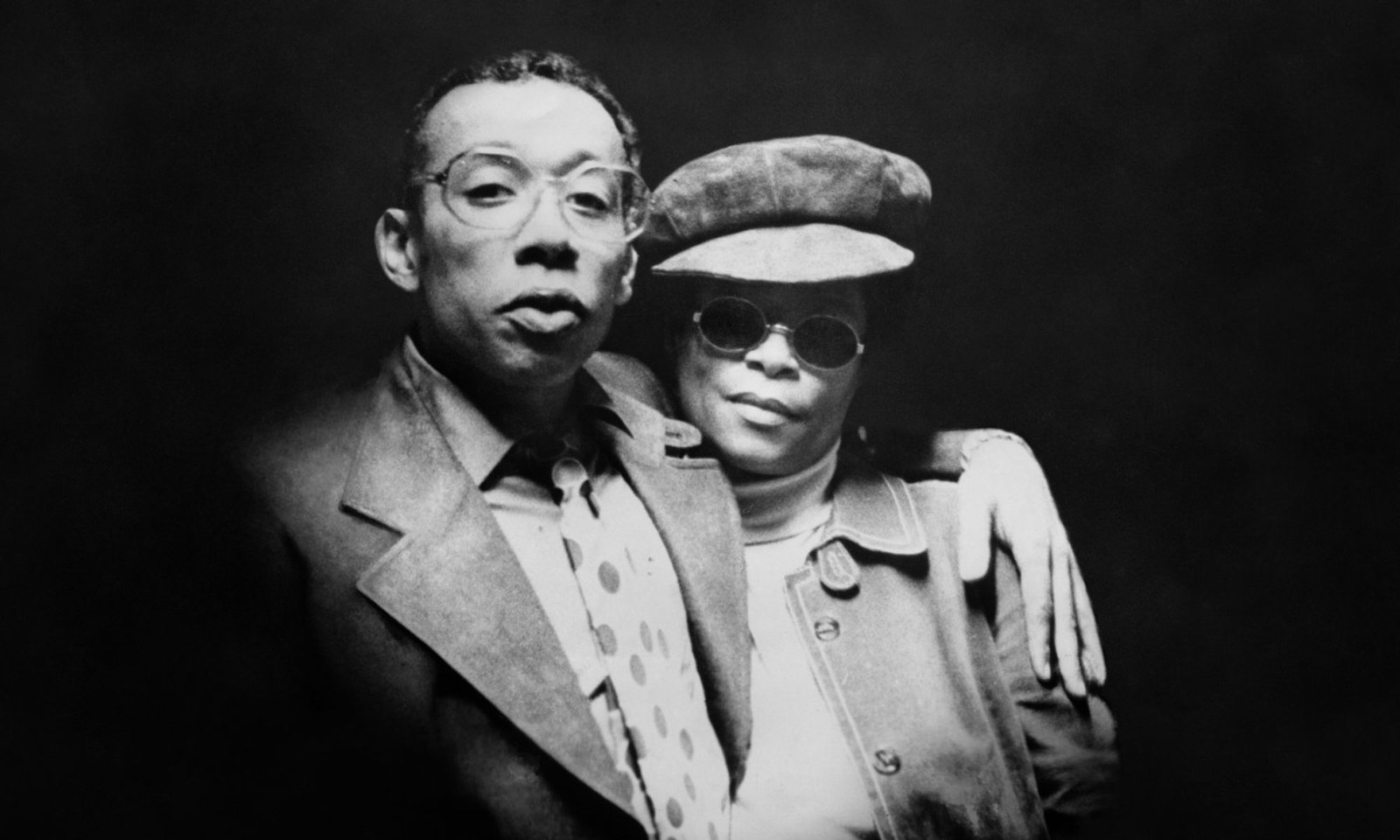 Lee Morgan was a wunderkind, a talented trumpeter who was playing with Dizzy Gillespie when he was still a teenager, but who developed a drug habit that would lay him awfully low until he met the right, and wrong, woman. Helen Morgan was the older woman who enjoyed having musicians over, liked to cook for them, possessed as she was of a quick wit, a tart tongue, and a love of jazz. Theirs wasn't the usual relationship; as one of the interviewees who knew them in I Called Him Morgan puts it, Lee's needs made it seem "almost like adopting a child." But they were good for each other, until they weren't, until Helen shot Lee in Slug's Saloon in the East Village in 1972, and he bled out in the time it took for an ambulance to reach him through heavy snowfall.
I Called Him Morgan is a flat-out sublime doc directed by Kasper Collin, with Arrival's Bradford Young contributing some of the cinematography, and it provides an entrancing window into the '60s New York jazz scene that zooms in on photos from years-ago parties and gigs and jam sessions, the people in them sometimes turning up to provide commentary. But it's the tragic romance between Lee and Morgan that's the film's spine, with Helen holding up her own end of the story via an audio interview, never completed, that someone did with her years later. Lee Morgan may have been the famous musician, but Helen glows bright in her own right. "I will not sit here and tell you that I was nice, because I was not," she says, her voice lingering on after she died. "I was sharp. I looked out for me."
How to see it: I Called Him Morgan is playing in select theaters — here's a list of locations.
6. Prevenge
Alice Lowe, the writer, director, and star of Prevenge, was seven and a half months pregnant when she shot her directorial debut — a fact that's almost as impressive as how outrageously, amusingly dark its portrayal of impending motherhood is. The actor, maybe best known for her turn in Ben Wheatley's vacation-turned-killing-spree horror comedy Sightseers, plays Ruth, a woman convinced that her unborn child is speaking to her and commanding her to commit murders.
And oh, does she. Ruth steadfastly trudges along, swollen ankles and all, obeying the bloodthirsty commands of her fetus. The audience comes to understand that trauma over the loss of her partner is one of the guiding factors on this gory rampage. But it's more than just a journey of vengeance the (likely unwell) Ruth and her (probably totally normal and non-talking) baby are on. Ruth's one extreme ball of maternal anxiety, channeling her fears and stress about having a child, about going through birth and parenting alone, into something very ill-advised. Prevenge is a small movie, but it's impossible to forget.
How to see it: Prevenge is streaming on Shudder.