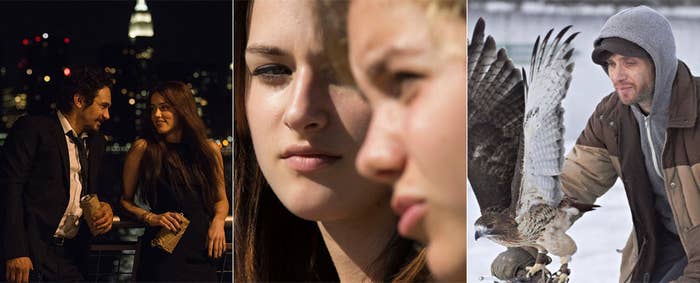 It's not news that Hollywood has been failing female filmmakers. According to a recent study from the Sundance Institute and Women in Film, only 4.1% of the top-grossing movies from 2002 to 2014 — the superhero sagas, YA adaptations, animated hits, and franchise installments that get the biggest investments in terms of budget and marketing, and that are seen by the widest audiences — were directed by women.
The departure of Michelle MacLaren from Wonder Woman, which would have made her the first female director of a superhero movie, due to "creative differences" was just the latest instance in which a major studio seemed to have trouble turning the reins of a high-profile project over to a woman. MacLaren has since been replaced by Patty Jenkins, who was once slated to direct Thor 2 before leaving due to, yes, "creative differences."
Wonder Woman's still slated to happen, but in the meanwhile, if you want to see work from women, you'd better turn to the indie world, which, while still male-dominated, is a much more welcoming place. At this year's just-concluded Tribeca Film Festival, there were 32 female directors to be found behind the cameras of the 101 features in the lineup. Here are the films of theirs that we saw, proof that women are making movies, and some very good ones, even if the multiplex has yet to figure that out.
1.
The Adderall Diaries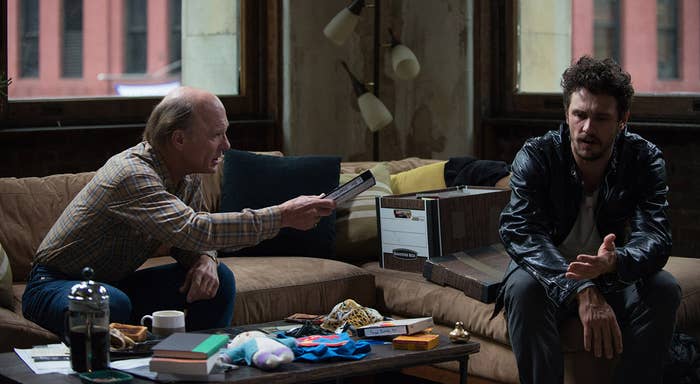 Director: Pamela Romanowsky
Pamela Romanowsky's first feature is based on the best-selling memoir by Stephen Elliott of the same name. James Franco, who hasn't been this good in a while, plays the BDSM enthusiast and addict author, who's paralyzed by writer's block. Instead of finishing the short story collection he owes his publishers, Stephen numbs himself with every drug imaginable and then pays to feel something by hiring sex workers to, on one occasion, attach clothespins to his body and rip them off in one foul swoop. Soon he's forced to take another look at the nightmarish childhood that provided fodder for his earlier book, thanks largely to the loss of his mother and his incredibly harsh father (played by a scary-good Ed Harris).
Though the film gets crowded at times, The Adderall Diaries is a brutally honest depiction of the complicated relationships between parents and their children, and it also challenges the audience to question how much our memories are anchored in truth or tainted by how we choose to seem them. —Jaimie Etkin
Where to see it: A24 acquired the film out of Tribeca. In a deal with DirecTV, the satellite service provider will show the film prior to its theatrical release, a date for which has not yet been announced.
2.
Aloft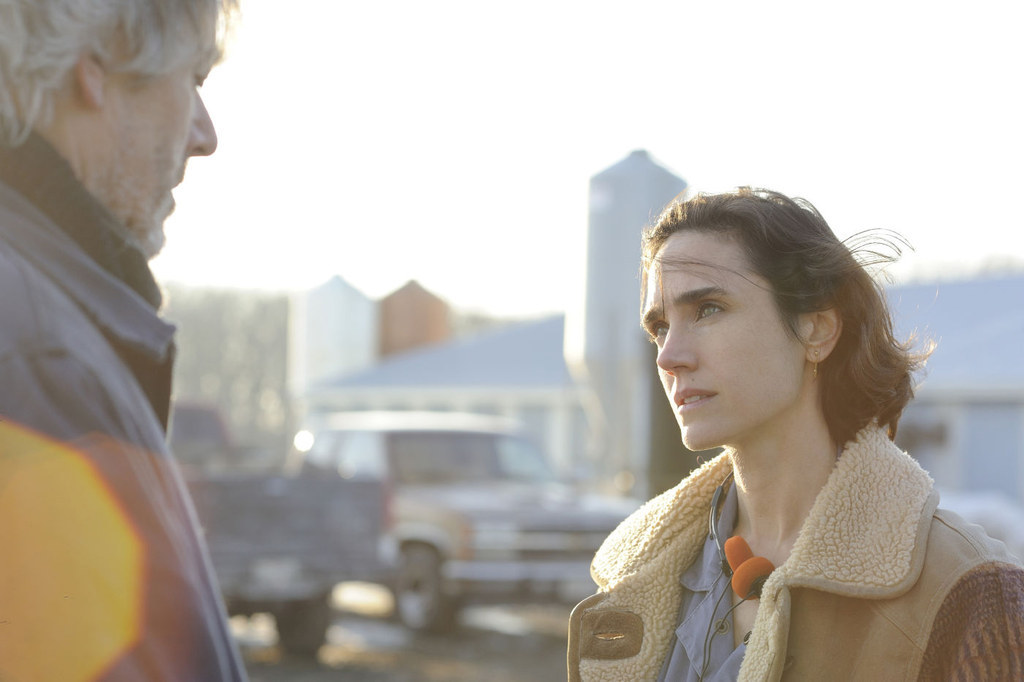 Director: Claudia Llosa
Madeinusa and The Milk of Sorrow, the earlier movies that writer-director Claudia Llosa made in her native Peru, were both touched by magical realism. That lyrical sensibility carries through in Llosa's English-language debut Aloft, which stars Jennifer Connelly as a mother who abandons her son (played as an adult by Cillian Murphy) for a seemingly higher calling.
Aloft is a rapturous, strange story about a family shattered by a tragedy, faith healers who channel their powers through temporary works of natural art, a man who raises falcons, and a dying girl making her way toward the ends of the earth, and it's all set in a northern landscape of seemingly permanent winter. The film's symbolism can feel forced, but its individual details have a soaring poetry that's hard to shake — a nestlike structure in the middle of the wilderness where people have come in hopes of being made whole, a bird flying free, and a frigid walk over a frozen lake at night in search of someone long lost. —Alison Willmore
Where to see it: Sony Pictures Classics is releasing Aloft in select theaters on May 22.
3.
Among the Believers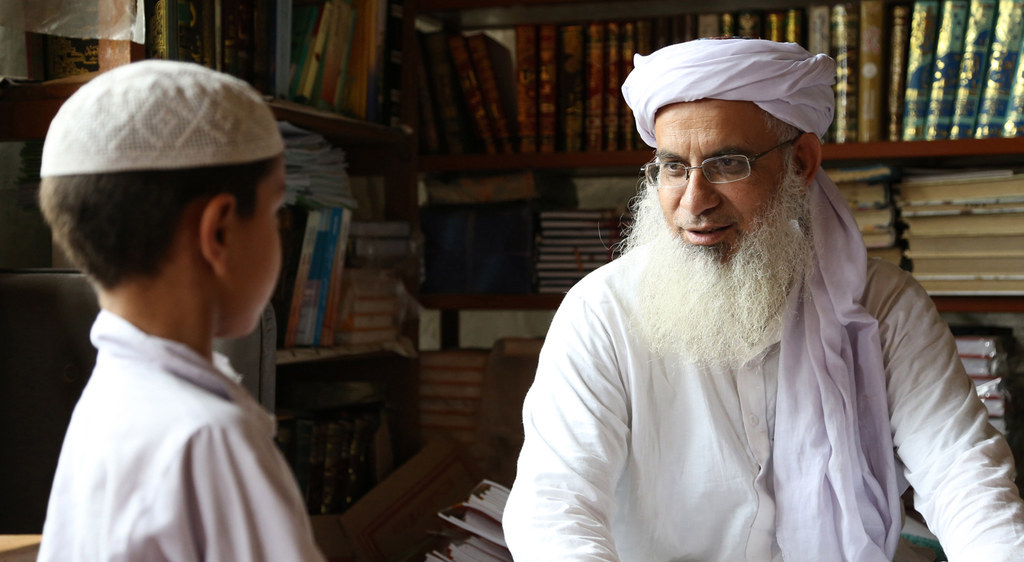 Directors: Hemal Trivedi (with Mohammed Naqvi)
Mohammed Naqvi and Hemal Trivedi got jaw-dropping access for this documentary about Pakistan's notorious Red Mosque, a center of radical fundamentalism and, via its madrassas, the mosque-run schools in which hundreds of children are educated, a propagator of it as well. In the opening scene, smiling chief cleric Maulana Aziz encourages a student to stand up in front of the gathered men and the camera to recite what turns out to be a ferocious vow on behalf of the Red Mosque: "If you dare to enter here we will destroy you in the name of jihad," the little boy bellows. For a film centered on an unapologetically extremist organization and its leader, Among the Believers maintains an impressively if sometimes frustratingly even keel, leaving the damning material to speak for itself.
The doc depicts a cycle in which families in deep poverty turn children they can't afford to support over to the Red Mosque's madrassas for education and care, only for the kids to be indoctrinated into militancy — "They're really malleable at this age," someone at the mosque freely admits. In addition to the chillingly media-savvy Aziz, Among the Believers' subjects include members of the moderate Pakistani majority pushing back against the explosive growth of extremism in the country as well as a current student at the Red Mosque tasked with spending all of his waking hours blindly memorizing the Qur'an. But none of them equal the impact of Zarina, a 12-year-old girl who fled her madrassa to return home, only to end up being placed in a marriage she doesn't want by parents who have no other options. —A.W.
Where to see it: Among the Believers does not yet have theatrical distribution.
4.
Being 14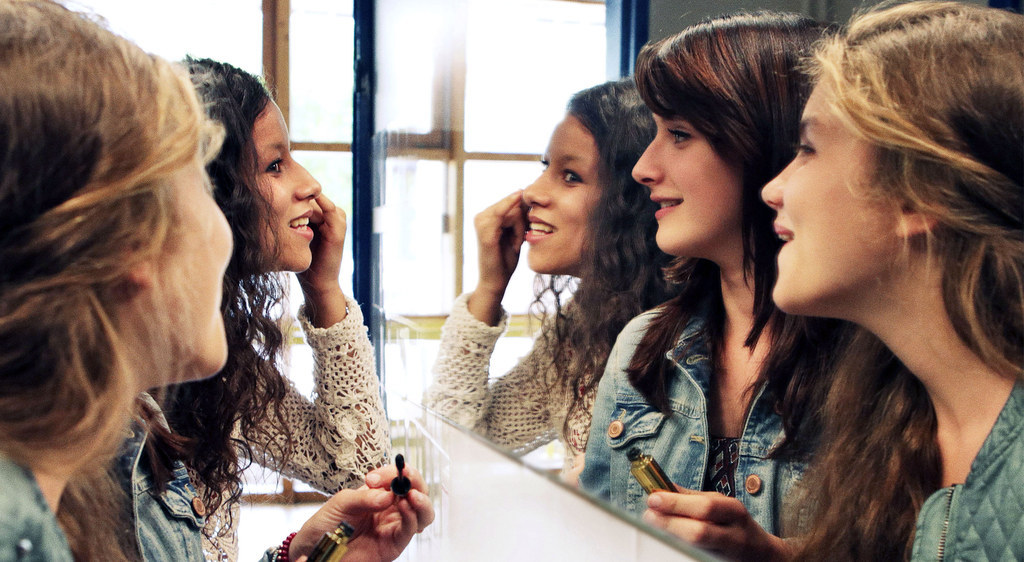 Director: Hélène Zimmer
Being 14 is a French film, but it emphasizes that being in middle school is a state of agony that crosses international borders. The obvious comparison for Hélène Zimmer's naturalistic directorial debut is 1995's Kids, which similarly explored a secret, untended world of underage sex, partying, and alienation in ways seemingly designed to give parents panic attacks. But the just barely teenagers in Being 14 aren't the stuff of provocative cautionary tales — their cruelties and rebellions are less extreme and all too believable.
The movie begins with Jade (Galatéa Bellugi) being exiled by her queen bee bestie Sarah (Athalia Routier) for either being too slutty or not slutty enough, an ongoing judgment at which there's no winning. The two spend most of the rest of the movie at odds, but their experiences are fundamentally similar. They're trying to fit in with and hold others to standards of normalcy they're totally unsure of themselves, and behind the studiedly sophisticated fronts, they're uncertain and naive. Adolescence has rarely been summed up in such a recognizably awful way as when Sarah, freed to use Jade's secrets against her, says her former friend is clearly a "nympho" because she masturbates. —A.W.
Where to see it: Being 14 does not yet have theatrical distribution.
5.
A Courtship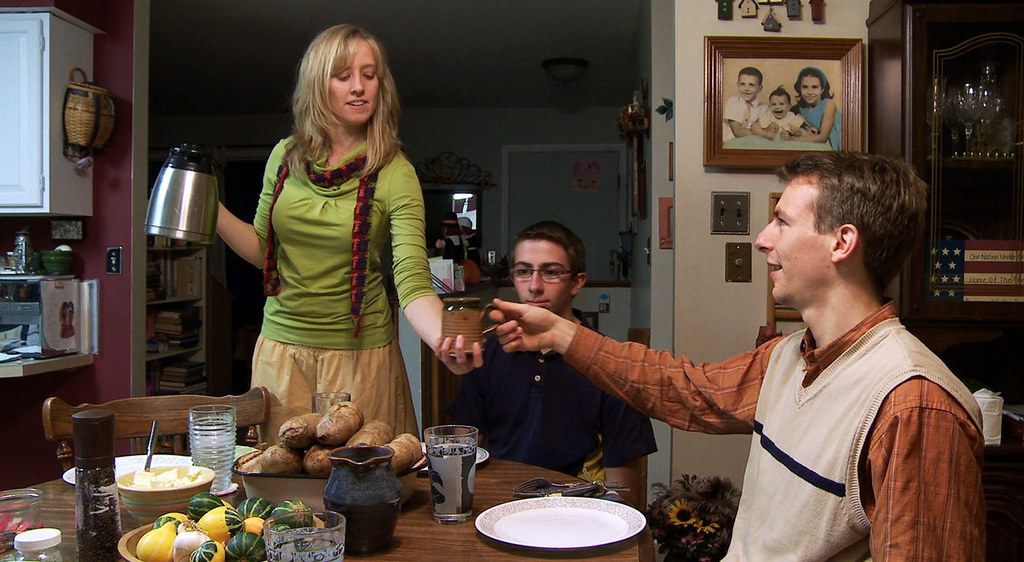 Director: Amy Kohn
Amy Kohn's debut documentary, A Courtship, follows Kelly, a thirtysomething dance teacher practicing Christian courtship, which eschews the typical process of dating entirely and relies on having the parents find a suitable mate for their daughter. Intimacies — including hand-holding and kissing, with sex not even part of the discussion — are held off until after marriage, and even lingering glances are discouraged. In Kelly's case, this is further complicated because she was raised by secular parents and has already had a first kiss. Nevertheless she is devoted to her belief that Christian courtship is the path for her, and several years ago she asked Ron and Dawn Wright to be her spiritual parents in this endeavor.
Kelly lives with her surrogate parents, who evaluate possible suitors for her. If these men make the grade, an official courtship can begin. Several of these exchanges occur on camera in what amounts to a grueling job interview, with the men answering Ron's questions about their religious and political views. The tone of the documentary varies widely for its short 71 minutes, with some moments stark and heartbreaking, and others one meet-cute away from full romantic comedy territory, but what is truly remarkable is the lack of judgment in Kohn's stirring film. It simply presents the determination and challenges of Kelly's experience and allows her voice to speak for itself. —Andrea Battleground
Where to see it: A Courtship does not yet have theatrical distribution.
6.
Meadowland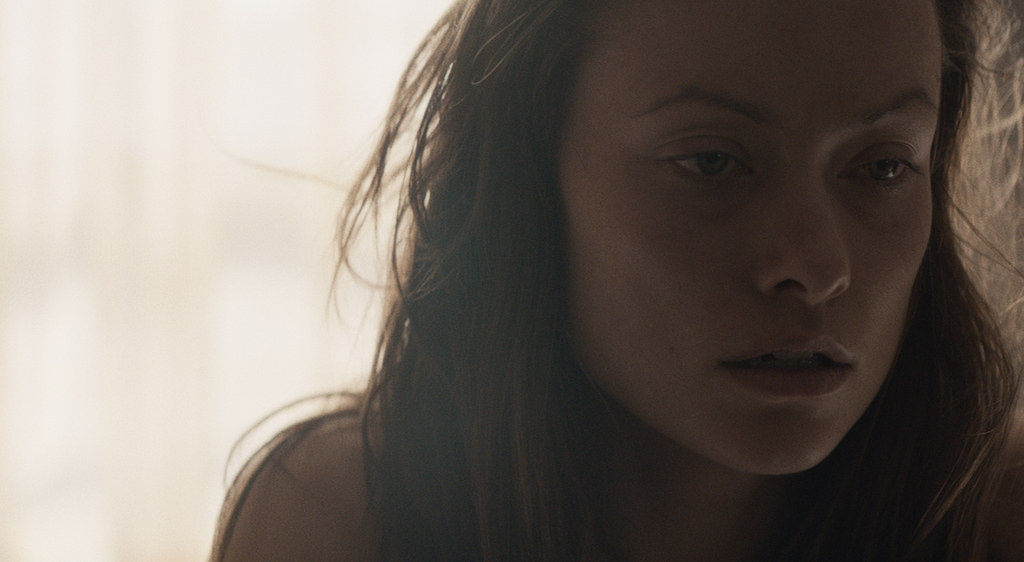 Director: Reed Morano
Reed Morano is one of the more prominent female cinematographers working today, having shot films like Frozen River and The Skeleton Twins in addition to all of Season 1 of HBO's Looking. So it's no surprise that her directorial debut Meadowland, written by Chris Rossi, looks great — a hazily beautiful portrait of parental loss.
Olivia Wilde and Luke Wilson play Sarah and Phil, a New York couple whose child disappears during a stop at a gas station on their way out of town. A year later, they're both still reeling, with Sarah in denial about the fact that her son is likely dead and Phil trying, not always successfully, to channel his anger and lack of closure into grief. Meadowland is grueling, taxingly so, but it's well-acted, particularly by Wilde, who also produced the movie, and who fearlessly throws herself into the dark depths of maternal mourning. —A.W.
Where to see it: Meadowland does not yet have theatrical distribution.
7.
Peggy Guggenheim: Art Addict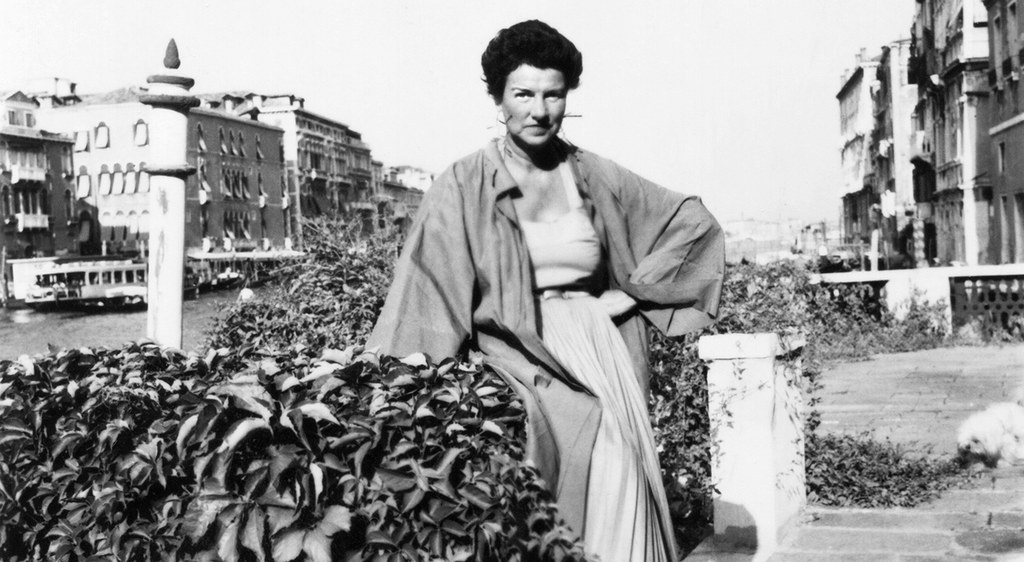 Director: Lisa Immordino Vreeland
"Art patron is more important than art collector," Marina Abramovic intones during Lisa Immordino Vreeland's documentary about the famous socialite. And who would disagree with an authority like that? Peggy Guggenheim was both, but she was also, in her own way, an art star, despite never actually making art herself.
Guggenheim's life's work was in supporting, celebrating, showcasing, sleeping with, and occasionally marrying artists. Vreeland's film celebrates her as a bold, contradictory, complicated character and hugely influential figure in the modern art landscape. Peggy Guggenheim: Art Addict is funnier, saltier, sadder, and more illuminating than you'd expect from a bio-doc. —A.W.
Where to see it: Peggy Guggenheim: Art Addict does not yet have theatrical distribution.
8.
Sleeping With Other People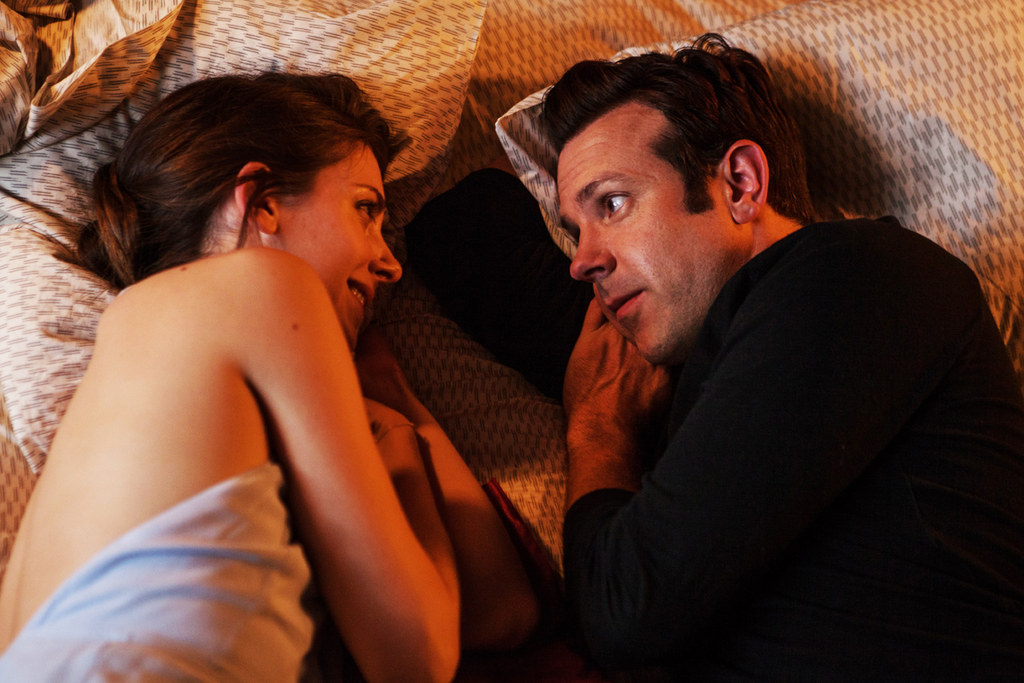 Director: Leslye Headland
There is perhaps no one writing honest young women as well as Leslye Headland. The director and writer first earned attention for her 2012 movie Bachelorette, which broke on-demand records, and now she's back with her own take on When Harry Met Sally with Sleeping With Other People, which made its debut earlier this year at Sundance. The movie tells the story of Lainey (Alison Brie) and Jake (Jason Sudeikis), who lose their virginity to each other in college after meeting that night, then reconnect years later at a support group for sex addicts.
The two decide to remain friends while they sort out their shit with other people, but of course, that's easier said than done (hence their safe word "mousetrap"). Neither Lainey nor Jake befall gender stereotypes — they each love sex without shame, fall for the wrong people admittedly, and would do pretty much anything for each other. Only in a Headland movie could a scene in which Jake shows Lainey how to masturbate using a Gatorade bottle (something the filmmaker said in a Tribeca Q&A she used to do for men) seem somehow empowering. Sleeping With Other People is far smarter than the average rom-com, but no less funny or heartwarming. And though they're nudity-free, the sex scenes are believable and they'll fog up your glasses. —J.E.
Where to see it: IFC Films acquired the movie out of Sundance. A release date has not yet been announced.
9.
Sworn Virgin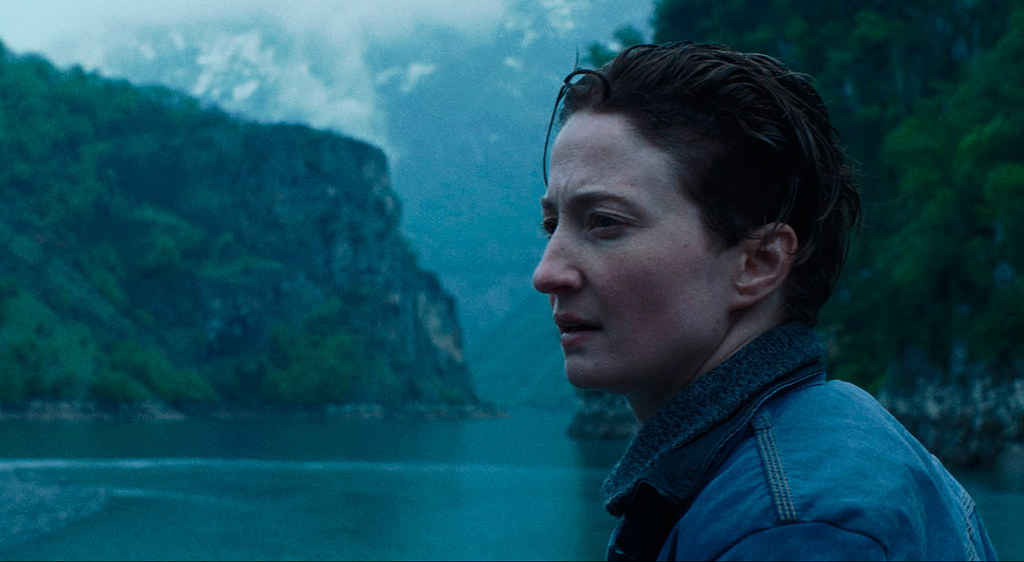 Director: Laura Bispuri
The directorial debut from Italian filmmaker Laura Bispuri follows a woman named Hana (Alba Rohrwacher), who was taken in by a man, his wife, and daughter Lila (Flonja Kodheli) at a young age when her parents died in their Northern Albanian village. After expressing what are considered to be male-oriented interests in their traditional culture (like hunting and riding horses), she takes a vow to remain a virgin (called sworn virgin, or burrnesha) and to live her life outwardly as a man so she can obtain a man's rights.
From then on, she is Mark...until nearly 15 years later, when she heads to Italy to reconnect with her sister, Lila. There, far from the mountains of Albania, she comes to understand the confines of the gender expectations she swore to abide by, her sexuality, and who she is and what she wants in life. It's a beautiful, complex story, and it's made all the more so by Rohrwacher's performance. There are numerous scenes in which we just see Hana observing her surroundings without any dialogue and she makes the audience feel so much without saying a word. —J.E.
Where to see it: Strand Releasing will be putting Sworn Virgin in theaters in late 2015 or early 2016. It will screen next at the San Francisco International Film Festival, which begins May 2.
10.
(T)ERROR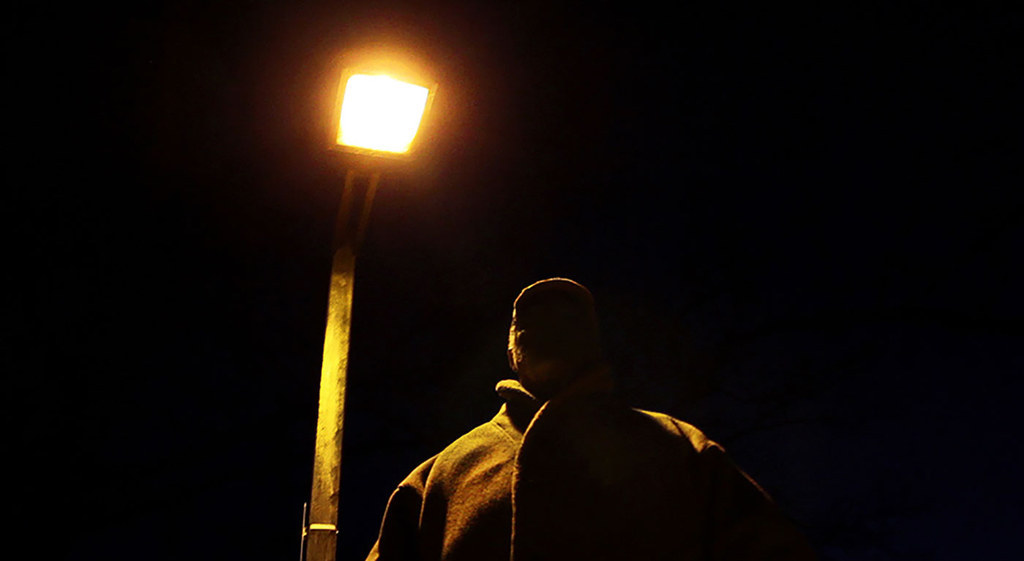 Director: Lyric R. Cabral (with David Felix Sutcliffe)
Halfway through (T)ERROR, Lyric R. Cabral and David Felix Sutcliffe's documentary about a paid FBI informant tasked with getting close to suspected terrorists, something queasy and thrilling happens. Until that point, the movie's stayed with its fascinating subject, Saeed "Shariff" Torres, as he travels to Pittsburgh on the FBI's instructions to befriend Khalifah, born James Marvin Thomas Jr., and to get evidence of his suspected terrorist sympathies. Khalifah's a goofy, bearded white guy who talks a big game and who's prone to petty theft, but who even a frustrated Torres thinks is ultimately harmless.
When Khalifah posts on Facebook that he's figured out the FBI's looking into him, the filmmakers contact him without Torres' knowledge and start filming Khalifah's side of the investigation as well as Torres'. (T)ERROR is a tense, troubling look into a system that seems more about getting the desperate to target the vulnerable than about national security. But above all that, it's a portrait of Torres as a lonely, tragic figure, a former Black Panther isolated from his community and his mosque after informing on a friend, Tarik Shah, who's now been in prison since 2005. (T)ERROR often captures him in pieces — eyes, mouth, hand holding a joint — like he's become a collection of broken fragments instead of a person. —A.W.
Where to see it: (T)ERROR does not yet have theatrical distribution. It's next headed to the Montclair Film Festival, which begins May 1.
11.
Thought Crimes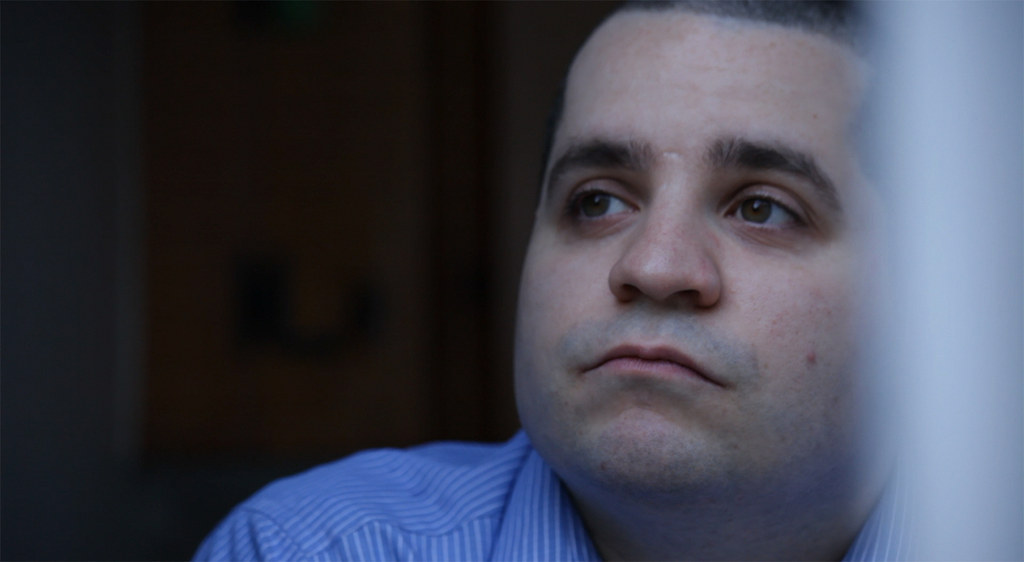 Director: Erin Lee Carr
Thought Crimes' subject Gilberto Valle is better known to the world as the "Cannibal Cop," though he never actually got around to murdering and eating another human being. He just fantasized about doing so online, in intensely disturbing detail, spinning out scenarios in which he kidnapped, raped, and roasted alive an array of real women in his life. Director Erin Lee Carr, daughter of the late New York Times reporter David Carr, uses Valle's bizarre story to look into what it means to be arrested for a crime that you never actually committed, talking to lawyers and experts and cutting in scenes from dystopian movies in between sequences with a house-arrested Valle, who, hilariously, always seems to be cooking with marinara sauce.
Was Valle, who claims total innocence, on the verge of moving from fantasy to actual planning, and even if he was, can you charge someone for planning something he may never follow through with, as horrific as those plans are? Carr doesn't push Valle as hard as you sometimes wish she would, especially when the film catches him in some lies, but its point is a resonant one. When internet searches have essentially become an extension of our subconscious, would anyone want to be judged by their Google history? —A.W.
Where to see it: Thought Crimes premieres on HBO on May 11.