Apparently in 1902, being a female student, doctor, army general, lawyer, journalist, or musician was completely unimaginable.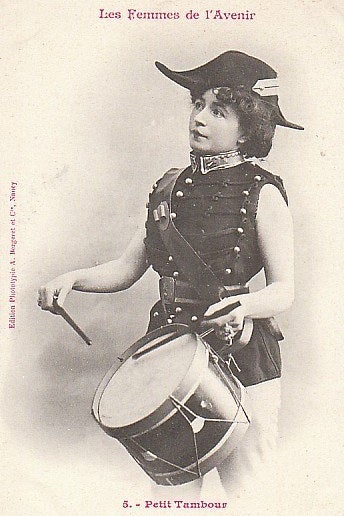 To see what it might look like, a French company made these playing cards, imagining "Women Of The Future."
The women were photographed by A. Bergertet in Nancy, France, according to the blog Longstreet. Bergertet imagined a total of 20 completely insane professions that women my hold in the future.
The images have been circulating the web since 2012 but thanks to the blog Explore, we just noticed them today.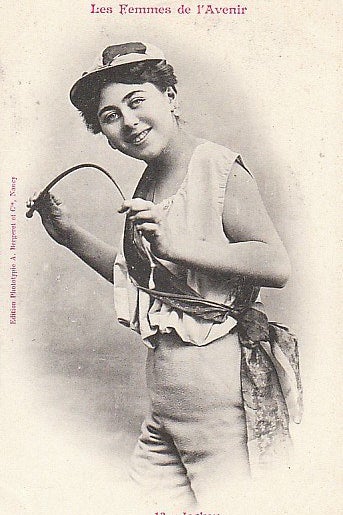 For turn-of-the-century France, many of the cards were actually quite risqué.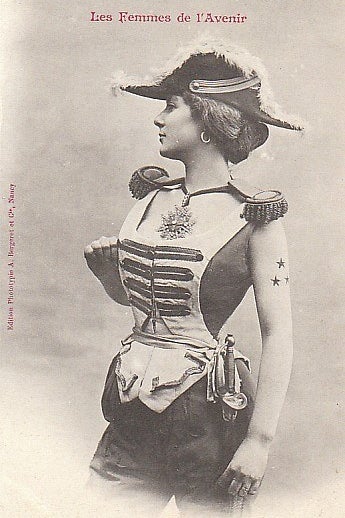 Hoping to appeal to a male audience, the cards were not exactly made to empower women.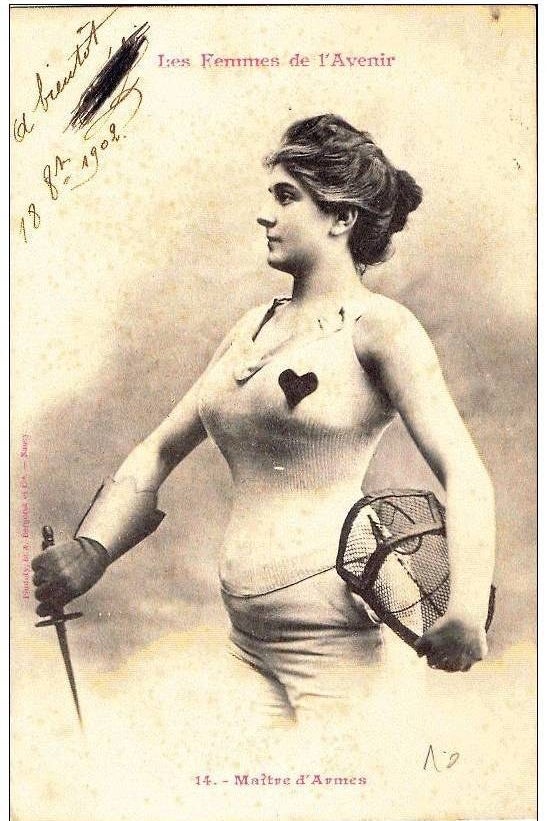 But of course, women were already holding a lot of these positions.
Nellie Bly was already making waves as a journalist investigating a mental institution, Marie Curie was working on innovate research on radioactivity, and women had been fighting in the military (although often in disguise) for decades.
Some of the careers photographed, however, are still wildly male dominated. For example, there are still very few women jockeys and firefighters. In New York City, for example, only .4% of the FDNY's department is comprised of women — or a reported 44 of the department's 10,500 firefighters.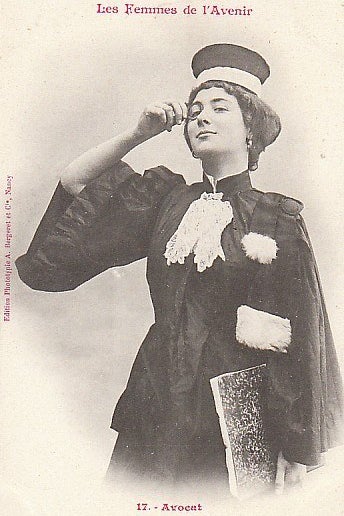 But it's clear we've come a long way.