Daniel Radcliffe has a new job! And he's totally killing it.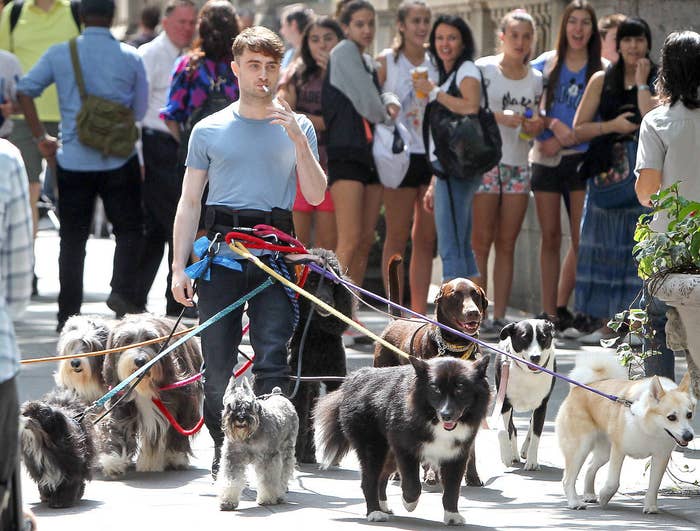 Daniel Radcliffe was spotted in New York City's Bryant Park walking a bunch of dogs while smoking a cigarette, but unfortunately the Harry Potter actor isn't just picking up a new hobby. He's reportedly working on Judd Apatow's newest film written by Amy Schumer, Trainwreck.
Radcliffe and the dogs look so great together.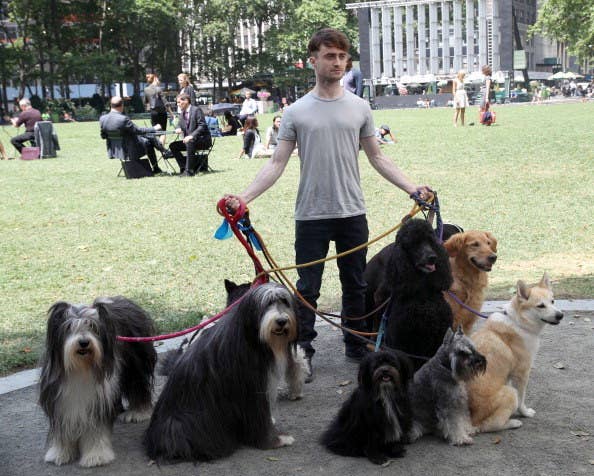 One. True. Pairing.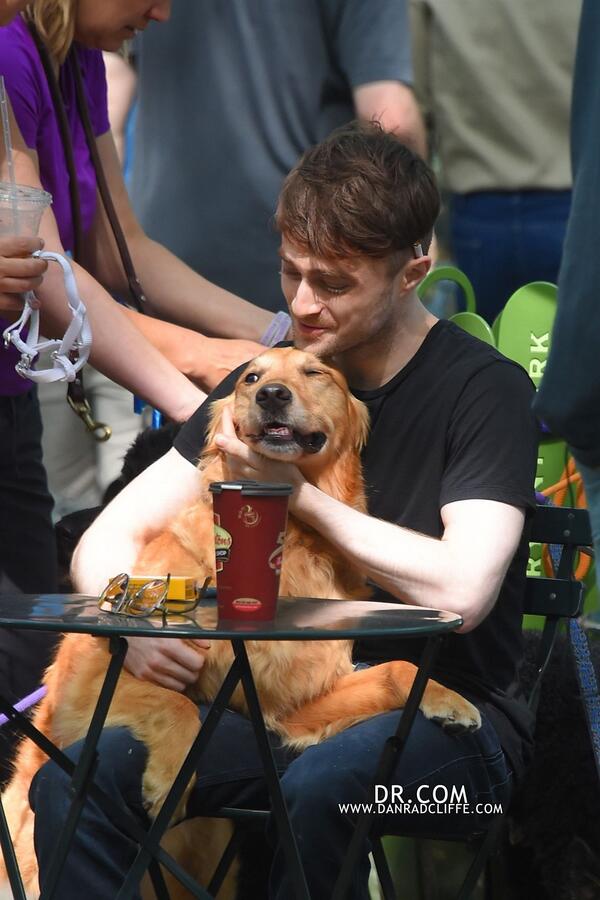 Apatow joked on Twitter that Radcliffe isn't in Trainwreck, and he was actually just walking his dogs.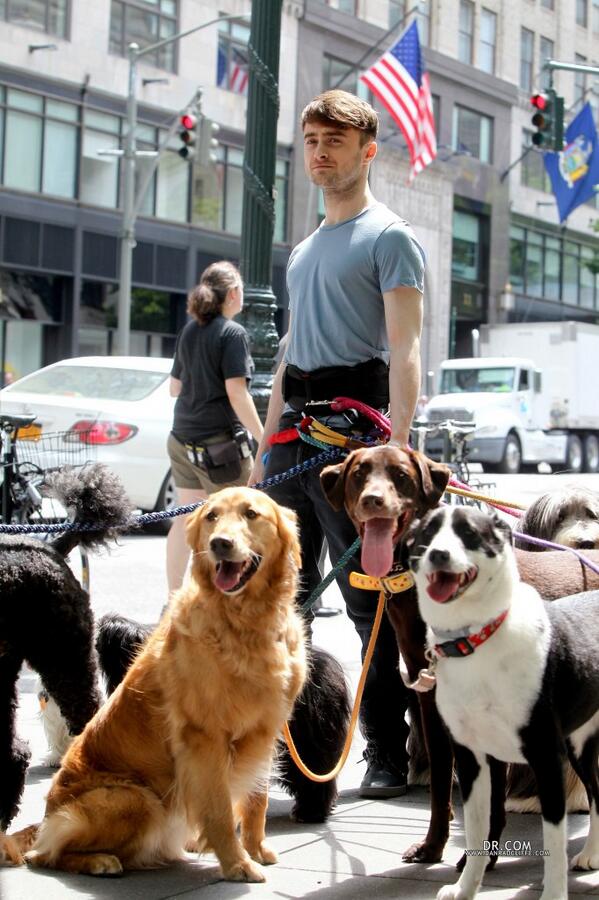 So that's probably what's really going on here.