Regional radio announcer Wes Heather told BuzzFeed News he got an unlikely call from Tony Abbott's office a few weeks ago.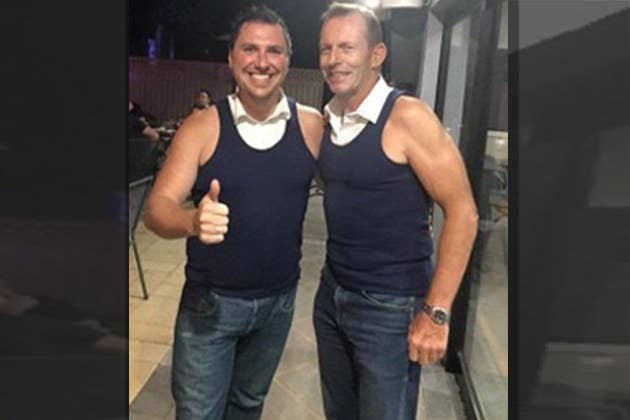 "I thought it must be an April Fools' joke, surely," said Heather.
"But they said Tony Abbott would love to have a private karaoke session after his [charity bike ride] Pollie Pedal stage in Cootamundra."
So last week after the former prime minister rolled into the regional NSW town of Cootamundra, he hosted a boozy karaoke function at the Family Hotel.
"I went and it turned out that he's a ripper of a bloke," said Heather. "He had a few red wines and sang heaps of songs."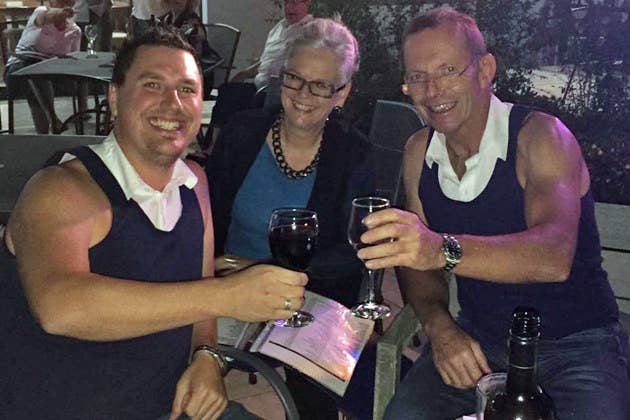 Heather described Abbott's karaoke tastes as "very very old" and was matter-of-fact about his skill: "I will say this, Tony Abbott does not have the best voice in the world."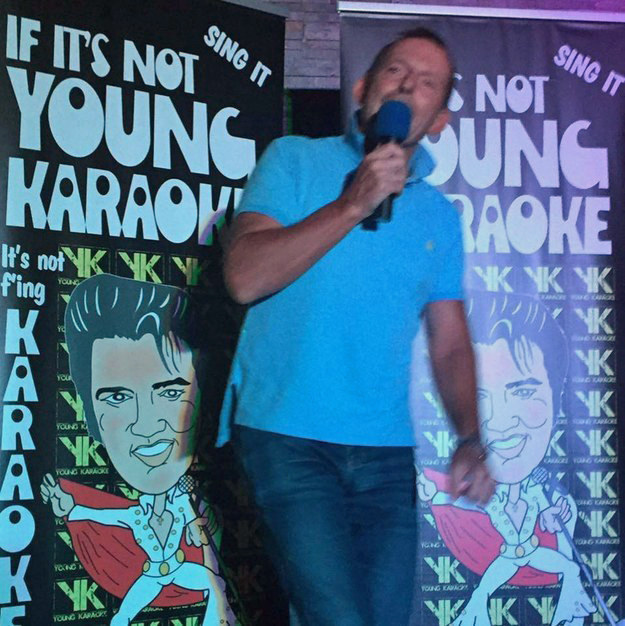 "Every time I went to sit down, he'd be like, 'Wes! Wes! Another one.' So I'd have to stay up and sing backup to him."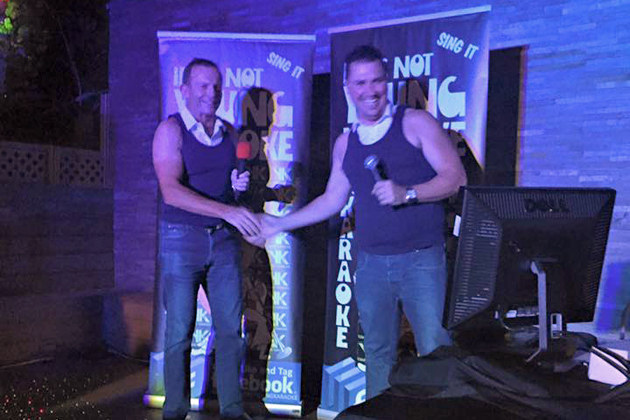 And if you were wondering – yes, of course there's video. Here's the former prime minister singing John Denver's "Country Roads".
Karaoke fans might remember Tony Abbott's performance at the Nationals' Christmas party in 2015 of the Elvis tune "Suspicious Minds".
It was also the song playing when the marble table broke in Abbott's office on the night he was deposed as PM by Malcolm Turnbull.
Former Liberal MP Ross Cameron has previously said the most dangerous place in Canberra is between Tony Abbott and a microphone.
It comes after Abbott was caught dropping in on a young surfer in Noosa last month. On local radio he called the year 12 student an "extremely attractive and very, very talented surfer".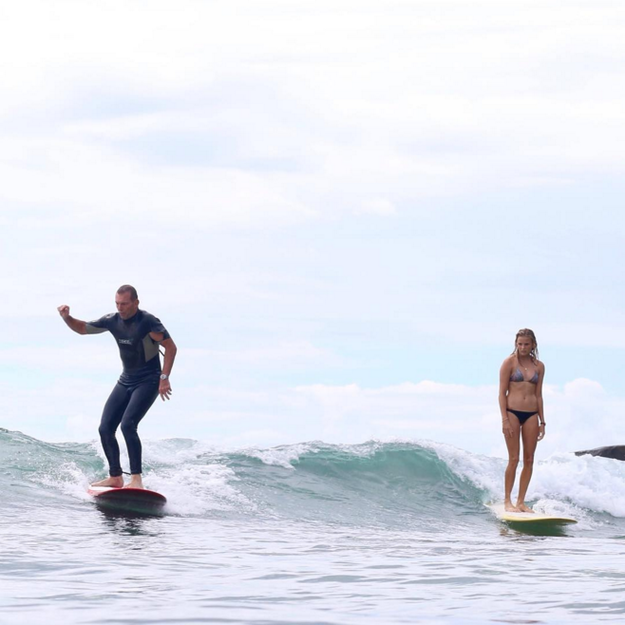 And when BuzzFeed News asked Heather about the bizarre singlet he and the former PM were caught wearing, he launched into an explanation of the "Colsi".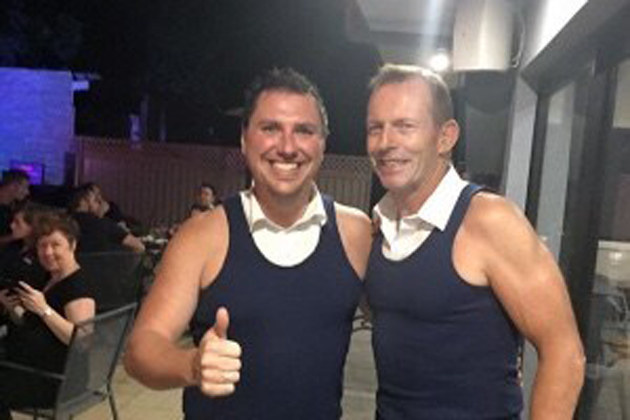 "The Colsi is the little black dress for men," said Heather, who took along an extra for the former PM.
"Colsi" = collared + singlet.
Tony Abbott's office did not respond to BuzzFeed News' requests for comment about the Colsi or his song selection on the night.