Thursday was one of those days at Conservative Campaign Headquarters.

It had been slated as "immigration day" in the Tories' communications grid, with home secretary Priti Patel sent out to hammer Labour's policy on free movement — something Conservative strategists view as one of their most important attack lines.
But statistics released at 9:30am revealing that NHS A&E waiting times in England had reached their worst level on record demolished any hope the Tories had of immigration setting the agenda.
The A&E story led news bulletins every hour throughout the day, before an eye-catching Labour policy promising free broadband for all secured blanket coverage after it was announced at 10pm.
The concern of senior Conservatives that evening was not so much that they had lost the day — there was not much they could do to spin the dire hospital figures. It was that they knew the A&E numbers were coming, yet had still decided to blow their immigration attack on a day that was inevitably going to be focussed on something else.
Two weeks into the election campaign, Boris Johnson's allies remain confident that they are on track to secure a small majority and are bullish about what they see as promising signs in terms of their ground game in key marginals.
But among the two dozen or so Tory candidates who spoke to BuzzFeed News over the last few days, there are grumblings about the so-called "air war" — with rising fears that unless the central messaging and media narrative of the Conservative campaign improve then things could easily slip into hung Parliament territory.
On the ground, the Tories are positive. They believe Nigel Farage's decision to stand down Brexit Party candidates in Conservative-held seats is having a significant impact, contrary to the view among pollsters and pundits that it would have little effect.
Many in Westminster had thought the Tories would still suffer from Farage still running candidates in Leave-voting Labour marginals in the north of England, the so-called "red wall" that is seen as fundamental to Johnson's chances of winning a majority.
Yet Tory candidates in places like Bishop Auckland, where Dehenna Davison is attempting to overturn Helen Goodman's Labour majority of 502, are reporting that Brexit Party support has almost disappeared in the last few days. Even North West Durham, where Labour rising star Laura Pidcock is defending a 8,700 majority against ex-Tory aide Richard Holden, is seen as in play.
Despite the Brexit Party still running in these areas, it is no longer being viewed as such a worthwhile vote thanks to Farage's decision to stand down candidates elsewhere and endorse Johnson's Brexit plan, the Tories claim.
The overall polls remain healthy for the Conservatives, with Panelbase giving them a 13-point lead on Friday. But the flat start to the Tory campaign, including a series of unforced errors and perceived strategic mistakes, has caused some candidates to fear that should the polls suddenly tighten then momentum could quickly turn against them, as happened to Theresa May in 2017.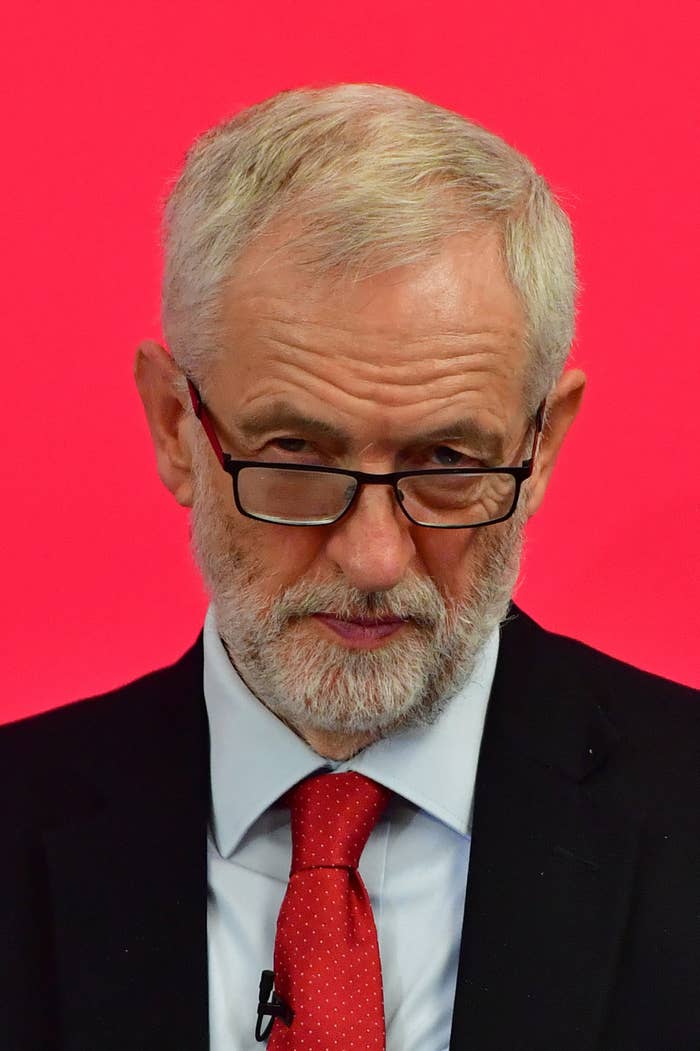 The chief concern is that Labour has won the media narrative almost every day over the last two weeks. Tory announcements have been sparse and there have been days in the CCHQ grid with no clear message. Instead, the daily news agenda has often been led by Labour-friendly and Tory-hostile stories on the NHS or recent flooding.
CCHQ has struggled to keep pro-Labour stories off the top of the BBC News at Ten and the morning programmes, the two battles seen as most important in terms of media management.
Johnson's speech on Wednesday was the only pro-Tory story to lead the News at Ten in the entirety of last week. Their announcement on immigration was overlooked on Thursday, while on Friday CCHQ's high streets proposals were relegated to the fourth story on the Today programme and BBC's Breakfast.
By contrast, Labour's NHS spending plans on Wednesday led the Today programme and Good Morning Britain and co-led the News at Ten. Their free broadband policy was second on the News at Ten on Thursday and then topped Today and Good Morning Britain on Friday.
In the first few days after the election was called — when many voters make up their minds about how to vote — the News at Ten led on the NHS, Tory moderates quitting, and a row between Jeremy Corbyn and Donald Trump. Early Tory gaffes such as the resignation of Alun Cairns and Jacob Rees-Mogg's comments on Grenfell also dominated.
One Conservative official told BuzzFeed News that if it were not for former Labour MP Ian Austin's comments about anti-Semitism in the party, Labour would have won the air war every day in the first week.
The Tories have been unable to make the election about Brexit, as many in government feared would happen before it was called. Farage's announcement — widely seen as the best moment for the Tory campaign so far — is the only time Brexit has been top of the news. For all the prior talk in Downing Street of a "People versus Parliament" election, domestic issues more favourable to Corbyn have taken centre stage. More than one Tory candidate told BuzzFeed News that they were concerned that few people either at Westminster or on the doorstep were talking about Brexit.
One candidate said the campaign needed a "kick up the arse" at both a strategic and day-to-day level. In terms of strategy, they said that CCHQ was focussing too much on personal attacks on Corbyn and talking about Labour policy rather than the Tory offer.
They also pointed to Johnson's disastrous visit to flood-affected areas — during which the prime minister was lambasted again and again by voters on camera — as an example of a basic mistake that shouldn't be allowed to happen. Voters are yet to see the "stardust" for which Johnson is famous on the campaign trail, the candidate said.
Those in CCHQ insist that while the Tory campaign has hardly set the world alight, things are "fine". They stress that it is unclear whether any of the perceived early Tory failings or Labour successes have had any impact on voters, and that there is no sign of it in the polls.
Johnson's chief aide Dominic Cummings has been in more regular communication with campaign staff over the last week, despite him initially being expected to stay in Downing Street and let CCHQ run the campaign. The apparent departure from the original plan of keeping Cummings relatively distant suggests that not for the first time there are questions over who is in charge.
Conservative strategists believe the TV debates starting next week will be a turning point in their favour and expect Johnson to use them to successfully kill off any recent Corbyn impetus.
They also feel their attacks on Labour have been effective, in particular that hitting Corbyn over his proposal for a four-day week is getting traction with voters.
They have been pleasantly surprised at the level of media coverage generated by the Conservative Research Department (CRD) producing dubious "analysis" on the alleged "£1.2 trillion cost of Corbyn" and "£2,400 tax bill for every household" in the event of a Labour government.
In a repeat of the tactics used by Vote Leave during the referendum, when its claim that the UK sent the EU £350 million per week caused a huge row with Remain campaigners in the press, CCHQ's unconvincing numbers have been amplified by newspapers and the Labour Party. Even when news outlets report that the Tory maths is questionable or wrong, they are still talking about the "cost of Corbyn", Tory aides note. One joked to BuzzFeed News that CRD was their "fake news unit".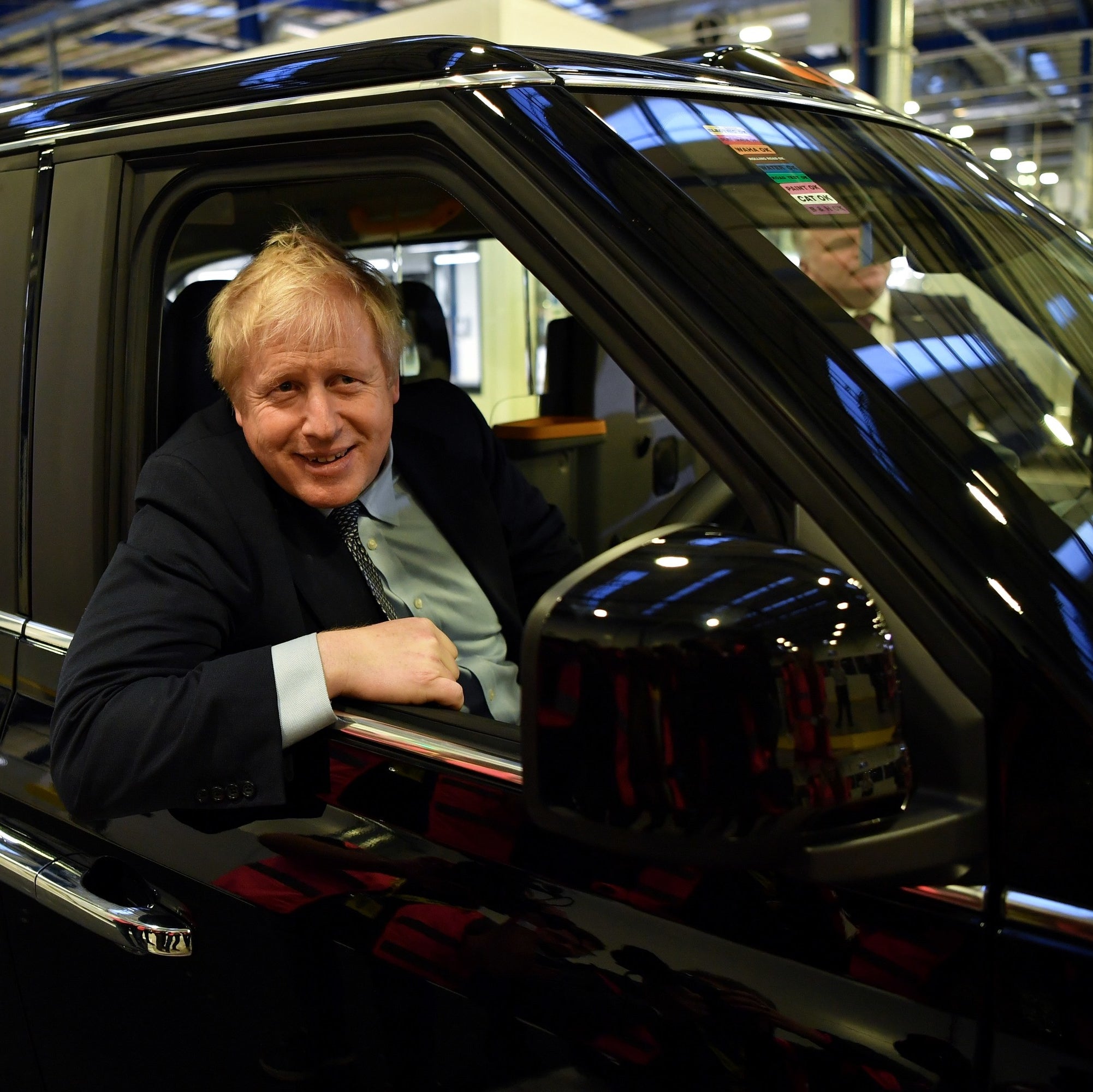 They also think they are winning on social media, with Facebook clips of Emily Thornberry media appearances achieving hundreds of thousands of views, and Johnson's Vogue-inspired election broadcast well-received.
The mood in CCHQ and among Tory candidates remains relaxed, if self-critical. But there are worries among some senior Conservatives that their campaign needs to have rocket boosters placed under it.
On Wednesday, Johnson delivered his first major speech at the London Electric Vehicle Company in Coventry, standing in front of a sign emblazoned with the words "Quality" and "Focus".
Also in shot were three black cabs, leading to a flurry of obvious tweets saying "Taxi for Johnson". It is more quality and focus and fewer basic errors that Tory candidates want from their campaign with 26 days to go.