Michael Fallon Is Being Paid £788 An Hour By "One Of The Most Active Investors In Saudi Arabia"
Exclusive: Michael Fallon has been told to question his "deeply uncomfortable" new £75,000-a-year job advising a Gulf investment firm.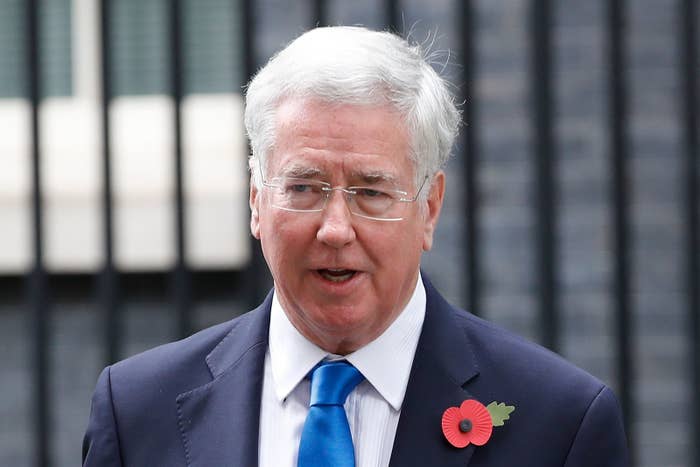 Former UK defence secretary Michael Fallon has taken a new £75,000-a-year job advising "one of the most active investors in Saudi Arabia", BuzzFeed News can reveal.

The senior Conservative declared in the new register of MPs' interests that he will be paid £6,300 for eight hours of work at Investcorp each month, or £788 an hour.
The announcement came as some MPs found themselves under the spotlight for their links to Saudi Arabia in the aftermath of the murder of journalist Jamal Khashoggi.
Fallon's new firm, Investcorp, is a Bahrain-listed asset manager that says it has a "unique placement capability in the Gulf".
It boasts on its website that it is "one of the largest managers of private equity investments in Saudi Arabia", with an office of 15 staff in Riyadh. It also has offices in Abu Dhabi, Doha, Singapore, London, and New York.
Two representatives from Investcorp, including its CEO Hazem Ben-Gacem, are listed as speakers at the "Davos in the desert" Future Investment Initiative, which begins in Riyadh on Tuesday.
UK international trade secretary Liam Fox has pulled out of the conference after deciding "the time is not right for him to attend" in light of the Khashoggi murder.
Mohammed Alardhi, the chair of the advisory board on which Fallon sits, has spoken of Investcorp's "deep roots" in Saudi Arabia and repeatedly praised the country's crisis-hit crown prince Mohammed bin Salman.
Alardhi is quoted on Investcorp's website: "Saudi Arabia's National Transformation Plan, spearheaded by His Royal Highness Deputy Crown Prince Mohammed bin Salman, has set in motion wheels of change, making this a hugely exciting period in the history of the Kingdom. Investcorp has always had deep roots in Saudi Arabia."
He added: "Investcorp has been one of the most active investors in Saudi Arabia in the last 10 years … We have big ambitions in Saudi and we have aligned our business plans with the Saudi economic National Transformation Plan."
In an interview with CNBC, Alardhi lauded bin Salman's economic reforms. "I think if the crown prince only achieves 50% of his vision, that country is going to be fantastically changed," he said.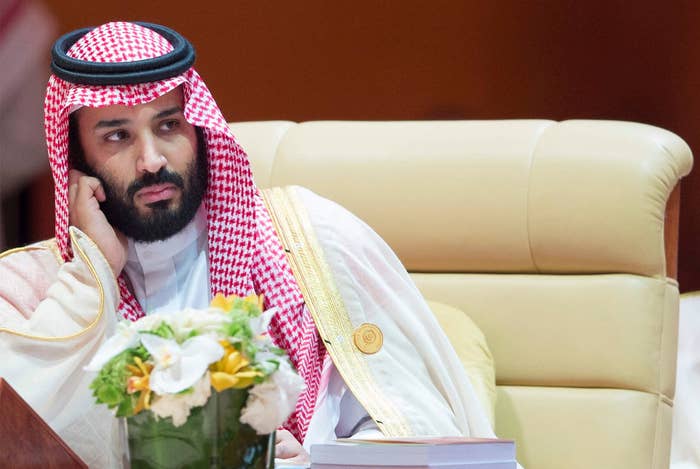 The Investcorp chair lavished Fallon with praise when he joined the board last month. "We are delighted to add Sir Michael to our international advisory board. His business expertise and experience in both the private and public sector will be invaluable to continuing our growth trajectory," he said.

Fallon drew criticism as defence secretary when he told MPs to stop criticising Saudi Arabia in the interests of securing a fighter jet deal.
"I have to repeat, sadly, to this committee that obviously other criticism of Saudi Arabia in this parliament is not helpful," he told a select committee last year, in comments that provoked outrage from human rights and arms trade campaigners.
Investcorp says it has closed seven major deals in Saudi Arabia since 2009. Its investments in the kingdom include the leading private medical laboratory chain, the largest industrial testing services company, one of the leading supermarket chains, and a leading distributor of gold jewellery.
Earlier this year, Yasser Bajsair, CEO of Investcorp's Saudi business, said: "Saudi Arabia has always been an important market to Investcorp" and that the firm would "continue its efforts to support the National Transformation Program there".
Last year, Abu Dhabi's sovereign wealth fund Mubadala Development acquired a 20% stake in Investcorp's parent company. The UAE is a close ally of Saudi Arabia.
Saudi Arabia and its crown prince have faced a wave of international criticism in recent weeks. On Monday, Germany said it is halting arms exports to the country.
Liberal Democrat foreign affairs spokesperson Christine Jardine told BuzzFeed News: "Following the murky nature of the Khashoggi murder, Michael Fallon should question his deeply uncomfortable connection to Saudi Arabia.
"Saudi Arabia's appalling disregard for human rights must be called out. As a former defence secretary, Mr Fallon must be aware of how important it is that we now unite as a country and make it clear to the Saudi regime that its murderous actions will not be tolerated," she said.

The Advisory Commission on Business Appointments approved Fallon's appointment at Investcorp in August, so long as he did not lobby the UK government or share privileged information from his time in office.

Fallon and his office did not respond to requests for comment.
He said in a statement in September: "Investcorp has established itself as a leader in the global alternative investment sector, and I believe that its commitment to expanding its global footprint and broadening its product offering will catalyze future growth. I look forward to contributing to the business as it continues to evolve into a bigger, more diversified alternative investment firm."