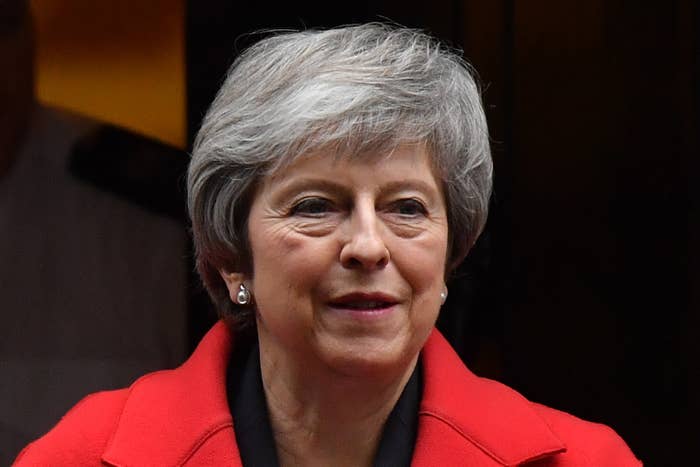 Some of Theresa May's Downing Street advisers have urged her to consider a second referendum while others have argued for a softer Brexit, BuzzFeed News has learned, as splits emerge in the prime minister's top team on how to respond in the likely event that her deal is rejected by MPs next week.
Number 10 has insisted there is no plan B if May's deal fails, but as Westminster counts down to Tuesday's meaningful vote on the withdrawal agreement, conversations have taken place between the PM and her closest aides about how she could proceed if it is voted down.
BuzzFeed News understands that several of the PM's senior allies have raised the prospect of another referendum, with voters offered a choice between her deal and remaining in the EU. Those sympathetic to the idea believe she could win by guaranteeing an end to free movement and have said it is the only way she will be able to secure a mandate for her exit plan.
A source familiar with the conversations said May's chief of staff Gavin Barwell and chief whip Julian Smith have discussed the merits of a second referendum.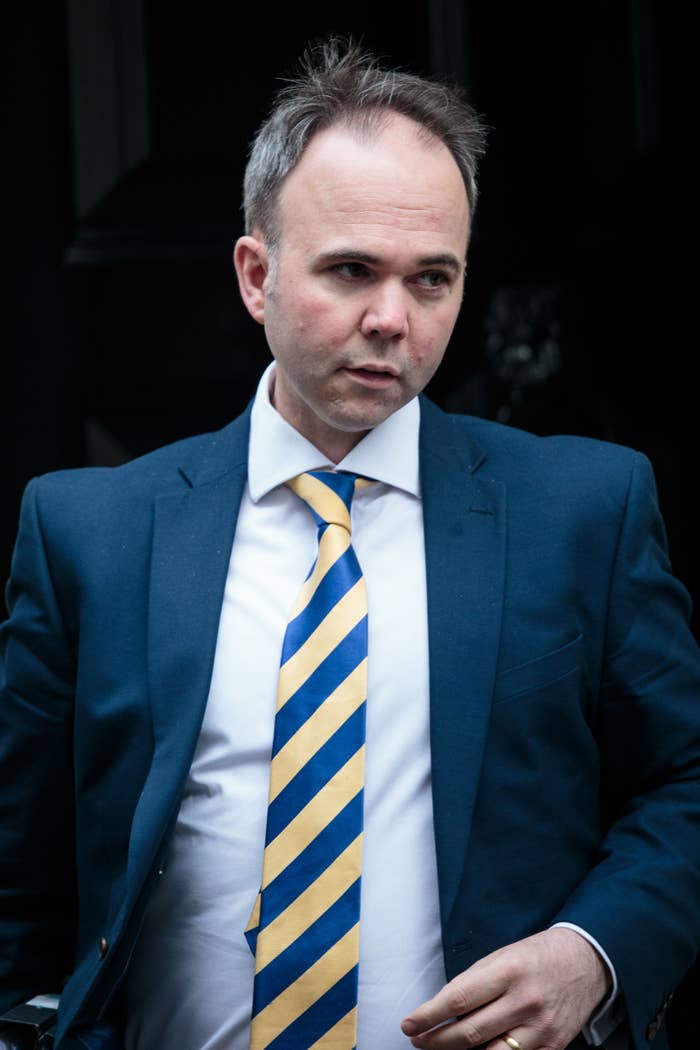 But the source said May has vociferously opposed the idea of another public vote whenever it has been raised, because she believes it is her duty to fulfil the result of the 2016 referendum and cannot risk Brexit being reversed. "It is the only time she loses her temper and raises her voice," they said. Downing Street declined to comment on private conversations.
The other option being discussed by May's allies is softening the deal so she could win the backing of Conservative Remainers and Labour MPs in a second vote. Several cabinet ministers are pushing for a Norway-style plan B, with the UK remaining inside the single market.
It has previously been assumed that May would never countenance a Norway-style deal because it would mean continuing freedom of movement, which has been seen as a red line she will not cross. One of May's closest aides told BuzzFeed News earlier this year that both he and the PM would resign rather than accept free movement.
But May's doubts about a second referendum have led colleagues to believe she could seek a softer Brexit rather than risk no Brexit at all, even though she believes it would be a worse outcome than her deal. "As bad as EEA is, at least it's leaving," said a Whitehall source, referring to membership of the European Economic Area.
May has previously publicly ruled out both a Norway-style Brexit and a second referendum, and the catch-22 scenario has led both Leave and Remain Tories to conclude the PM has run out of road.
A Remain-voting cabinet minister is planning for an imminent leadership contest and has made offers of jobs to both prominent Remainers and Brexiteers.

If May loses Tuesday's vote by a significant margin, Tory MPs on both the Leave and Remain sides expect her to either resign or face a leadership challenge.
Tory Leavers told BuzzFeed News that if she lost by a small margin, they would demand she goes back to Brussels and attempt to renegotiate the backstop arrangement. They said she would be ousted if she attempted to hold a second referendum or soften the deal.
A former cabinet minister said: "Theresa and this government had one job: to deliver the will of the people by delivering Brexit. If they fail to deliver on that, it's not just game over for Theresa, it's game over for the Tories. She either has to go back to Brussels and say no to the backstop or it's no deal. Or, if she's unwilling to do that, we need someone that will. Anything less, and the Tory party is finished."
A second former minister said: "I'm not sure she can or should stay on after she loses the meaningful vote. She's lost all power and all control. For two years she hasn't listened to her party and so now they no longer listen to her. The fundamental problem is no one trusts her. If she stays, she continues to split the party."
The view in cabinet is that, if May's deal is rejected but she does stay on, a second referendum and a softer Brexit are her only two realistic options. Ministers have concluded that any attempt by May to renegotiate the backstop would fail, that a no-deal Brexit would cause mass cabinet resignations and be blocked by parliament, and that Tory MPs would prevent her from calling a general election.
Both a second referendum and a softer Brexit are looked upon grimly by May's aides, who now fear they won't be able to deliver on their promises to voters. "It has come to the point where you feel like you are in that Mitchell and Webb sketch when one of the Nazis looks at the other and asks, 'Are we the baddies?'" said a Number 10 aide.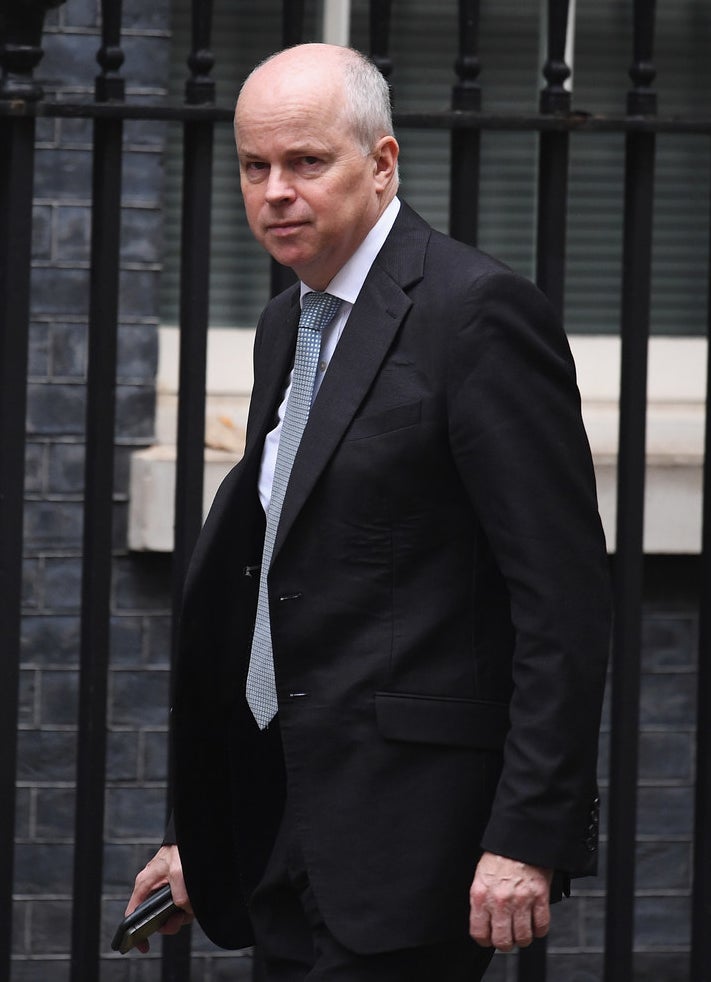 May's advisers have also disagreed on their strategy over the proposed TV debate with Jeremy Corbyn, which looks doomed after the parties failed to agree on a format. A source familiar with last week's disastrous debate negotiations said May's director of communications Robbie Gibb, the architect of the original plans, "was the only person who wanted it to happen".
If discord is breaking out in Downing Street, it is nothing compared to relations with Tory MPs. At a meeting of the hardline Eurosceptic European Research Group on Wednesday night, the chief whip faced a roasting by Brexiteer rebels.
Leave-supporting MPs complained that supporters of the prime minister had faced no consequences for berating Boris Johnson during his speech in the Commons yesterday, and raised objections to the government's handling of the Brexit legal advice fiasco in which ministers were found in contempt of parliament. "They really went to town on him," said a Brexiteer source.
One Brexiteer MP noted that no-deal was still the default option if no other solution can be found. They said they were unconcerned about whether an amendment tabled by Labour's Hilary Benn to rule out no-deal would pass, because it would have no legislative effect.
Currently, 104 Tory MPs have indicated that they won't vote for May's deal. But dozens of Brexiteers are expected to back down and vote with the government on Tuesday. In one private meeting this week, several hardline Tory Eurosceptics echoed Number 10's line that the deal was better than risking no Brexit.
A Eurosceptic source said many Brexiteers would peel off and vote with the government, but that May would still lose by a clear margin. They predicted her deal would be defeated by 30 to 40 votes.