Theresa May Believes She Can Now Do A Brexit Deal With Jeremy Corbyn
The government has offered Labour a customs arrangement and "dynamic alignment" on workers' rights, sources familiar with the talks told BuzzFeed News.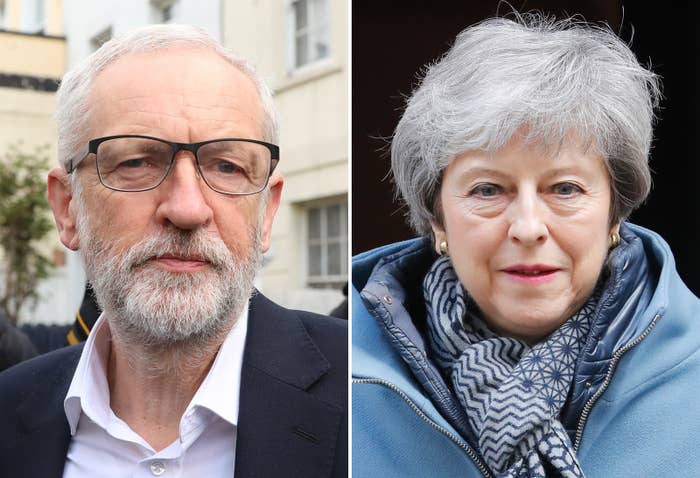 Theresa May is optimistic she is close to striking a Brexit deal with Jeremy Corbyn involving a customs arrangement and "dynamic alignment" on workers' rights, finally breaking the monthslong impasse at Westminster — but at significant political cost to the two main parties.

As both the Conservatives and Labour lick their wounds following bruising local election results Friday, government sources are increasingly confident that an agreement will be reached with the opposition over a Brexit deal that can be put to a vote in the House of Commons.
But both Brexiteer Tory backbenchers and Remain-supporting Labour MPs urged their respective leaders not to use the local election results as an excuse for an agreement. Downing Street believes it will manage to do a deal with Corbyn but is worried Labour will not want to back a deal before the European elections.
In the last week, government ministers and officials presented Labour with a new offer on a customs arrangement that would effectively see the UK remain in the key aspects of a customs union with the EU, sources familiar with the talks told BuzzFeed News.
The proposed customs arrangement would ultimately meet the World Trade Organisation's definition of a customs union, including a common external tariff that would see the UK apply the same tariffs to imported goods as the EU after Brexit.
May is also set to make Labour what one government source described as a "generous" offer on workers' rights, which would mean the UK at a minimum follows new Brussels rules on workers' rights after it leaves the EU.
The offer would be tantamount to the government accepting in full Labour's demands during the last few weeks of the negotiations, a source familiar with the talks said.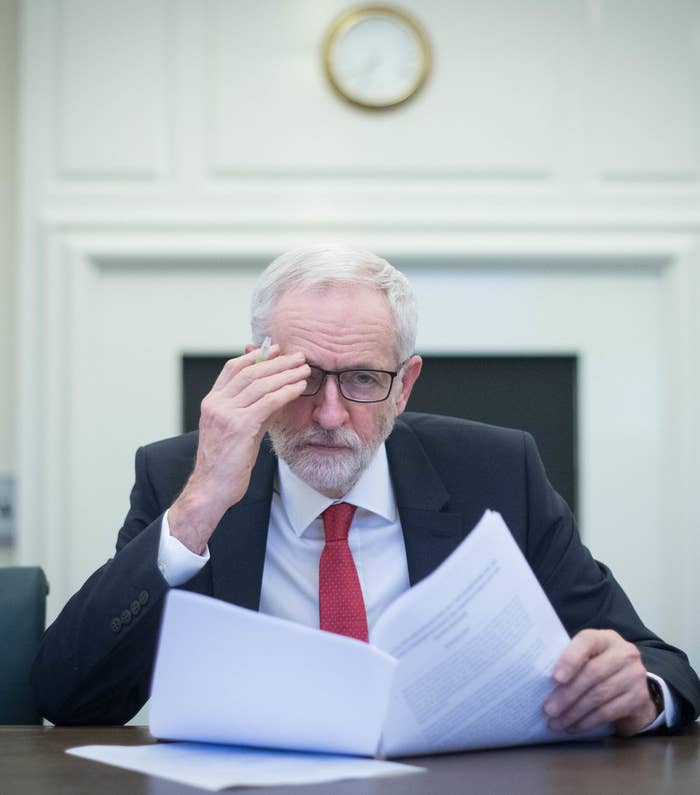 Multiple government sources told BuzzFeed News this weekend that they expect a deal to be reached with Labour but are less confident about when it will happen. Three weeks ago a Number 10 insider told this website May would find an agreement with Corbyn "at any cost".
At the liaison committee on Wednesday, the prime minister indicated that the government and Labour were approaching a deal on customs, saying that they were "trying to achieve something very similar". She pointedly refused to rule out accepting a common external tariff.
Following Thursday's local election results, in which both the Tories and Labour suffered heavy losses, two senior figures in Corbyn's top team – John McDonnell and Ian Lavery – suggested that a Brexit deal needs to be reached as soon as possible.
The issue of timing remains a major cause of concern at Downing Street. May's aides want an agreement to be put to Parliament before the European elections have to be held on May 23.
If a deal is passed at a meaningful vote at that point, they believe that new UK MEPs will not have to take their seats because the withdrawal agreement will be able to be ratified before the new European Parliament sits in July.
But Number 10 remain concerned that Labour will attempt to drag the talks out beyond the Euro elections in order to inflict the largest possible defeat on the Conservatives.
May is said to believe that Corbyn fears that striking a deal before the Euros will see Labour "punished" at the ballot box, too, giving the party's Remain-supporting MPs ammunition to oppose it afterward.
Labour favours a deal that can be either ratified in full before the Euros so that the elections do not have to be held, or agreed to after the Euros so that Corbyn doesn't suffer losses as a result, a source familiar with the talks said.
Government sources also told BuzzFeed News that any deal agreed with Labour would mean that May's three-times-rejected deal would be officially dead.
If a deal with Labour is struck, Number 10 would not attempt to pit it against May's original deal at an indicative vote in the Commons, the sources said.
A customs-arrangement deal between the Conservatives and Labour will cause major political ructions for each party.
Brexiteer Tory MPs will see it as equivalent to remaining in a customs union with the EU, contrary to the Conservative Party's last manifesto, and in defiance of May's repeated promises not to enter into such an arrangement.
Remain-supporting Labour MPs will argue that the party's leadership is facilitating a Brexit deal that is not in the interests of their constituents, and denies the public a second vote on the terms at another referendum.