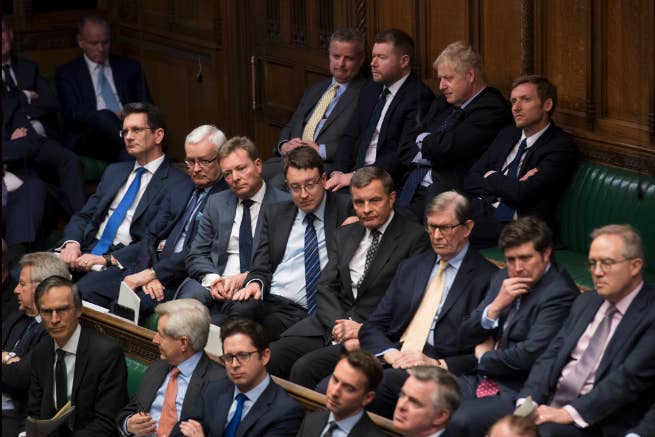 As shattered MPs restored themselves in Parliament's member's tea room during another week of late nights at Westminster, it all got too much for one Eurosceptic Conservative.
To the protestations of colleagues, the Brexit-backing former minister, who until recently served in Theresa May's government, said they were so disillusioned with the UK's withdrawal from the European Union that they had come to the conclusion the best outcome for the country would be to revoke Article 50. They spent a good 10 minutes making the case for calling the whole thing off.
"I'm sure they didn't really mean it," a Tory MP said afterwards. "But people did listen to Nick Ferrari and empathise." Brexiteer radio presenter Ferrari said on Wednesday that he had given up on leaving the EU, telling LBC's listeners: "Just bloody stay and we'll move on to other things.''
Talk of cancelling Brexit from the most ardent of Brexiteers shows how much the mood has changed over the last three weeks, since the government's withdrawal agreement was rejected by the House of Commons for a third time; the PM's team began negotiations with Jeremy Corbyn's Labour Party over a new soft Brexit deal; and May signed off another Article 50 extension with the EU.
Most Brexiteer MPs, even many of the self-described "Spartans" who have continued to hold out against May's deal, accept that their preferred no-deal outcome is less likely than ever, and that developments they previously considered impossible are now in play.
"Two weeks ago revocation was completely out of the question and a second referendum was a fantasy. It is now clear that MPs would vote to revoke rather than allow no deal, and that the government is seriously considering a vote on a second referendum," the Tory MP told BuzzFeed News.
The compromise Article 50 extension to October 31 agreed by May and EU leaders this week darkened the mood on the Tory backbenches.
Prior to the European Council summit, Brexiteers were surprisingly upbeat about the prospect of a long extension to either December, or March next year.
A plan had been drawn up by senior Eurosceptics – with the knowledge and tacit support of cabinet ministers – to immediately declare May's position untenable if she agreed a nine or 12-month Brexit delay.
It would have represented the ultimate failure of her Brexit strategy, forced her resignation, brought about a Tory leadership contest and the likely election of a new Brexiteer PM, and allowed time for a general election fought on a manifesto of getting a better deal with Brussels while properly preparing for no-deal. Or so the theory went.
The October extension put paid to that. "It is the worst of both worlds," another Tory MP told BuzzFeed News. "Macron's short extension would have created a cliff-edge where we could have realistically left with no deal. A long extension would have meant a change of leader and a change of strategy. Instead we are stuck in the middle with her."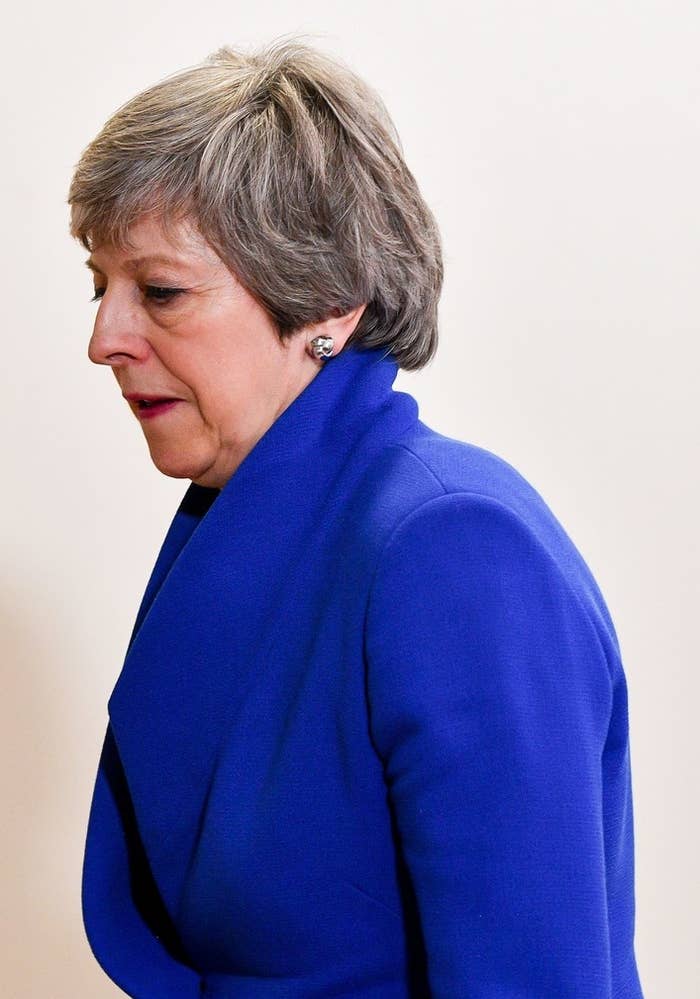 With May laughing off suggestions she should resign at the despatch box on Thursday, attention has turned to what the PM will do next, when MPs return from the Easter recess.
Whitehall sources say the government plans to hold a vote on the withdrawal agreement early next month.
Despite suspicions on both the Labour and Tory sides about May's motivations during the talks with Corbyn's team, the PM's allies insist her priority is to reach an agreement with the opposition that will secure a Commons majority.
They know this will likely entail the government formally adopting a customs union with a common external tariff, a policy that directly contradicts the Conservative manifesto and would spark full-blown civil war in the party.
Some in government and on the backbenches believe May's plan is to outline what a deal with Corbyn would look like, then allow Tory MPs one last chance to back her original deal.
"She could essentially give MPs a choice between her deal or a customs union or fighting the Euros and tearing the country apart," a Whitehall source said.
Several May supporters say she is still hopeful the UK can leave the EU next month, before it has to take part in the European elections.
A Number 10 insider told BuzzFeed News that the withdrawal agreement had to be passed before those elections "at any cost", suggesting the government would sign up to any deal that had a majority, and that May would not remain as PM if she failed to take the UK out of the EU by June 1.
One option for Downing Street is to publish the Withdrawal Agreement Bill, and then let MPs amend it to add a commitment to a permanent customs union. But the Bill is set to cause huge fresh controversy when it is tabled.
A parliamentary source said: "The people they have got back [to vote for the agreement] will go nuts at how the deal is implemented in law. The WAB is 100 clauses. Can you imagine automatically writing EU law into British law with no say getting through Parliament? There's a reason it hasn't been published, because it's dynamite."
The emerging view both inside and outside of government is that May has not much longer than six weeks left in Downing Street.
If some form of Brexit deal passes parliament by May 23, she is committed to stepping down soon after.
If it does not, following a likely humiliation at the local elections and ahead of a potential wipeout at the EU elections – at which Downing Street has repeatedly refused to say May will campaign – MPs and ministers will again move to oust her, if she does not go of her own accord. It is unclear how a new prime minister would find it easier to pass a withdrawal deal in the Commons.
Until that next crunch point, the Tory party is resigned to sounding off without a great deal of purpose.
There is considerable anger towards Graham Brady, the chairman of the 1922 Committee of backbenchers, who MPs say has failed to make good on past promises to tell the PM to resign when she had lost the confidence of the party. Some Brexiteers speculated this week that Brady, who was awarded a knighthood by May in 2017, had been bought off.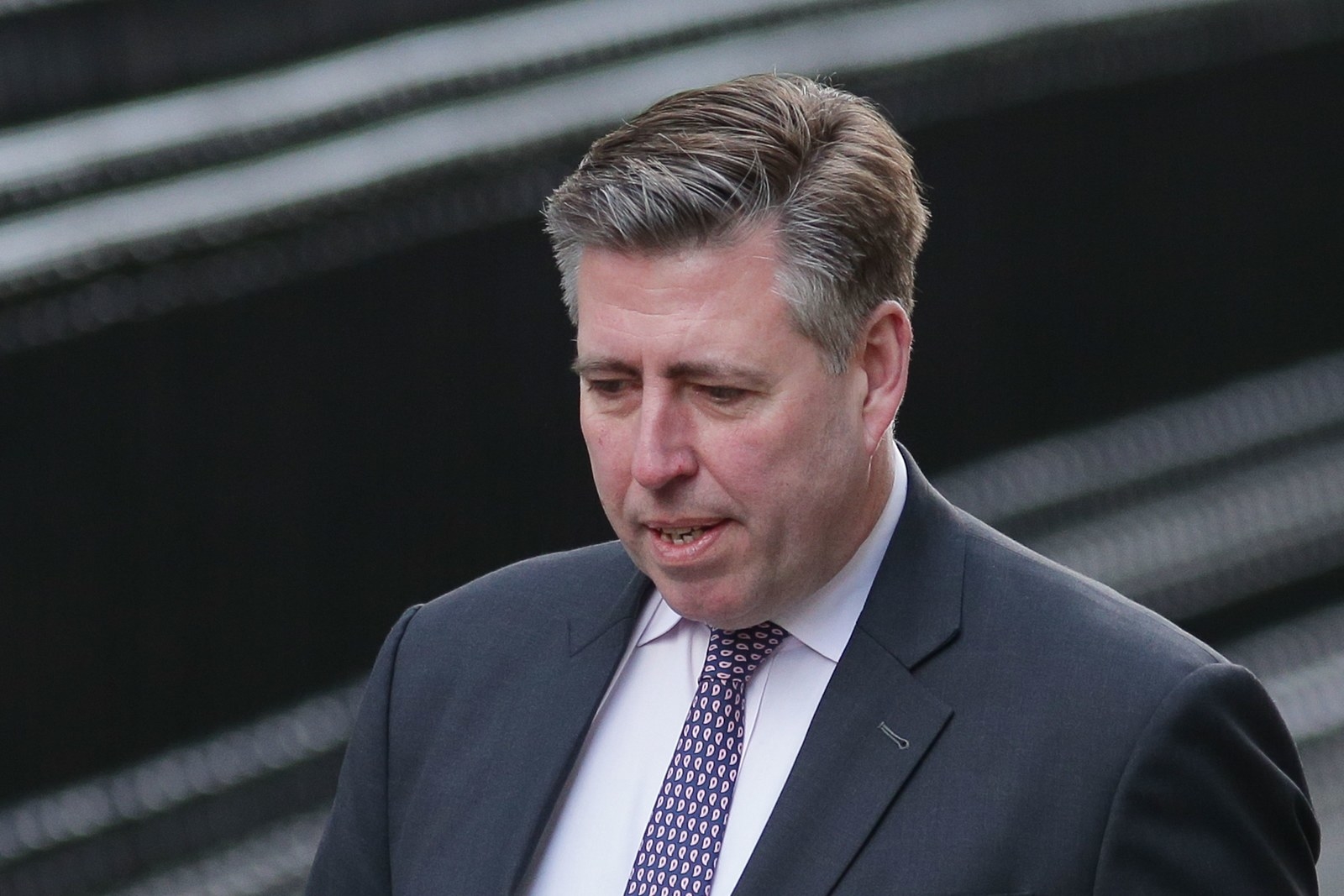 There is anger too on behalf of Conservative councillors – many of whom are husbands and wives of MPs – who are about to lose their jobs at the local elections next month.

May's decision to invite Corbyn in for talks to save her Brexit deal, while Tory candidates are knocking on doors reading CCHQ attack lines about the Labour leader being a threat to national security, has caused genuine fury.
The joke doing the rounds among MPs is that she is "Labour's first female prime minister".
And there is anger at what is perceived at May's ongoing dishonesty with Tory MPs and the general public. As a veteran Tory MP wrote in a long, cathartic text message to BuzzFeed News one evening this week:
"She told us she would not call an election. She called an election. She said no British prime minister could ever agree to a Northern Ireland-only backstop. She agreed to a Northern Ireland-only backstop.
"She told us no deal was better than a bad deal. She would rather do anything but no deal. She told us she had secured legally binding changes to the backstop. Her attorney general confirmed the legal risk was unchanged.
"She told us she would never join a customs union. She told Labour her deal is a customs union in all but name. She told us hundreds of times we would leave on March 29. She stopped us leaving on March 29.
"She told us she could was not prepared to delay Brexit beyond June 30. She agreed a delay to October. She said we could not hold European elections. She moved the day of poll order for the European elections.
"I am sorry to say it, but the simple truth is we cannot trust a word she says."