Labour Would Guarantee The Spy Cops Scandal Can Never Happen Again
Exclusive: Shadow home secretary Diane Abbott will announce that all undercover police operations would require a warrant from a judge.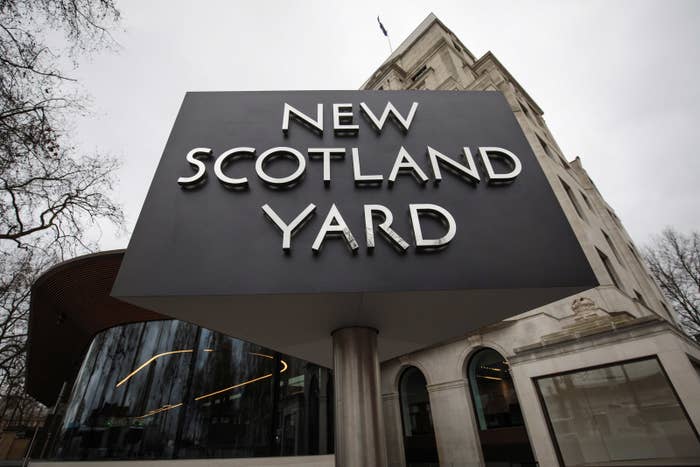 A Labour government would pass new measures to guarantee that the so-called "spy cops" scandal, which saw undercover officers deceive women activists into long-term sexual relationships, can never happen again, BuzzFeed News can reveal.

The plans, which will be announced by shadow home secretary Diane Abbott in her speech to the Labour party conference on Tuesday, include requiring all undercover police operations to obtain a warrant from a judge. Undercover officers would also face a time-limit on their investigations if Labour comes to power.
Abbott is expected to say today: "We know that in this country you generally need a warrant to enter someone's home or intercept their telephone calls. So we will insist on time-limited, judicial warrants for any undercover policing."
The new policy is a response to longstanding calls for new protections following revelations that undercover officers had formed intimate relationships with at least 20 women since the 1970s without disclosing their true identity. In some cases, the officers fathered children with the women.
Many of the women are still searching for answers and are suing the police. Last week, legal papers revealed that the managers of Mark Kennedy, an undercover officer who deceived environmental activist Kate Wilson into a long-term sexual relationship, knew about the relationship and allowed it to continue. Senior officers had previously claimed that the police spies were banned from having relationships in any circumstances.
This summer, the cosmetics company Lush launched a high-profile campaign to raise awareness of "the ongoing undercover policing scandal, where officers have infiltrated the lives, homes and beds of activists".

In another case, green campaigner Helen Steel moved in with a man she knew as John Barker, but was actually an undercover officer called John Dines.
In 2014, the Met paid £400,000 to a woman who had a child with undercover officer Bob Lambert. She said she felt "raped by the state".
In 2015, the Metropolitan police issued an unconditional apology to the women and a public inquiry was launched under retired judge Sir John Mitting to investigate operations conducted by police forces in England and Wales since 1968. But it will not report until 2023, and the government has yet to implement measures to prevent a repeat of the scandal.
In July, three of the women launched a legal action against home secretary Sajid Javid because they fear it will turn into a whitewash.
The law currently requires that interceptions of communications, such as phone calls or the contents of emails, must be signed off by home secretary or foreign secretary, while warrants to search suspects' properties must be signed by magistrates, except in emergencies.
But if police want to use an undercover police officer to infiltrate a suspect's activist or friendship circle, office or home, they currently face no external legal check.
Responding to BuzzFeed News' story, the National Police Chiefs' Council lead for undercover policing, chief constable Alan Pughsley said: "Undercover methods play a crucial role in the investigation of organised crime, terrorism and those involved in the abuse of vulnerable individuals. The deployments of undercover operatives can, and has, saved lives.
He added: "We fully accept that there have been some undercover operations, ethics and behaviour in the past which did not meet the standards we expect today. This activity is being considered by the Undercover Policing Inquiry chaired by Sir John Mitting. Further decisions on the scope of police powers and oversight are a matter for government and parliament."