It was the moment, according to one source present, that Theresa May lost her whips office, her best chance of passing her Brexit deal, and her ultimate authority as prime minister.

Having endured months of frustrations with Downing Street in the least envied job in Westminster, chief whip Julian Smith assembled his team of enforcers to sit down with the PM and deliver their honest advice.
Knowing the consequences of what they were about to do, before the meeting they agreed: "What happens in the whips office stays in the whips office." One whip told colleagues they felt like crying.
May began with a boilerplate speech imploring her team to do all they could to find a majority for her withdrawal agreement, telling them the country wanted to move on and get the deal over the line so she could focus on her domestic agenda. It was too much for Paul Maynard, one of her senior whips, who spoke first in response.
"I'm sorry, prime minister," he said. His voice cracking, Maynard, who has a reputation as one of the more courteous parliamentarians, told May: "I find this really difficult because I put a high price on loyalty. This is one of the hardest things I've ever had to do, but I'm going to have to say what I've got to say."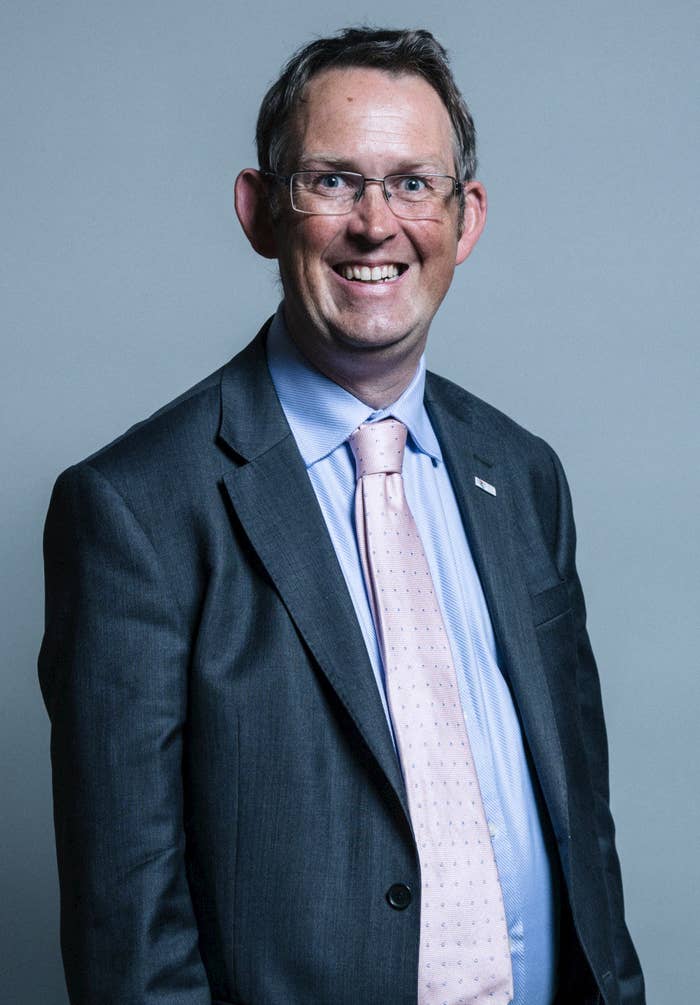 In what one colleague described as a highly emotional state, Maynard, who voted Leave, informed the PM in no uncertain terms that her Brexit strategy was doomed. She risked not only failing to deliver on the result of the referendum, but also destroying the Conservative party, Maynard said, according to two sources in the room.
"I think things are slipping away from us," he went on, explaining his verdict that they would not be able to find the numbers for her deal to pass unless she made a public commitment to stand down. The pledge to quit should be made in the Sunday newspapers ahead of the vote on her deal, Maynard said.
May sat motionless for a few seconds, "taken aback", according to a source, then replied: "Thank you for your honesty", before moving the conversation on. But in the course of the next 15 minutes, her other whips offered similar assessments of the situation.
One by one they told her that her deal would never get through unless Tory MPs received guarantees about the future leadership of the party. The message was clear from the custodians of her government: She had to go. "It was like the Murder on the Orient Express," a source said.
Yet May was unmoved, expressing her belief that her departure would not make any difference to the success of her deal. The despairing whips left the meeting convinced that she would not do the one thing they believed would help persuade Brexiteer rebels to switch.
The extraordinary showdown occurred, BuzzFeed News can reveal, as cabinet ministers openly plot this weekend to oust May as prime minister.
In phone calls and meetings over the last two days, several of May's most senior ministers discussed jointly telling her she has to resign if she cannot get her Brexit deal through the Commons next week. One cabinet minister told colleagues the PM has "days" left in Number 10.
The ministers said they cannot stay in the government if either a long extension to Article 50 or a softer Brexit becomes UK policy over the next two weeks, and indicated they would seek to bring May down if such a scenario became reality.
These ministers are said to include Remain voters who now back Brexit including Gavin Williamson, Jeremy Hunt, Liz Truss, and Sajid Javid, as well as Leave voters including Andrea Leadsom. "Theresa would be facing a large-scale walkout the likes of which have never been seen before," a source familiar with the discussions between the ministers said.
As May faces explicit threats to her premiership from either side of her bitterly divided cabinet, other ministers led by Amber Rudd, Greg Clark, and David Gauke demanded free votes on alternative plans for a softer Brexit next week. They are also prepared to attempt to end May's premiership if she takes the country towards a no-deal Brexit.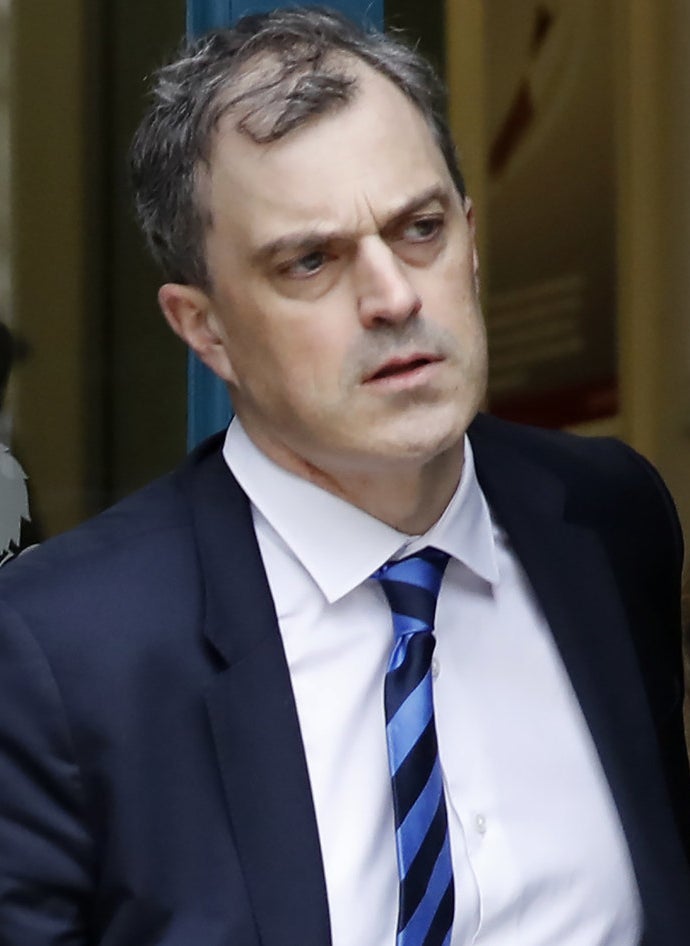 Patience with the PM ran out as her allies warned MPs that the consequence of the withdrawal agreement failing to pass would be either no-deal or a general election.
One close May ally told MPs that they believed she would rather pursue no-deal than a long extension or a soft Brexit deal that involved continuing free movement. But briefings to that effect by Downing Street to the Financial Times and the Guardian raised suspicions among Brexiteers, who said they believed the no-deal speculation was being deliberately stoked to Remain-supporting newspapers to scare Labour backbenchers into swinging behind the deal.
Though in yet another sign of the deepening divisions within Number 10, other allies of the PM claimed May would call a general election if her deal does not go through. One Downing Street insider said that if Parliament imposes a softer Brexit on the UK, she would not feel able to deliver it and would attempt to go to the country.
The source said that May's statement on Wednesday evening blaming Parliament for the impasse showed she was preparing for an election. "That was not a speech to win over MPs," they said.
Ministers and Tory MPs insisted they would block any election attempt in which May was leading the party. But a Number 10 aide told colleagues that the government would not need to pass a statutory instrument in the Commons to change the Brexit date, as it was a matter of international rather than domestic law.
The splits in May's top team worsened throughout her most humiliating week yet. By Friday, her de facto deputy David Lidington and business secretary Greg Clark were being accused of trying to "bounce" the PM into calling a series of indicative votes on softer Brexit alternatives next week. Their case that May could get ahead of attempts by Parliament to seize control of the Brexit process on Monday was said to have the backing of her chief of staff Gavin Barwell.
Other senior Downing Street aides and cabinet ministers expressed fury at the idea, warning it risked Tory party mutiny. "Parliament is going to force us to hold indicative votes anyway. This is Remainers trying to bind us into a softer Brexit," one May ally said. Yvette Cooper told friends she is confident her amendment instructing the government to take into account the result of indicative votes will pass.
Earlier in the week, May made a dramatic U-turn on the length of the Article 50 extension. In a phone call on Sunday, the PM told one senior Tory backbencher that she would be seeking "the longest possible extension", the MP said. But after the plan for long delay was rejected by a majority at cabinet on Tuesday, May instead sought a short extension from the EU.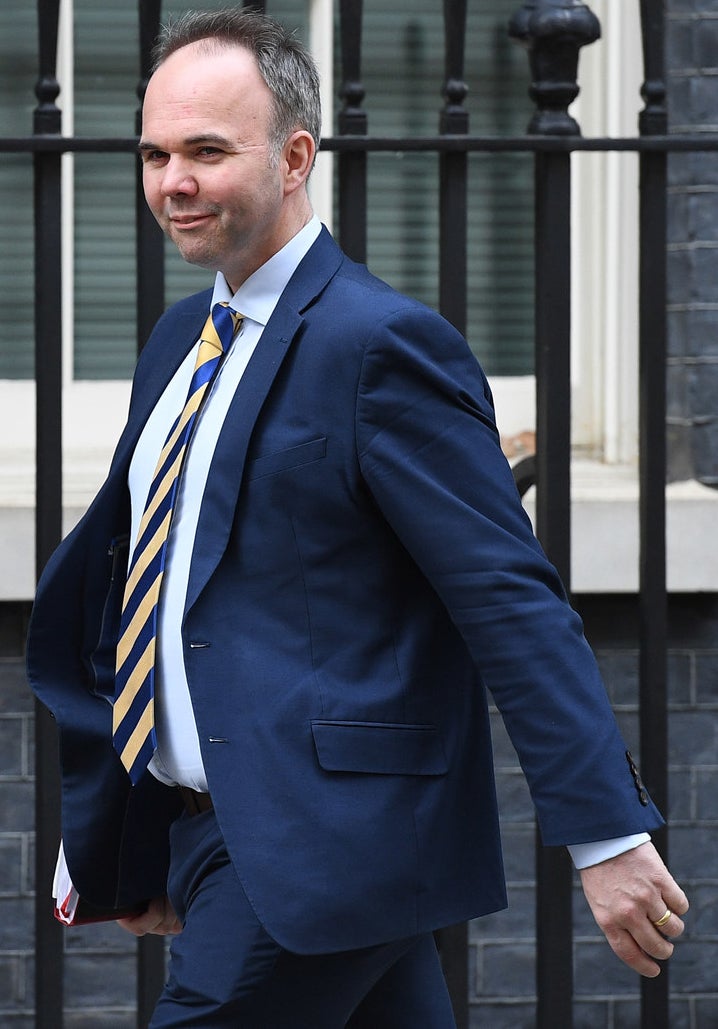 And an offer designed by Barwell to neutralise rebel MPs' demands for May to quit also provoked cabinet fury. The Downing Street chief of staff told the PM she could remain in office after getting her deal through with a promise to put Conservative MPs in charge of the future relationship stage of the Brexit negotiations.
The plan was for May to stay in place but for the Tory party to hold internal talks about what type of Brexit it wanted, setting government policy under a new "independent" department free from Number 10 control. One source briefed on the plan suggested Michael Gove could be made the new Brexit secretary in the summer to take charge.
But the proposal was swiftly rejected by MPs and ministers, who said that May could not be the prime minister during the next stage of the negotiations.
So far, despite the clamour from within cabinet, her own whips office, Tory backbenchers, and even some of her own closest allies, the PM has given no indication she is willing to go. One of the many MPs who had a face-to-face meeting with May this week described their own attempt to convince her to set a departure date: "She just went silent and her eyes glazed over."