Here's The Full Story Of The Most Calamitous Week In Brexit Yet
In which Britain slips in a dog turd and then falls down a flight of stairs towards the finish line.
You know those horror films where you spend the whole thing wondering how the main character's going to get away from a murderer, and you think they've done it, and then in the final frame of the film you realise the killer's in the back seat of their car?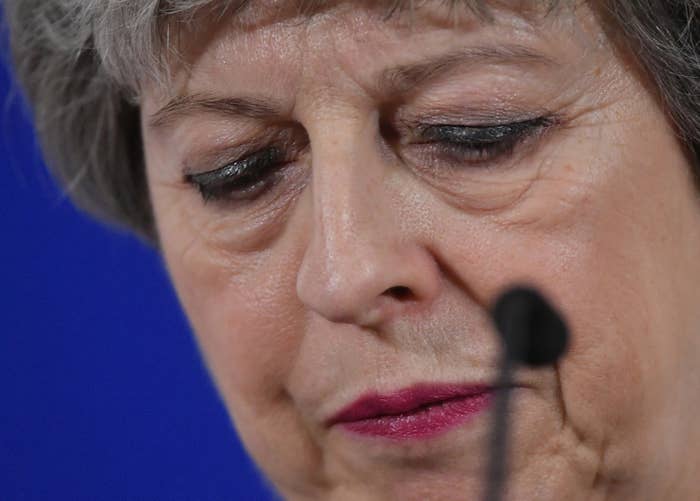 Welcome to Brexit: Endgame.
At the start of the week, everything was going to plan.
Britain was set to have another round of interminable debates about Brexit, a third "Meaningful Vote" (at what point does that phrase lose all sense of, well, meaning?) on May's deal, and maybe another one after that. The hope was that enough people holding out against the deal would lose their nerve and we could celebrate finding a solution that made literally no one happy and was therefore a resounding success.
And then, all of a sudden, shit got crazy. Because of this man. He is John Bercow, and he is the Speaker of the House of Commons. He is nominally impartial (more on this later). He has a lot of different jobs, but one of them is upholding parliamentary rules.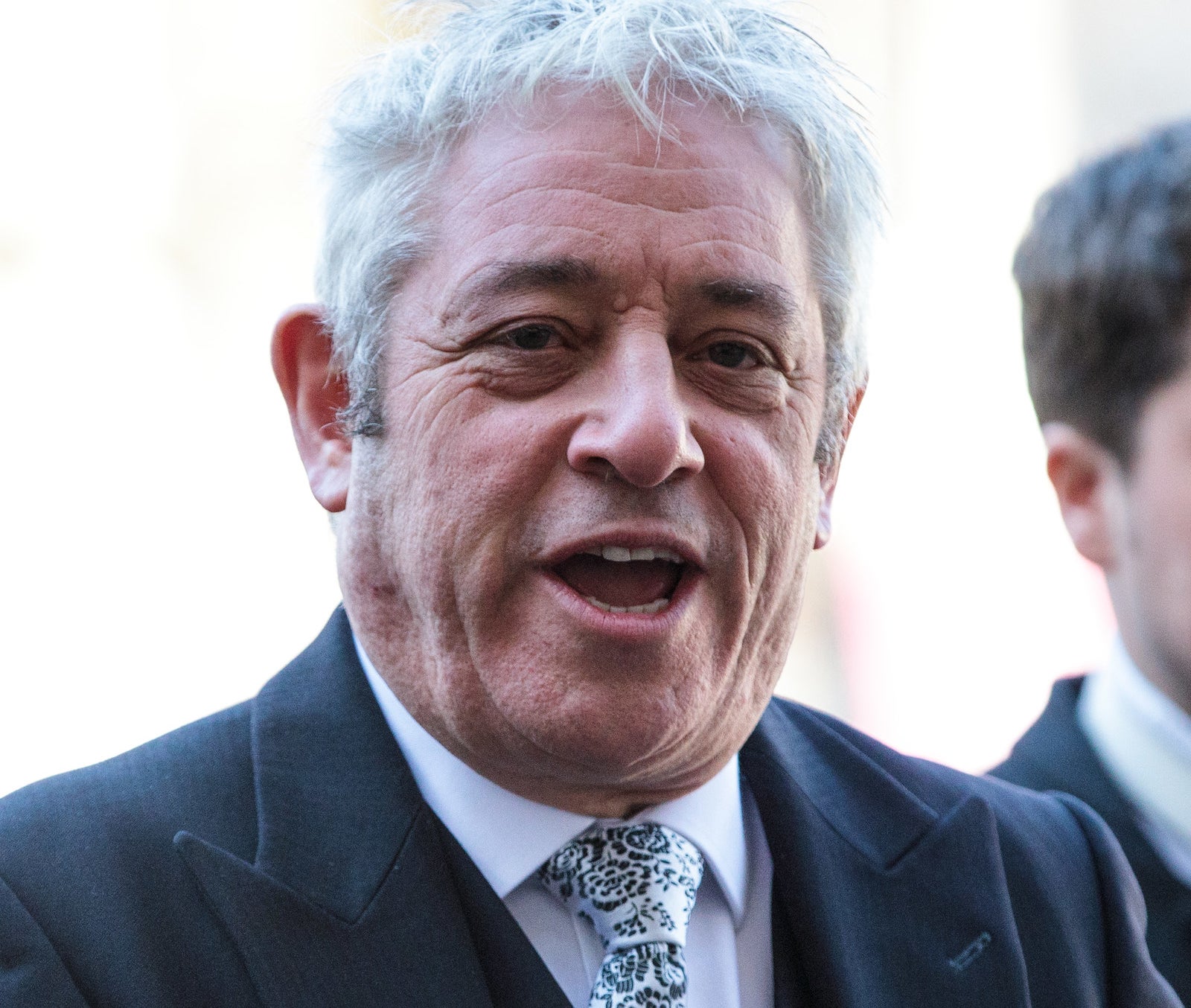 On Monday, Bercow, much to everyone's surprise, told Theresa May that her deal couldn't be brought back for another vote without substantial changes.
I say "everyone's surprise". There had in fact been murmurings that this could happen for some time.
But the thing was, Bercow was citing a rule that dates back to 1604 from Erskine May, the guide to parliamentary procedure, in order to block the vote.
Which is kind of officious.
And so MPs got really mad.
In large part this was nothing to do with their view on this particular application of the rules, and everything to do with their general view of John Bercow.
He's a Remainer, and there's a view that some precedents matter more than others where he's concerned. For instance, many Leave-supporting MPs felt he broke protocol himself when he allowed a pro-Remain MP to put down an amendment on a bill the government had been told could not be amended.
On top of this — how can I put this politely? John Bercow is kind of perceived as being heavily invested in...John Bercow?
Yeah, so he really gets under a lot of MPs' skin.
And so the most quintessentially Brexit thing came to pass: MPs spent a day raging about being denied a chance to vote on a bill most of them don't support, due to the correct application of the rules.
Which was a great use of everyone's time, but it also left us in a bind.
With time running out, far from taking back control (©), we now had to politely ask the EU if we could possibly delay Brexit, which, given some of the rhetoric flying around previously, was, well...
...not good.
It also made things extremely complicated, because not only was there a question over whether Bercow would allow the deal to be voted on again, there was a question over whether the EU felt we had a credible enough reason to allow us a delay.
Honestly the possibility for amusing outcomes here was endless.
Anyway, first we had to send the EU a letter setting out how big an extension was needed. Great excitement among the political lobby as the EU appeared not to have received it. But finally it was announced they had. Hooray!
Now all that was needed was for Theresa May to give a statement to the general public before she went over to Brussels to commence begging/setting out her terms (pls delete according to your stance on Brexit).
We're quite used to these speeches by now.
And true to form, she gave a statement blaming MPs for the mess, and taking none of the responsibility for her own handling of the issue. It was seen by many of the very people she was trying to win over as dangerous, disingenuous, and borderline hysterical.
So that went well.
You may remember there's an opposition party in Britain, in which case well done. Jeremy Corbyn's contribution to the crisis was to storm out of cross-party talks going on at around the same time.
Some people say he was right to do this because the talks were a sham. But given we're really in proper crisis territory now, you might be forgiven for hoping he'd at least give it a go.
May arrived in Brussels, and tweeted a calming video, which I for one was delighted to engage with.
Anyway, it did indeed go brilliantly. At least from the EU's point of view. The end result was this: Article 50 can be extended until May 22, but only if MPs approve the deal. If they don't, the UK has until April 12 to come up with a new plan or it crashes out without a deal.
So not only do we still have no idea what's going to happen, the Easter Holidays are ruined.
Still, what's the worst that could happen?