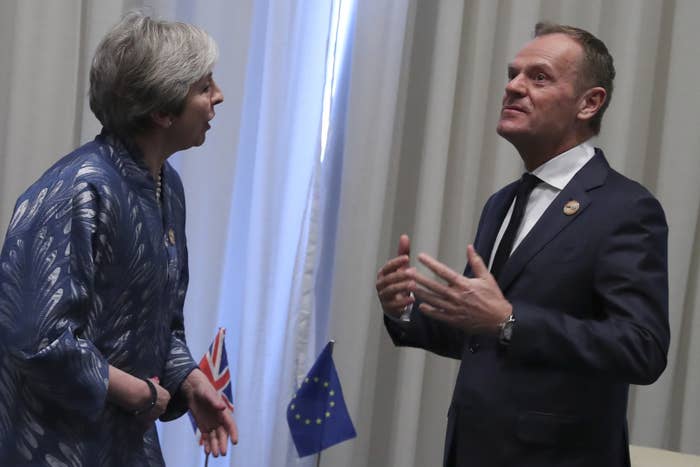 Donald Tusk, the president of the EU Council, has dramatically raised the Brexit stakes by telling Britain that a short extension to the Article 50 withdrawal process would only be possible if Theresa May's Brexit deal is approved by MPs next week.
His statement came after May published a letter requesting an extension to Article 50 to the end of June. She twice told the Commons that she would not support a second delay, leading to intense speculation that she would quit rather than seek a longer extension.
In his statement, Tusk said he believed "a short extension will be possible but to be conditional on a positive vote on the Withdrawal Agreement in the House of Commons". He added: "A question remains open as to the duration of such an extension."
He said he "would not hesitate to invite the members of the EU Council for a meeting to Brussels next week" if there were a "need" — but added that he didn't "foresee" the meeting happening.
Tusk did not discuss would happen if May's deal was rejected for a third time, nor did he mention any possibility of a longer extension if that should happen.
Some UK commentators interpreted this as the EU leaving the door open to a longer extension should MPs reject the deal again rather than seeing the UK crash out without a deal next Friday.
But an EU source told BuzzFeed News: "Our reading of PM May is that a long extension is excluded in any scenario because it would be the end of her government. So only a short extension is on the table. Impossible to say if that situation could change in a negative vote scenario.

"But this may be the final and ultimate high risk strategy of PM May. A very real risk that it will lead to no-deal. But we will do what we can to avoid it but might not be enough."
Asked by BuzzFeed News what would happen if MPs voted down the deal again, a senior EU27 government official replied: "Then no deal."
European Commission president Jean-Claude Juncker warned May in a phone call that took place on Wednesday against putting a date beyond the May EU elections in her extension request. Instead, May requested an extension until June 30.

May's implicit warning that she would rather resign as prime minister than countenance a Brexit delay beyond that date was treated with scepticism by Conservative MPs, who said she was attempting to blackmail them into voting for her deal.

"As prime minister I'm not prepared to accept any delay beyond June 30," she said.

But speaking to journalists after prime minister's questions, her official spokesperson refused four times to say whether she would quit if the UK was faced with a long delay beyond June.
The spokesperson would only say: "You should infer from those words the strength of the PM's resolve and the extent of her determination to deliver this for people."
Tory MPs treated May's words with suspicion. Following meetings with the PM on Wednesday, Brexiteer MPs told BuzzFeed News that her letter to Tusk did not categorically rule out a second delay, and that they feared today's events were part of a wider strategy by Downing Street to force Parliament into a choice between her deal and either no deal or a long extension.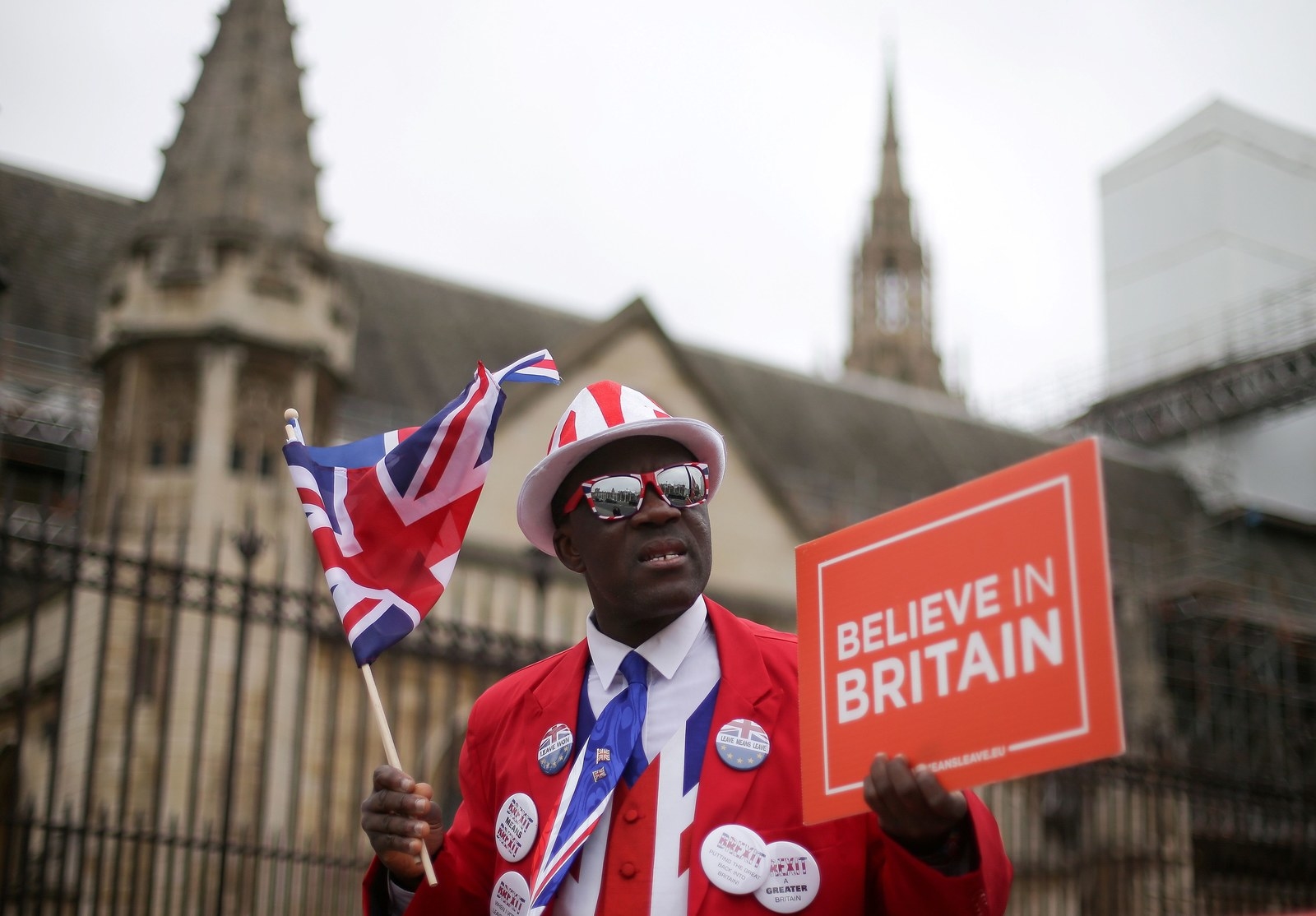 One senior Leave supporter said they suspected that if May's deal hadn't gone through by the end of June, both Parliament and the EU would seek a long extension to at least the end of 2019.
May could then tell Brexiteers and Labour MPs in Leave-voting areas that they faced a stark choice between her deal and a lengthy delay to Brexit, during which the referendum result could be reversed.
"It will be the Olly Robbins gambit all over again," one MP said, referring to May's Brexit negotiator being overheard in a Brussels bar last month that the PM has "Got to make them believe ... if they don't vote for the deal then the extension is a long one."
The EU also did not respond positively to May's announcement. A leaked European Commission memo seen by BuzzFeed News said that the EU27 faces a binary choice between either a short extension until May 23 or long extension until at least the end of 2019.
"Any other option (as for example an extension until 30 June 2019) would entail serious legal and political risks for the European Union and would import some of the current uncertainties in the United Kingdom into the EU27. Any other scenario would also have direct legal and practical consequences for the election of Members to the European Parliament in 14 of our Member States," the memo said.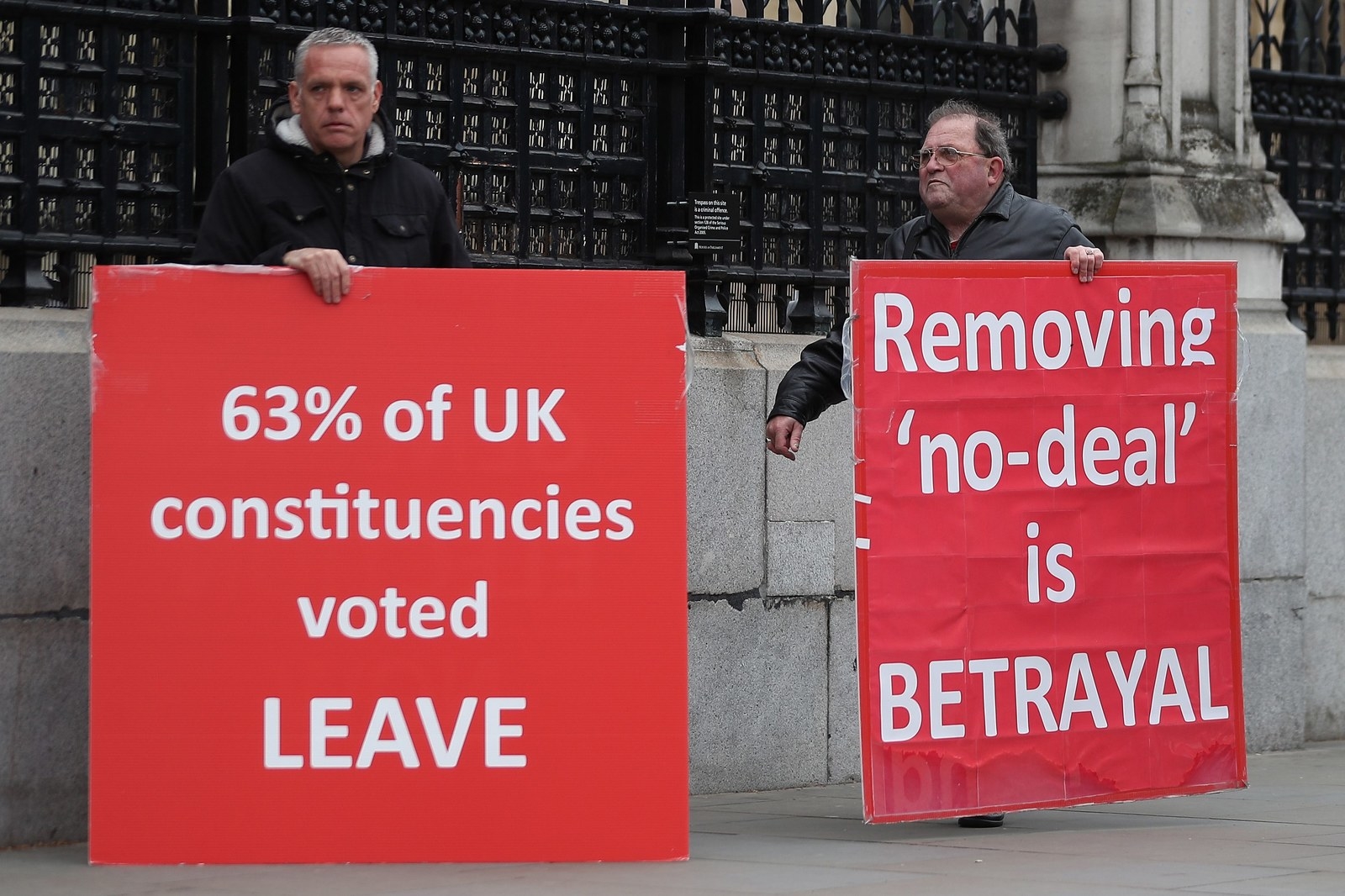 The memo said the EU27 should envisage a single extension, not multiple extensions, and that the extra time cannot be used to renegotiate the withdrawal agreement.
The document concludes stating that the additional time is to help solve the internal ratification problems within the UK, if needed with additional text added to the political declaration provided this helps to ensure cross-party support in the UK.
If either Parliament or the EU declined a second extension, May could pose MPs with a choice between her deal or leaving with no deal, and hope that a majority then finally swings behind her.
Another Brexiteer MP summed up the feeling of distrust towards the PM: "She also told us she wouldn't call an election, that no deal was better than a bad deal, and that we'd be leaving on March 29."
BuzzFeed News is told that several Conservative MPs sent text messages to Graham Brady, the chair of the 1922 Committee of Tory backbenchers, urging her to say she would stand down as prime minister. Tory MPs want May to appear in front of the Committee to answer questions about the Brexit delay tonight.
Remain-voting Tories expressed fury at the request for a short extension, claiming May had buckled to the demands of hard Brexiteers and had increased the chances of a no-deal Brexit.