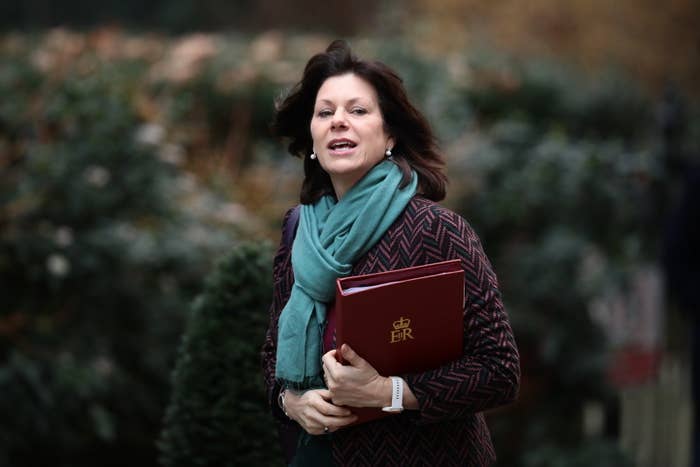 A senior minister has launched a scathing diatribe against some backbench Conservative MPs, accusing them of being "zealots" who talk "bollocks" and will force the party to retreat into opposition after the next election.
Energy minister Claire Perry, who attends cabinet, made the comments in a WhatsApp group of women Tory MPs in response to backbencher Christopher Chope blocking the FGM bill on Friday.
Chope has previously opposed legislation that would have pardoned codebreaker Alan Turing, and another bill to make upskirting a criminal offence.
In messages leaked to BuzzFeed News, Perry wrote that Chope and his veteran Brexiteer colleagues Peter Bone and Bernard Jenkin "don't give a toss", adding: "They are not politicians they are zealots for whom winning an argument beats winning an election". Turning the conversation to Brexit, Perry said: "It's the same with the backstop".
She ended her first message with a cheery "Have a jolly day ladies!"

The minister also asked the group: "Is anyone else bored to sobs with fighting this posse of old buffers who have achieved their dream of taking over the party again?", before warning that the Tories would lose the next election and become an opposition party "of the white shires and shores".

She wrote: "Here's my prediction: mass exodus of Tory talent at the next election just like the last (both voluntary and involuntary) so we can retreat to being an oppo party of the white shires and Shores and we can talk to each other all day long about utter bollocks!
"Oh and those Bally Europeans! A plague on them too! We showed them! Hilarious if it were not so tragic. I'm off to try and help win a by election. Talking to real people not these antediluvian old sods. Have a jolly day ladies!"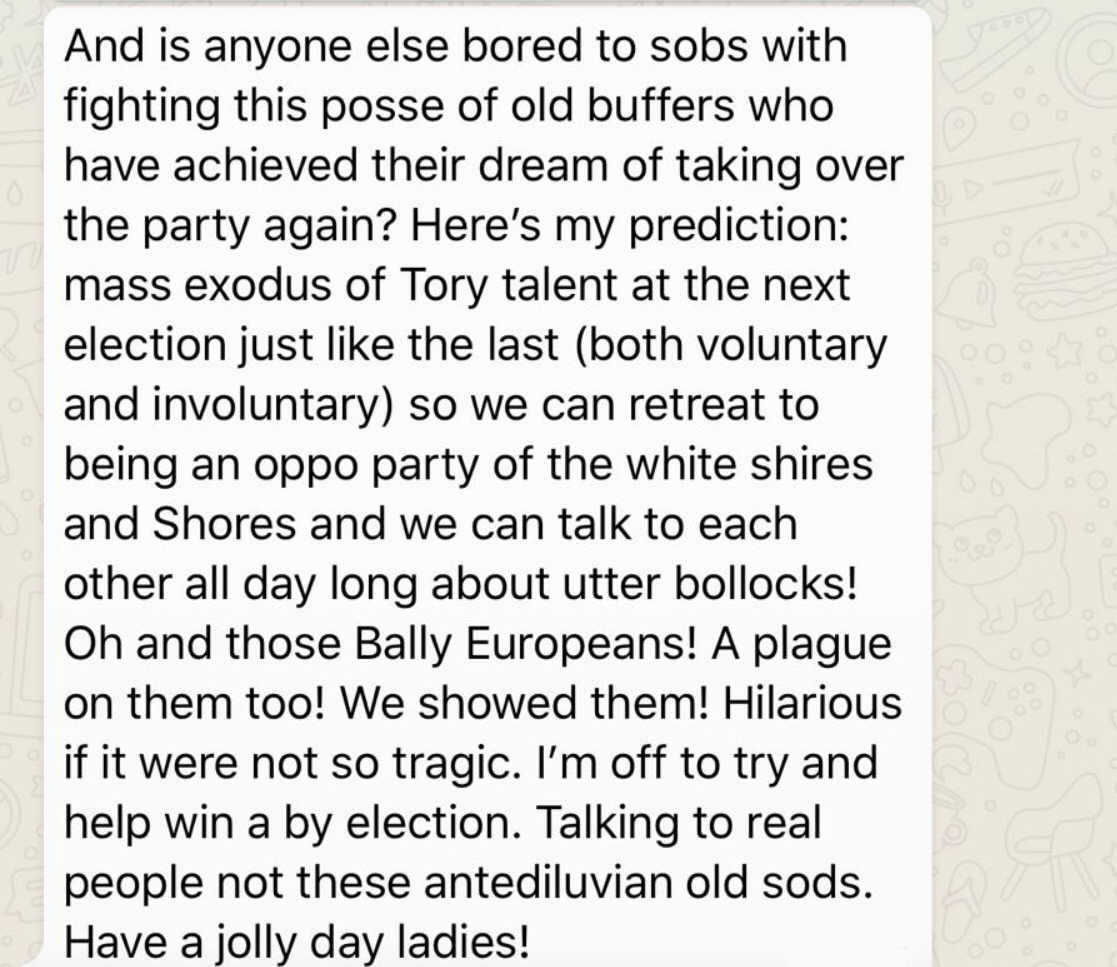 Asked by one colleague about the Brexit negotiations, Perry replied that prime minister Theresa May was "killing herself" to deliver a deal while a "bunch of old white men no doubt are enjoying their morning coffee served to them by their long suffering wives".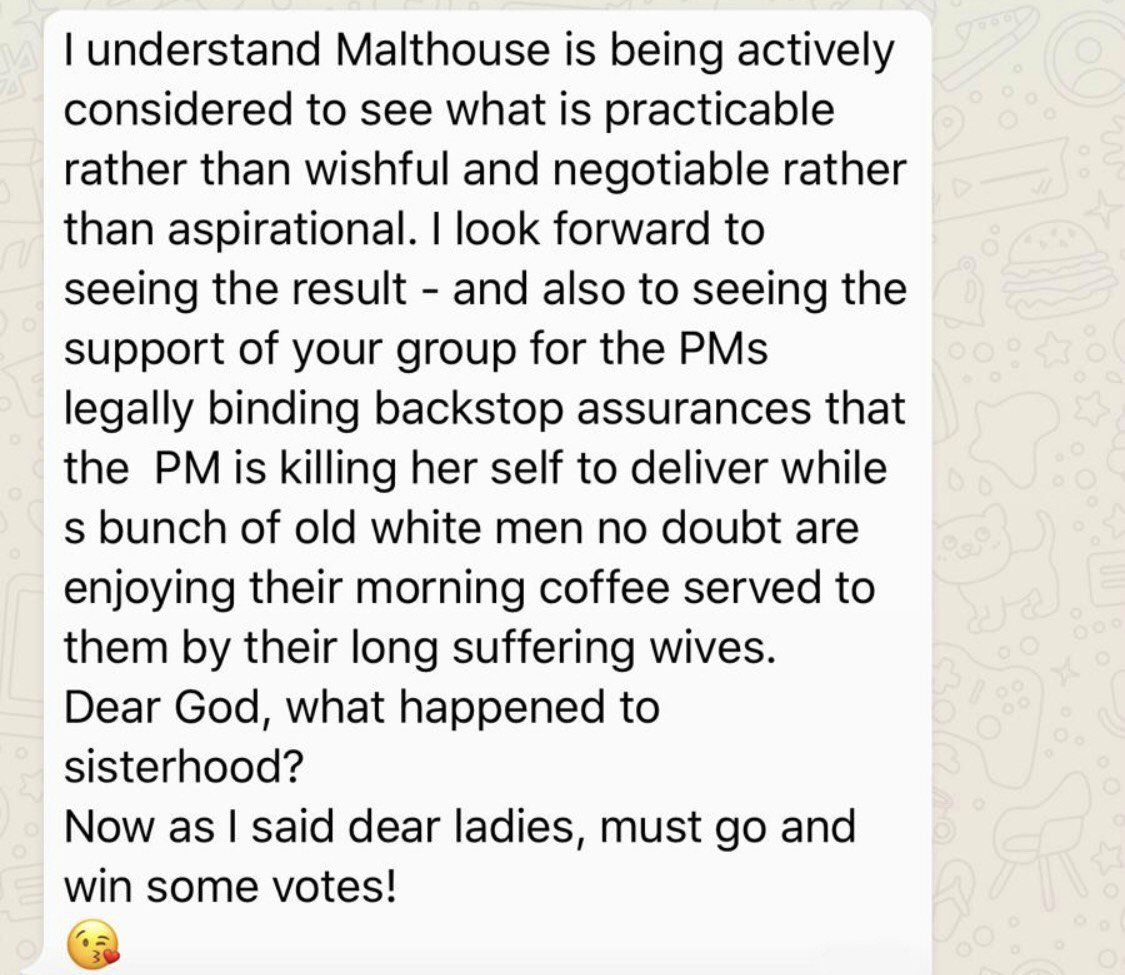 Update: Following publication of this story, Claire Perry sent BuzzFeed News the following comment: "As you know I never comment on leaks to the media and I think it's a good time to stick to that rule.

But I will say that I have spoken to 3 different associations and two business groups in the past 36 hours and the overwhelming view is that we should back the PM, deliver the deal and avoid a disastrous no deal Brexit that a number of people on the hard right of my party appear to crave."