A Tory MP Has Blocked A Government-Backed Move To Make Upskirting A Criminal Offence
There were cries of "shame!" in the House of Commons when Christopher Chope objected to the new bill.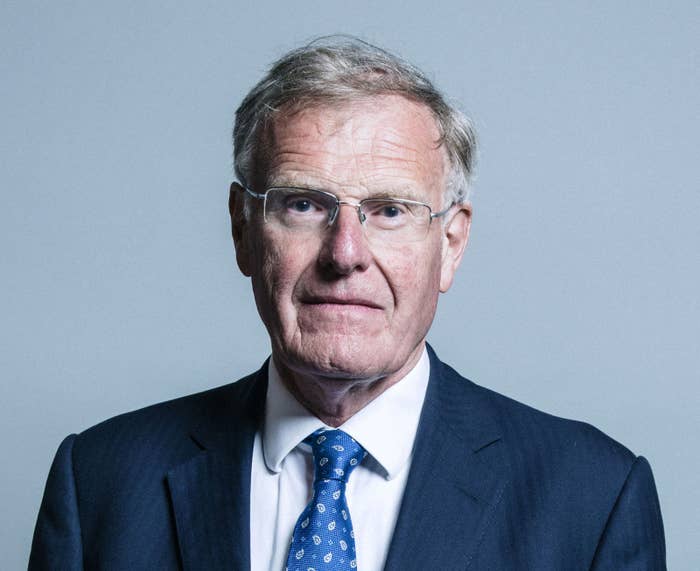 A veteran Tory MP has blocked a government-backed move to make upskirting a specific criminal offence – sparking cries of "shame!" from fellow MPs.
Sir Christopher Chope shouted "object" as the title of the Voyeurism (Offences) Bill was read out in the House of Commons chamber on Friday.
Even though the bill had government support, the move effectively means it goes to the back of the queue and is unlikely to be debated in the coming weeks due to a lack of parliamentary time.
The private members' bill, spearheaded by Liberal Democrat MP Wera Hobhouse, would make it illegal for offenders to take a photo under a person's clothing without their consent.
Campaigners were expecting the bill to easily be given a second reading before it could move onto its committee stage, third reading, and then onto the Lords.
But any MP is free to shout "object" and halt the progress of an upcoming bill when the titles are read out by the clerk after Friday's session.
Home Office minister Victoria Atkins and Tory MP Will Quince were among those who cried "shame!" at Chope's objection.
There was no time to debate the bill on Friday – not least because Tory MP Philip Davies had made a two and a half hour speech on a Labour MP's bill which seeks to reform mental health units.
Although on paper the upskirting bill is now set to return to the Commons on 6 July, in practice it is very unlikely to be debated due to a number of other bills being heard on the same day.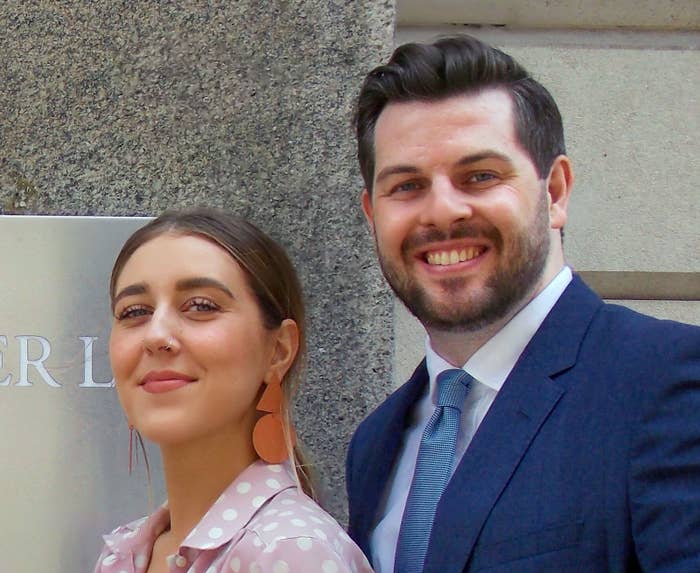 Upskirting victim Gina Martin, who has long campaigned for the law change, said she was "extremely upset and disappointed" by Chope's decision.

"I remain positive, though," she said. "We knew this was a risk – but I now stand with powerful, passionate women and men behind me, and I am confident that [minister] Lucy Frazer is committed to – and will – close this gap in the law.

"Ryan [Whelan, her lawyer], Wera, and I will be meeting with Lucy shortly to discuss how we move forward together. Ryan and I have just spoken with Sir Christopher and he has agreed to meet with the two of us to discuss the bill.
"I'm positive and hopeful that he will become a supporter."
Hobhouse said: "Upskirting is a depraved violation of privacy. It is outrageous that a single member of parliament has today been able to derail a much needed and universally supported change in the law.

"This change would have protected women and girls across England and Wales and given the police the tools to bring the perpetrators to justice. This is too important to allow people like Christopher Chope to obstruct progress on this vital issue."
Bob Neill, the Conservative chair of the justice select committee, later wrote to the prime minister to demand that the government find time to debate the bill – which he said would send "a clear message that upskirting will not be tolerated".
He said it was "disappointing that arcane parliamentary procedure has today delayed the progress of the bill".
A government spokesperson said upskirting was "a hideous invasion of privacy which leaves victims feeling degraded and distressed".

"It cannot be tolerated, so it is absolutely right that the government supports this bill to make upskirting a specific offence," they said.
"Whilst we are disappointed this bill did not pass second reading today, we look forward to supporting these measures through the House at the earliest possible opportunity."
Chope is no stranger to blocking private members' bills which have cross-party support. In December 2013, he was criticised for objecting to the second reading of the Alan Turing (Statutory Pardon) Bill.
He is also a fan of making lengthy speeches during particular bills so that they run out of time – a technique known as filibustering. In 2014 he did this during a Liberal Democrat bill aimed at making "revenge evictions" an offence.
And in 2015 he did the same during a Labour MP's bill to introduce free hospital car parking for carers, aided by fellow Tory MPs Philip Davies and David Nuttall.
UPDATE
In an interview with his local newspaper, Chope said he is bruised by the allegation that he is a "pervert" and that he does in fact support the upskirting ban, just not the manner in which Friday's bill was introduced, without any debate.