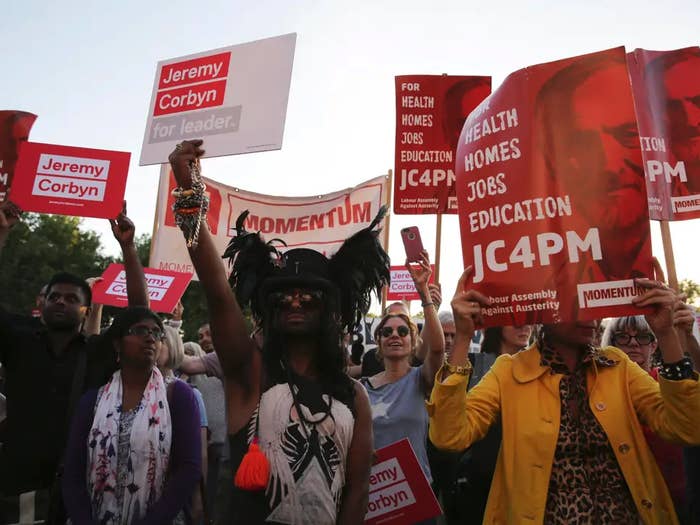 Second referendum campaigners and the pro-Jeremy Corbyn campaign group Momentum have drawn up a watchlist of Labour MPs who they fear could back Theresa May's Brexit deal.

The vast majority of Labour MPs are expected to oppose the government's withdrawal agreement at the crucial "meaningful vote" taking place next Tuesday. But a list seen by BuzzFeed News reveals the names of 20 potential waverers who Labour organisers have classed as "doubtful" ahead of the vote. May will need the votes of Labour rebels if she is to avoid defeat.
The list of names has been circulated among leading campaigners for a public vote on the Brexit deal. Several of the 20 names were identified by Momentum, the Labour-supporting activist group, which has been lobbying the party's MPs to vote down the deal. A pro-second referendum source said Momentum contributed its names in the last two weeks.
The MPs are likely to come under heavy pressure over the next few days from "people's vote" and Momentum activists to oppose the deal. Momentum has used its social media accounts to secure over 36,000 signatures for a petition asking Labour MPs to vote against, and more than 3,000 emails have already been sent to Labour MPs using a template on the group's website.
Most of the MPs on the list represent seats in Leave-voting areas, leading to concerns among senior Remain campaigners that they may be swayed by constituents to back May's deal rather than go for a second referendum or a Norway-style Brexit with continuing freedom of movement.
These MPs include Ian Austin, Caroline Flint, John Mann, Gareth Snell, Ruth Smeeth, Kevan Jones, and Grahame Morris. Austin and Flint have indicated they could vote with the government. Snell, Smeeth, Jones and Morris have said they will vote against. Mann told BuzzFeed News the inclusion of his name on any list was "guesswork". On Sunday he tweeted that his constituents were increasingly asking him to back the deal.
Momentum's additions include Judith Cummins, Mike Hill, Paula Sherriff, Jon Cruddas, Jim McMahon, Steph Peacock. Also on the list are Nick Smith and Sarah Champion, who have said they will oppose the government. These names appeared on the document seen by BuzzFeed News accompanied by a note saying "Momentum list".
A senior Momentum source confirmed to BuzzFeed News that it did produce a list of MPs the group was worried about a few weeks ago, based on its internal assessments, conversations in Westminster, and reports from its activists in the MPs' constituencies.
The source said they expected almost all of the MPs on the list to vote against the deal next week, adding that the key question was what they do afterwards, especially in the event of a second Commons vote. They said they were confident Momentum's activists would be able to convince the MPs on the list to vote with Labour.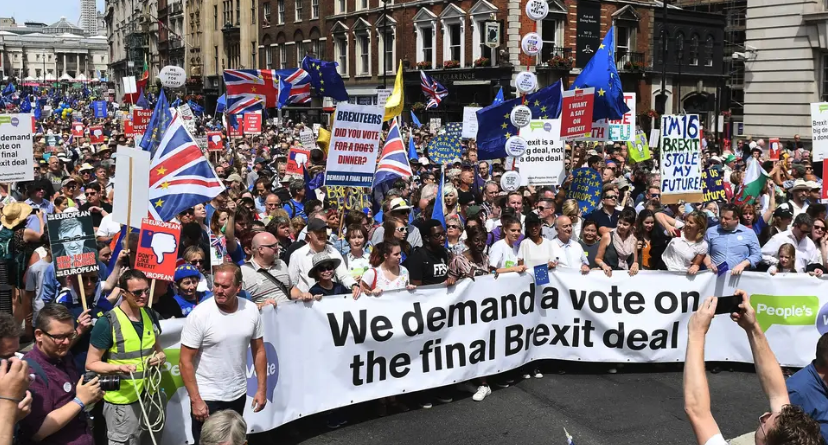 Other possible flip-floppers highlighted by second referendum campaigners are listed as being "against EEA," meaning they oppose a softer Brexit deal that keeps the UK inside the single market.

These include Kevin Barron, John Spellar, Laura Smith, and Jim Fitzpatrick. A source close to Barron confirmed he is still undecided.
Veteran Eurosceptic Ronnie Campbell is on the list as a Brexiteer. On Tuesday he broke rank from his Labour colleagues to vote with the government against Dominic Grieve's amendment to give parliament a greater role in the aftermath of the meaningful vote.
Given the level of Conservative opposition to the government's withdrawal agreement — by BuzzFeed News' count, 101 Tory MPs have so far indicated they won't back the deal — Downing Street has held meetings with opposition backbenchers and hoped to convince around 20 Labour MPs to vote with the government.
Momentum has previously called for the deselection of Labour MPs who vote with the Tories on key Brexit legislation. In June, the group's national organiser Laura Parker said "there is no room" in the party for MPs who "side with the reactionary Tory establishment".
Labour sources are bullish that only "a small handful" of their MPs will vote with the government on Tuesday, but noted that number could rise if there is a second vote.
Here is the list in full:
Jon Cruddas

Nick Smith

Sarah Champion

Judith Cummins

Jim McMahon

Paula Sherriff

Mike Hill

Steph Peacock

Gareth Snell

Ruth Smeeth

Caroline Flint

John Mann

Kevan Jones

Ian Austin

Kevin Barron

Ronnie Campbell

John Spellar

Jim Fitzpatrick

Grahame Morris

Laura Smith