Theresa May Is So Dependent On Two Key Advisers They Had To Rejoin Government After The Terror Attacks
BuzzFeed News has learned that Nick Timothy and Fiona Hill "temporarily rejoined" the government in the wake of the Manchester and London Bridge attacks. But critics say the PM's reliance on them is damaging her campaign – and her chances of success in government.
by
,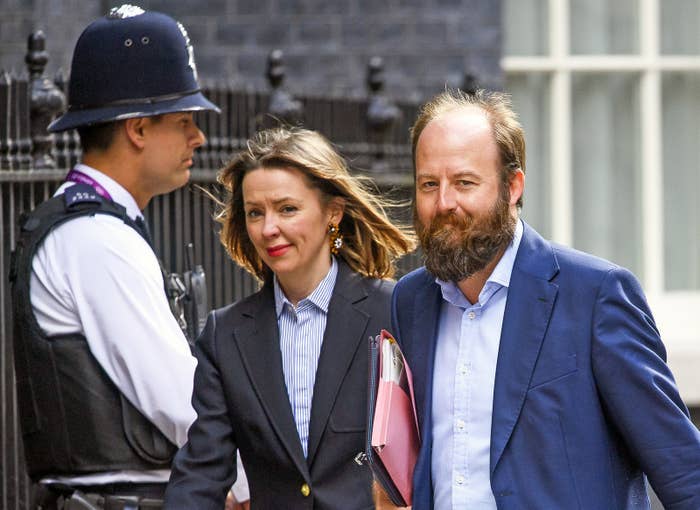 Theresa May's two most trusted aides quit the Conservative party's general election campaign twice in the past three weeks so they could accompany the prime minister to emergency meetings after the terrorist attacks in Manchester and London, underlining the extraordinary degree to which May has come to depend on them.

Fiona Hill and Nick Timothy stepped down as May's co-chiefs of staff in Number 10 Downing Street in April to play central roles in the Tory campaign, in line with rules restricting officials' involvement in elections.

But BuzzFeed News has learned that, at May's insistence, they were allowed to "temporarily rejoin" the government in the hours after the attack on Manchester and again after the London Bridge attack on Saturday, so they could attend secret intelligence briefings and meetings of the Cobra emergency committee.

Ministers, senior officials, police, and security chiefs were already on hand to advise the prime minister on the government's response to the attacks, but May wanted her most trusted aides, who have loyally served her since she was home secretary, with her. So they were quietly put back on the government staff. The temporary workaround was cleared by Sue Gray, the powerful Cabinet Office official who acts as the guardian of ethics in Whitehall, because of the extraordinary circumstances.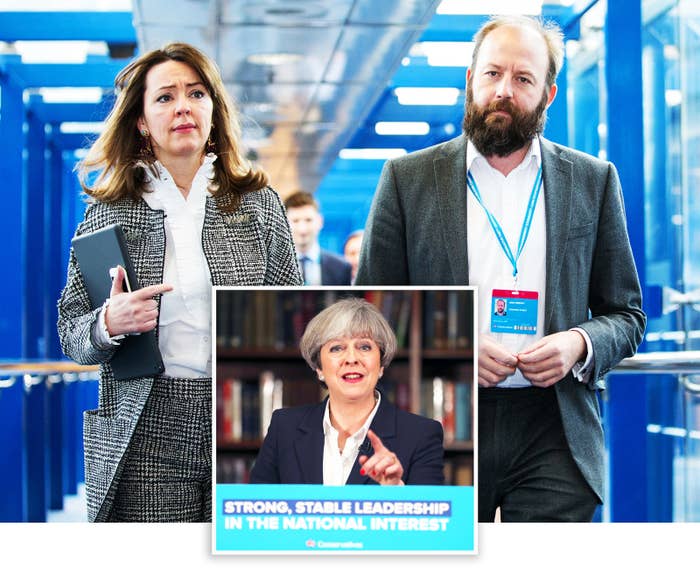 After chairing a Cobra meeting on Sunday morning, May gave a strident speech outside Downing Street where she promised tougher action against Islamist extremism. The remarks, which will raise the political temperature as campaigning resumes today, were drafted with input from May's senior aides. When a crisis struck, May wanted them back at her side – as they have been since she became home secretary seven years ago and will be again if she wins re-election on Thursday, insiders said.

The role of Hill and Timothy at the top of British government has come under intense scrutiny in recent weeks, as the Conservatives' election campaign floundered. Two months ago, May and her team appeared set to return to Downing Street with their already considerable hold over Westminster greatly enhanced. With a weak, divided opposition and a seemingly unbeatable lead in the opinion polls, they pushed for an early election – keeping all but those in the innermost circle out of the loop – in hopes of getting a vastly increased majority that would give May the room to push through a hard vision for Brexit and controversial social reforms.

But a campaign that sought to portray her as a strong, commanding leader has instead left the prime minister looking weaker, especially after a disastrous U-turn on a controversial social care policy. The terror attacks have forced May to answer difficult questions about her record on national security as home secretary and prime minister, arguably her greatest strength before the campaign began, with Jeremy Corbyn on Monday backing calls for her to resign because of police cuts.
As Labour closed the gap in the opinion polls and the prime minister's personal approval ratings fell, Team May suddenly no longer seemed so formidable. Even her team's defenders concede that the disappointing election campaign has exposed serious and long-standing flaws in the way they operate. According to multiple sources, the "triumvirate" (as one Tory MP described them) are seen as controlling, secretive, and, at times, arrogant. There are now serious questions about their ability to continue working in this way, particularly once the complicated Brexit negotiations start in a few weeks.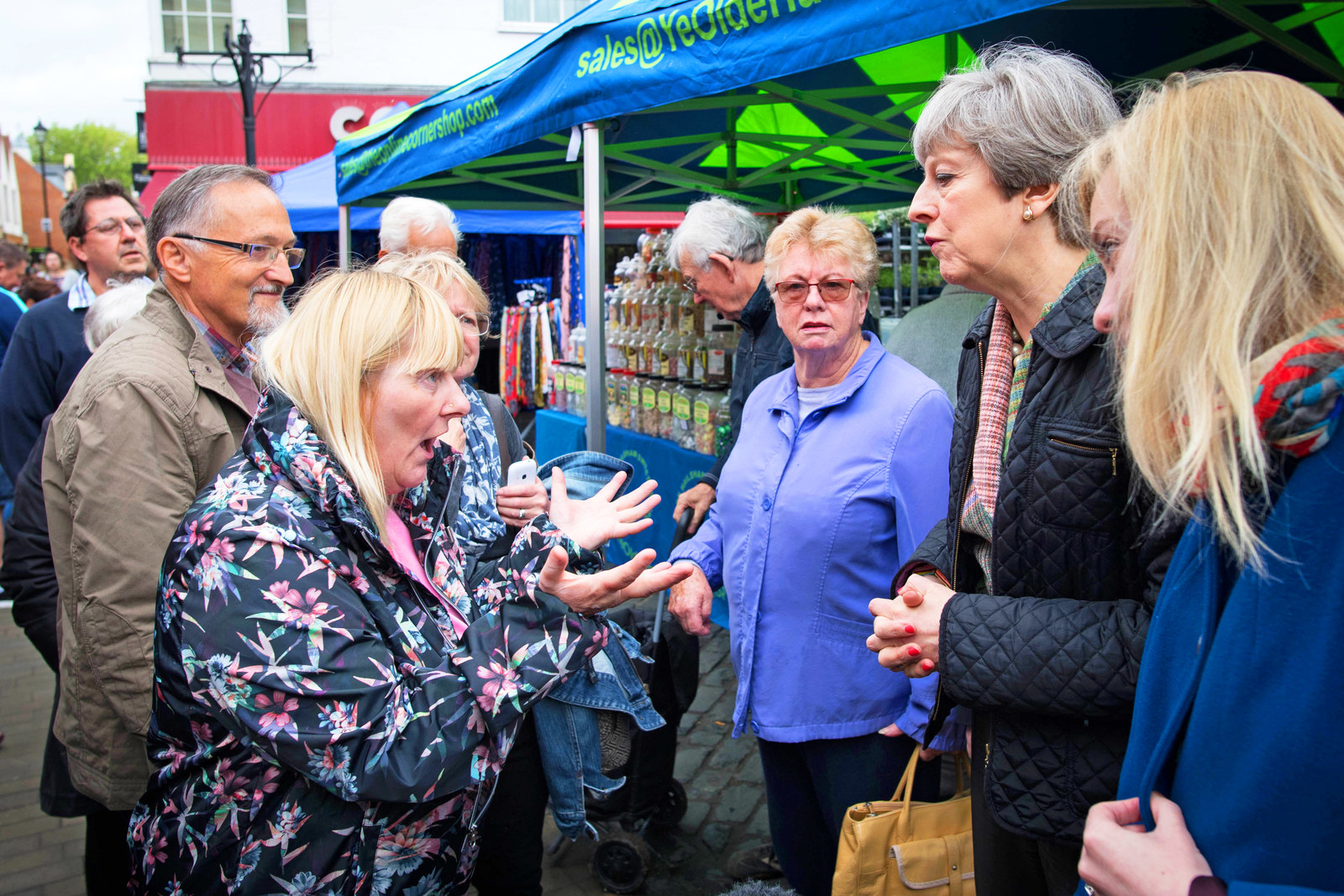 Some have urged May to change the leadership in Downing Street. The prime minister should "shake up her team after polling day, demote or fire her two key aides, widen her team of advisers and appoint a new, strong single chief of staff from within government with a calm temperament," the columnist Iain Martin wrote in The Times last week.

There's a feeling in the party, too, that the trio cannot continue operating in the same way if they return to government.
Hill, the communications chief, and Timothy, the policy wonk, served as May's "special advisers" when she was home secretary under David Cameron. They ran her leadership campaign when Cameron quit after the EU referendum last summer, and they followed May into Number 10 when she became leader. In government, they have been May's gatekeepers, her eyes and ears in Whitehall, filtering the outside world for the prime minister — including sheltering her from hard truths and dissenting views, particularly from the Treasury, officials complain.
"The secretive, rather controlling modus operandi of May and her team may well have functioned OK in the heart of the security establishment in Whitehall, in the Home Office. But it's a hopeless way of trying to run a government."
Nothing goes to the prime minister without going through Hill or Timothy first, even on small issues. It is a change from the way Cameron liked to operate, several officials told BuzzFeed News, and has created operational difficulties, with senior officials marginalised and "bottlenecks" developing across Whitehall because other departments have to wait for things to be filtered through May's aides. Some staff also complain of a "poisonous" atmosphere in Downing Street.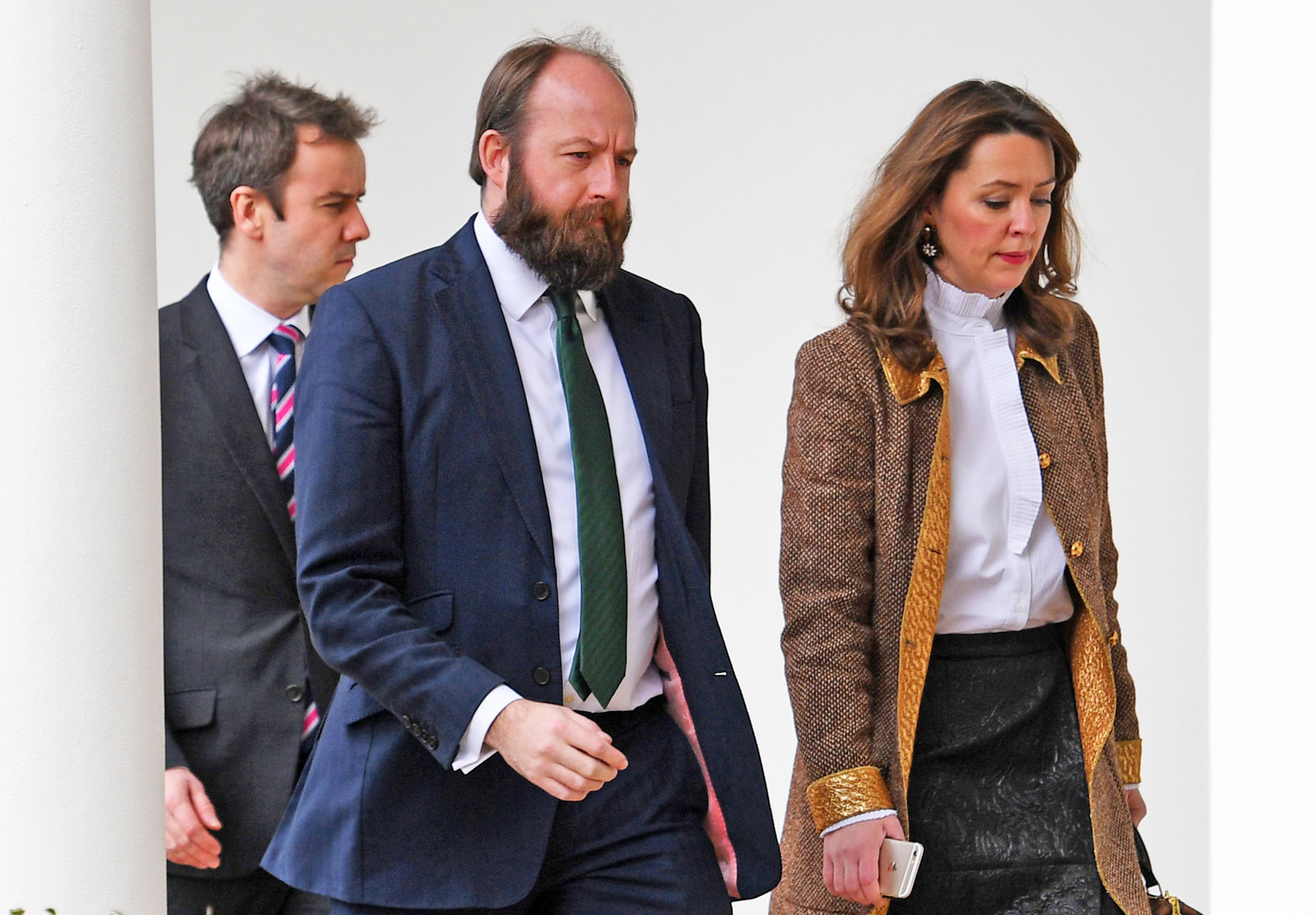 Some Tories say Hill and Timothy have effectively captured May since she entered Downing Street, becoming "drunk" on their own power. But May appears to like having them as her filter, insiders said. And that view misses how much May relies on and owes to the pair. They all but put May at the top of British politics, sources told BuzzFeed News.
Since their days in the Home Office, Hill and Timothy have provided ideas and drive to their patron. This is not to diminish May's own capabilities, they add. Those who know the prime minister say she is steely and incredibly hard-working and possesses a sterling memory that allows her to quickly absorb facts and data. It's notable that, in several weeks of campaigning, while other politicians have been caught out in interviews by failing to remember precise figures, May always seems to be able to recall crucial details. But she is elevated by having Hill and Timothy beside her. "She knows this, which is why she tolerates so much," one insider said.
So close is the relationship that during downtime on international trips, May's way of relaxing is to invite her team to her room for gins and tonic, a source close to Downing Street told BuzzFeed News. There she relaxes in a way she never displays in public, engaging in banter and "teasing Nick".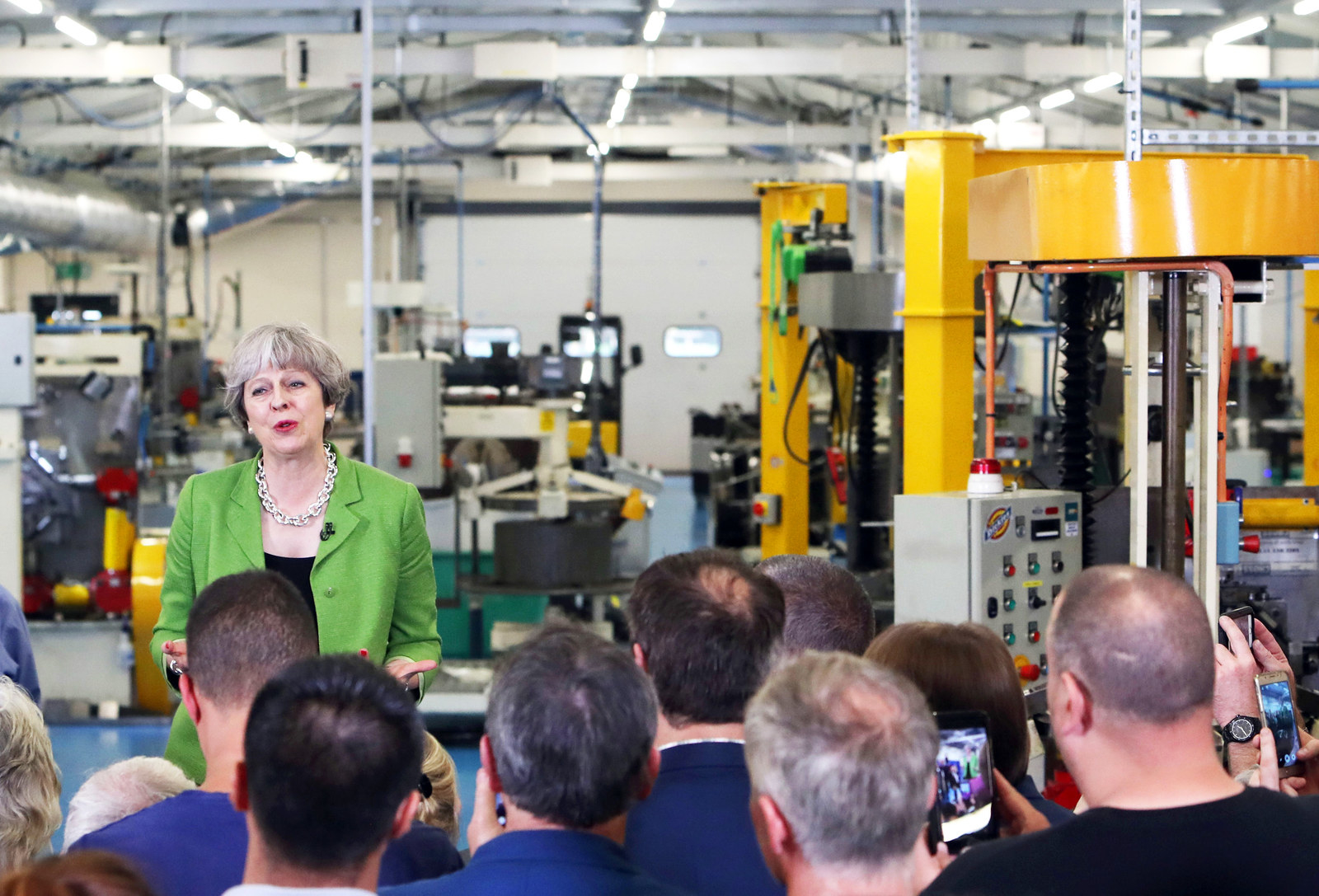 But the limitations in the way the triumvirate functions were exposed by the mishandled manifesto launch, when a document that was meant to set out May's grand vision for repositioning the Conservatives was overshadowed by a dispute over the so-called "dementia tax".

The rushed introduction of a proposal to make people pay for their own social care until they were down to their last £100,000 of assets sparked a backlash from Tory MPs who were afraid that it would lose votes among the party's core supporters. Days later May announced a cap on costs, which ministers had explicitly ruled out, and refused to admit she was doing a U-turn. Better preparation, with wider consultation of ministers and civil servants, could have avoided the dispute and May wouldn't have ended up looking indecisive, several people in the party and government said.
Timothy was widely blamed for insisting that the policy was included at the last minute, while reports suggested Hill had been against it. But one insider said Timothy wasn't solely to blame. "May made the call," the source said. "It's on her." The source also downplayed reports of a bust-up between the members of May's team over the social care policy. It was the first time they could recall Timothy and Hill being publicly not on the same side of an issue – normally they are such a tight unit staffers assume that if one says something, they are speaking with the assent of the other – and rivals in the cabinet and Whitehall may seek to exploit those perceived divisions, the source said. "Nick and Fi are both paranoid, and will think that it's the other briefing against," they said. "This will be a problem after the election." But it wasn't clear that the disagreement was deep or lasting.
One huge question lingers. Are they up to Brexit?
If Team May's performance during the campaign, in what amounted to a two-month audition for conducting the Brexit negotiations, has been underwhelming, the pressure they will face in the coming months is likely to be far greater. In May's own words, Brexit is the defining event in British politics, a "great turning point in our national story" on which everything else will depend. The nation's economy and security depend on her ability to get a "good deal" from Brussels.

But there are now serious doubts about their ability to handle the huge challenges involved in extricating Britain from the European Union. For all the prime minister's rhetoric on the stump about "me and my team" being the only people up to the job, the campaign hasn't revealed much about whether she can pull it off, according to several Westminster insiders.
"I think the jury is out," said a former senior Number 10 adviser who was sympathetic to May and her team. "She hasn't faced those big tests yet. The big test comes when she gets around the negotiating table."
"I think they're clueless" about the scale of the challenges, said Nick Clegg, the Liberal Democrat former deputy prime minister, who worked with May in Cameron's cabinet and is now an outspoken critic. "I think they're even more clueless than even the government's staunchest critics might think."

Those negotiations will start less than a fortnight after the election, in mid-June. In Europe, officials who will sit on the other side said they're still unsure about Team May. A senior European government official described May as "courteous, cold, slightly elusive, and very 'in the box'." In early meetings, May's tone, approach, and outlook resembled those of an interior minister more than those of a prime minister, a second official told BuzzFeed News — competent and detail-driven, but too narrowly focused. A third official said that in their meetings May sticks to her talking points, "almost reciting from her notes", and is very different to Cameron, who was full of anecdotes, charm, and quick on his feet.
There hasn't been much in more recent meetings to convince the Europeans that the British government grasps the full complexity of Brexit, the officials said. In Brussels and in other capitals, there are concerns that May's team doesn't have realistic expectations about the sort of exit terms it will get.
"I'm surprised that simply repeating 'strong and stable' isn't working out as planned."
And, privately at least, even British officials admit the amount of detail and work needed had been underestimated. A case in point: the number of administrative tasks currently carried out by dozens of EU agencies that will have to be transferred to newly created British equivalents. Or the hundreds of agreements the EU has with countries outside the bloc, which the UK will need to review and maybe replicate, one by one.

The Conservatives' election campaign hasn't done much to back up May's assertion that her team is uniquely qualified to conduct the Brexit talks.
First, there was the abrupt manner in which the election was called, after Downing Street had adamantly denied for months that it would happen. The announcement, when it came, surprised many of May's own staff, civil servants, the Conservative party, and even her own cabinet. So sudden was the prime minister's change of heart that Tory central office had to put together a campaign in a rush. Focus groups hadn't been consulted. Policies hadn't been road-tested. Controversial proposals were inserted into the manifesto at the last minute without wide consultation or forethought, which in the case of social care forced May to backtrack.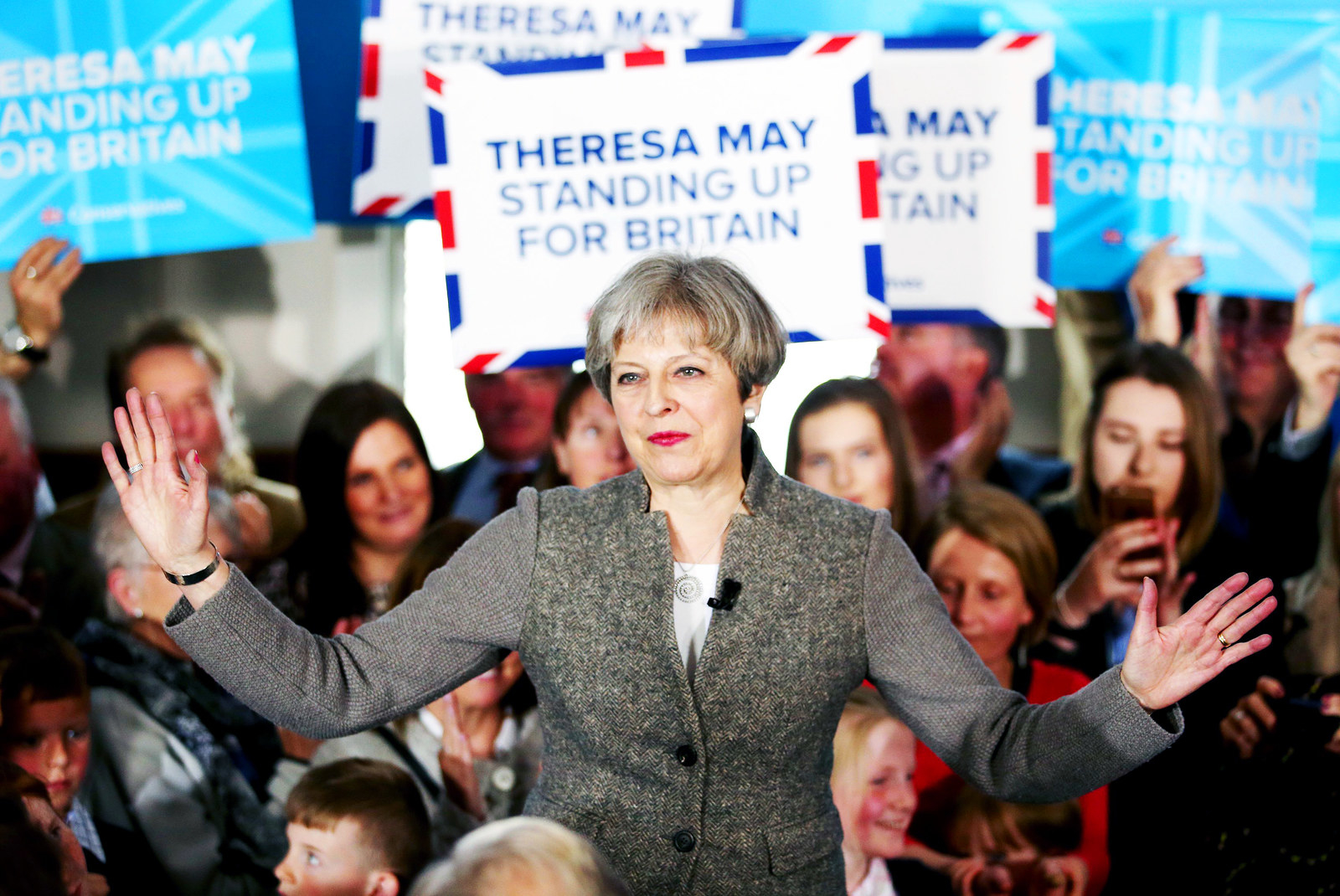 The controlling, stage-managed campaign — in which May has refused to give straight answers to most questions and given little information about her plans for Brexit and other important policies, and other senior figures in the party have been excluded – is consistent with how Team May operates in government, party sources complained, and has been shown to be a flawed approach. "When power and all decision-making is centred in the hands of too few, and very senior people [in the Cabinet Office and Downing Street] are isolated, the whole government machine becomes paralysed," a senior source told BuzzFeed News.
Clegg said: "You can't be prime minister and treat Whitehall, let alone the EU, as if you're running one department. It's a completely different job. It's a completely different skillset. The secretive, rather controlling modus operandi of May and her team may well have functioned OK in the heart of the security establishment in Whitehall, in the Home Office. But it's a hopeless way of trying to run a government."

In Europe, officials from other member states, with whom May's team will have to negotiate Brexit terms, have been watching the campaign with a mix of puzzlement and even amusement. A senior official from a major European government told BuzzFeed News: "I'm surprised that simply repeating 'strong and stable' isn't working out as planned."