The love fest in Studio 8H continues as Nick Jonas just confirmed that Regé-Jean Page took part in a supersweet new Saturday Night Live tradition!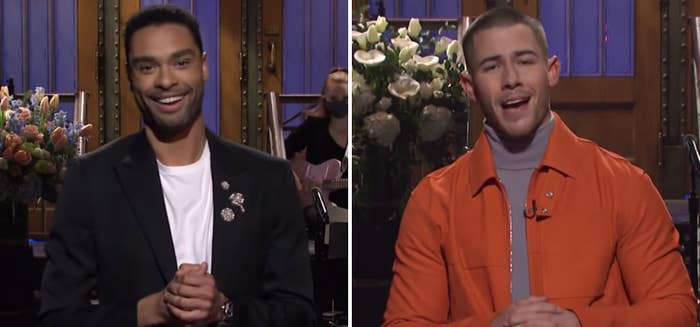 The wholesome trend kicked off earlier this month when host Dan Levy left an encouraging note for Regina King, who was set to take the reigns as host of the show the following week.
"You got this!" Dan wrote on a Post-it note that he left on the SNL dressing room mirror. Of course, Regina had to snap a selfie with the sweet gesture when she took up residence in the room: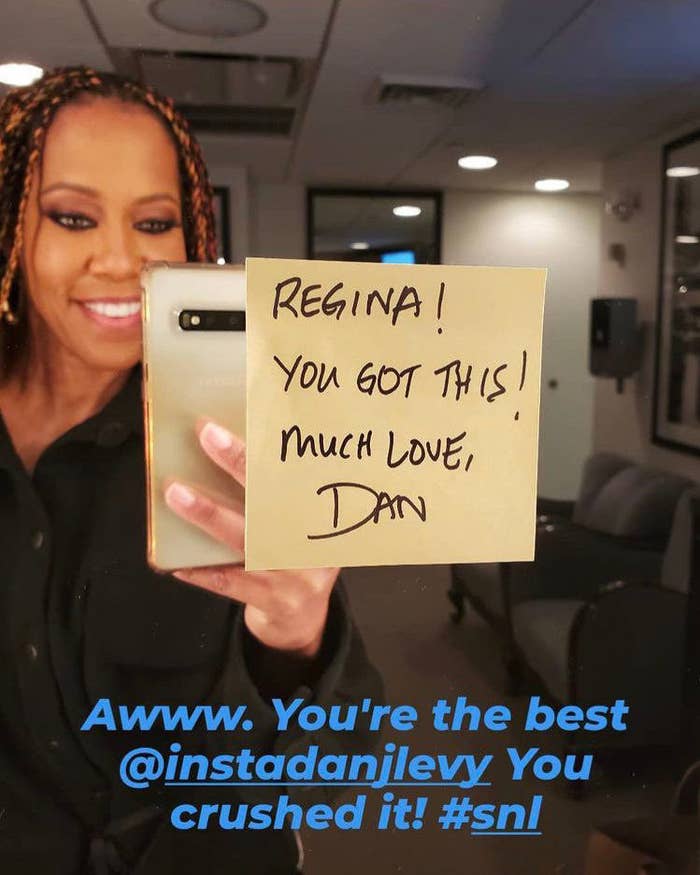 The pay-it-forward trend continued the following week as Regina left a note for Regé-Jean, telling him, "You are going to be amazing!!!"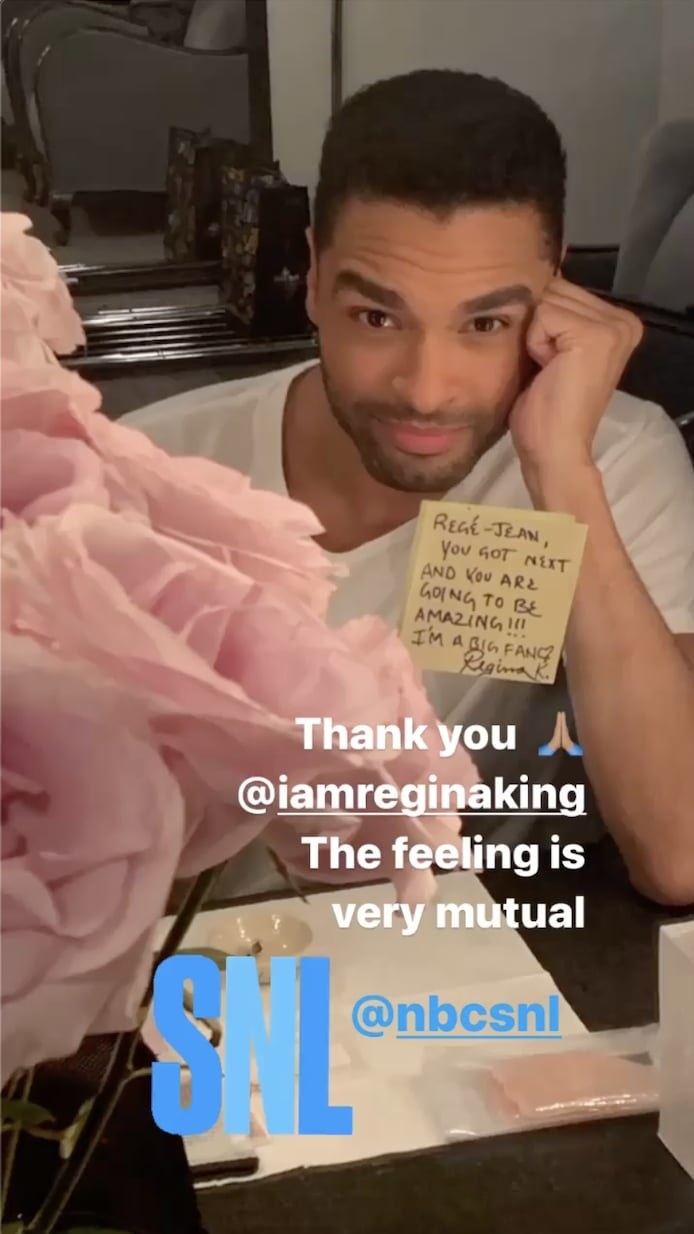 And it turns out that Regé-Jean kept the tradition going and also left a note of luck for Nick!
"Just have the BEST time Nick!" Regé-Jean wrote, signing the note with an X.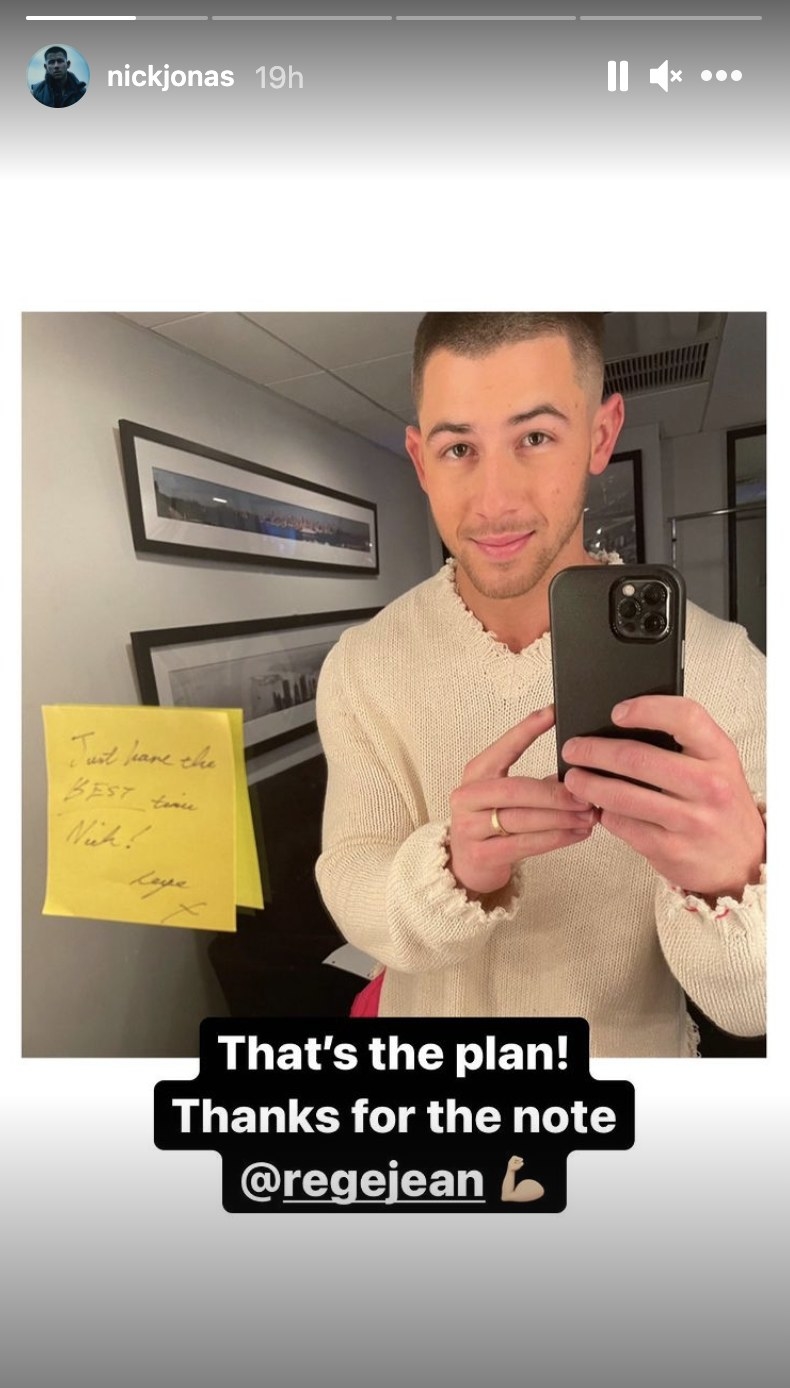 I have no choice but to stan such a supportive group of celebs!