Last week, Blake was with her three daughters when they were stalked by a paparazzi who jumped out of hiding places to photograph the family throughout the entire day.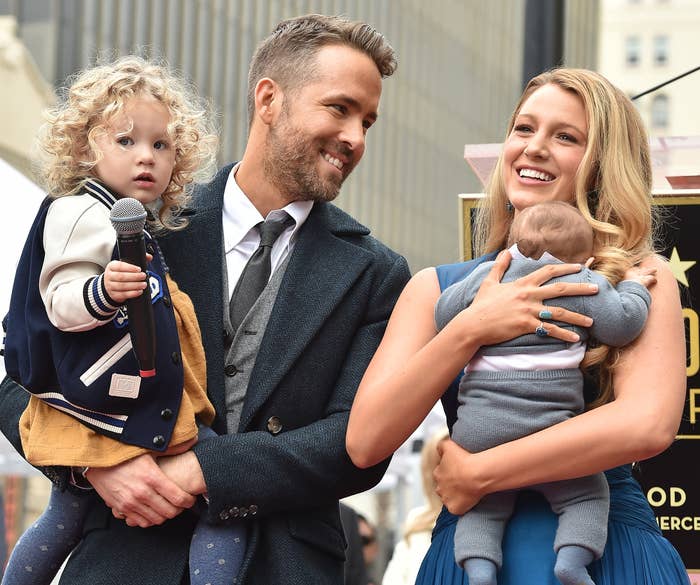 "Do you do background checks on the photographers you pay to stalk children? Where is your morality here? I would like to know. Or do you simply not care about the safety of children?" Blake asked on Instagram.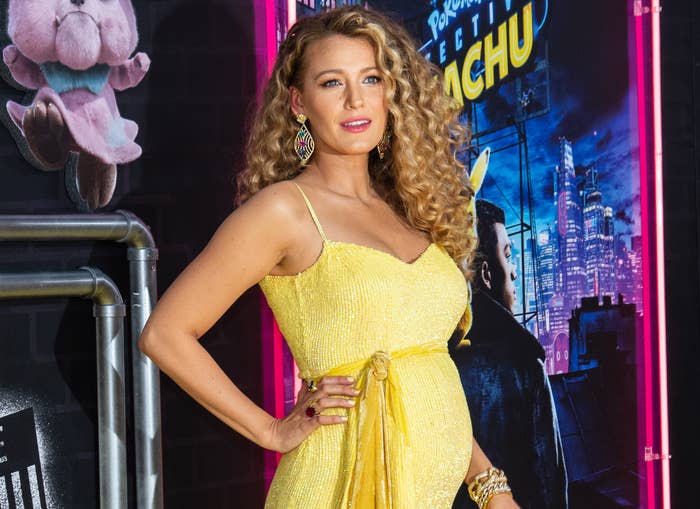 Now Blake is letting her fans know how they can stop paparazzi from harassing families and children — and it all has to do with who they follow.
"One simple thing people can do is stop following and block any publications or handles who publish kid's pictures. Feel free to report them. Or send a dm sharing why you don't follow them," Blake wrote on the Comments By Celebs Instagram page.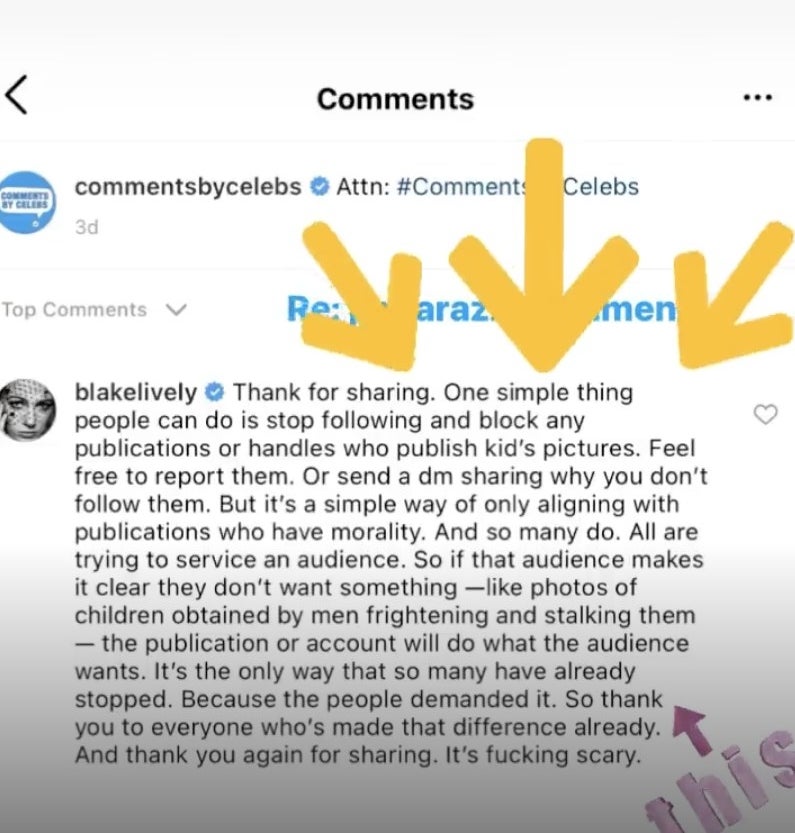 She continued, "It's a simple way of only aligning with publications who have morality. And so many do. All are trying to service an audience. So if that audience makes it clear they don't want something — like photos of children obtained by men frightening and stalking them — the publication or account will do what the audience wants."
Blake added that in the past when readers have "demanded" a change, it became the reason that "so many have already stopped."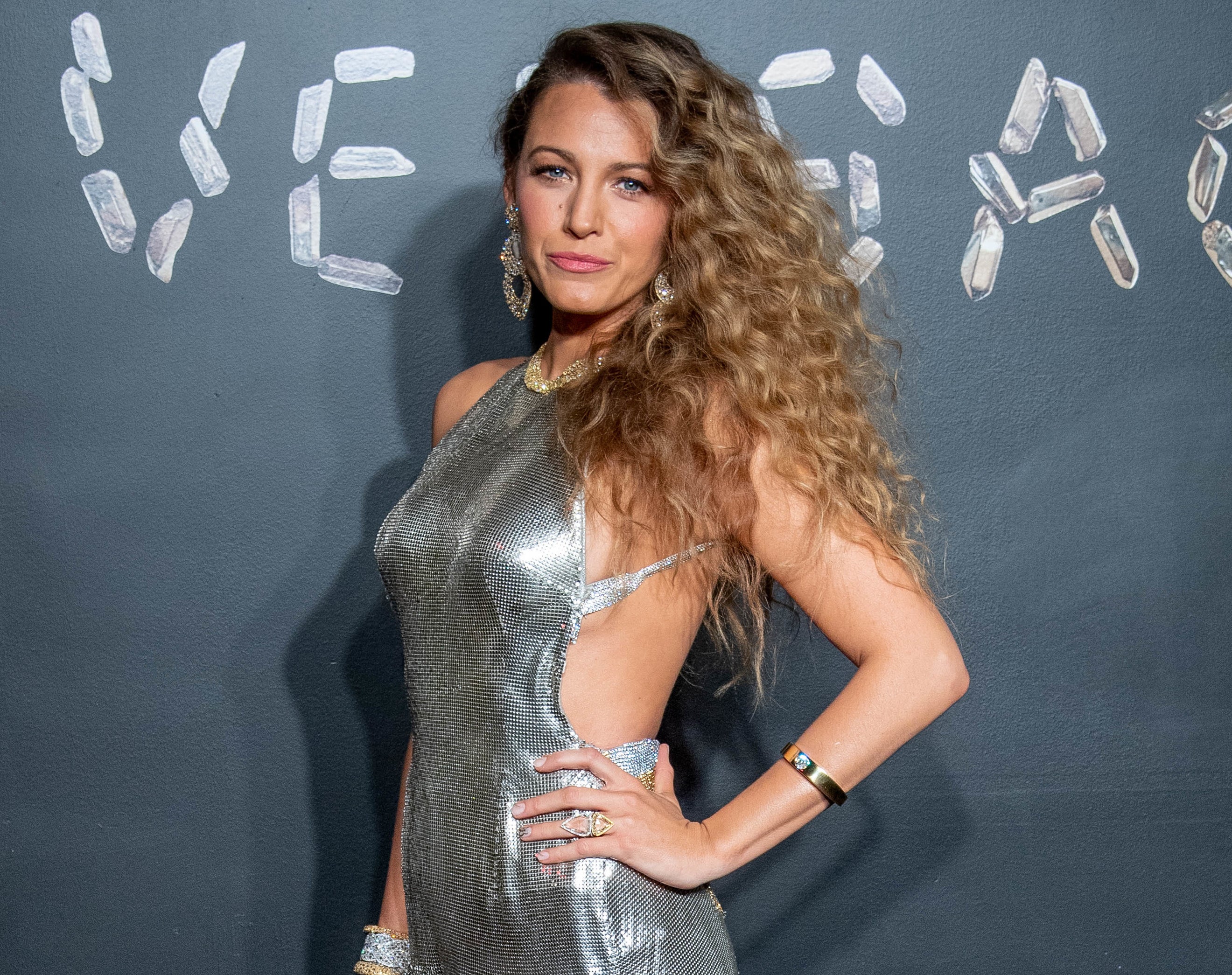 In fact, multiple media outlets have long enacted a #NoKidsPolicy, a campaign that was started by Kristen Bell back in 2014.
"Thank you to everyone who's made that difference already. And thank you again for sharing. It's fucking scary," Blake concluded.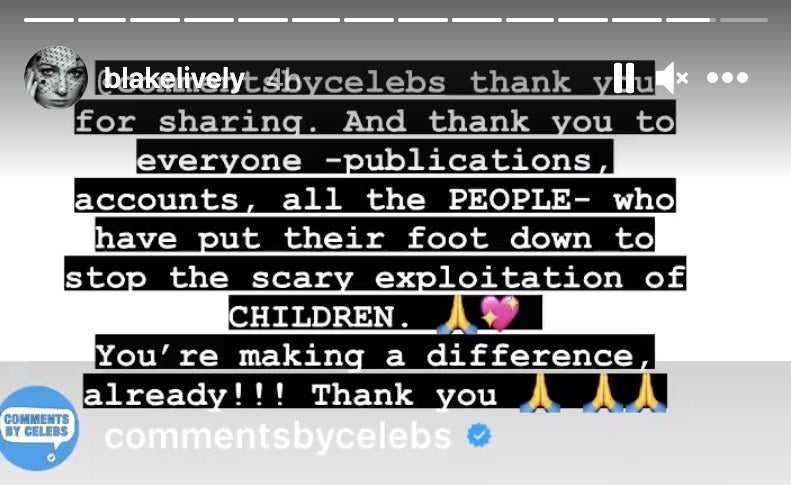 Hopefully more outlets and Instagram accounts will enact a #NoKidsPolicy soon.