13 People Shared Their Once-In-A-Lifetime Love Stories, And It's Better Than "The Notebook"
I hate y'all for being so cute.
Valentine's Day is around the corner, so what better way to celebrate — or adoringly hate on people with disgustingly happy relationships — than by hearing love stories worthy of a major motion picture.
To make us all feel painfully single — unless you're one of those previously mentioned disgusting happy people — TikTok compiled videos under a #RelationshipStorytime hashtag, which has collectively accumulated over 368.9 million views.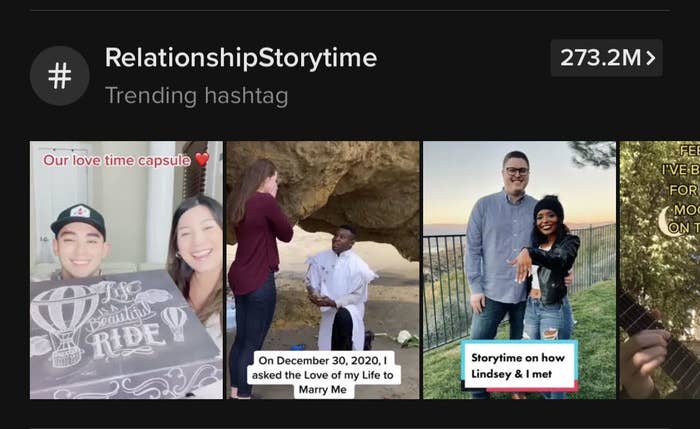 1.
The Junior High Sweetheart
2.
The Best Place to Meet a Man is a Nursing Home
3.
The Pandemic Meet-Cute
4.
The Second Chance at Love
5.
The Long, Long-Distance Love
7.
The Story Behind 27 Years of Marriage
8.
The Blind Date in Front of 20,000 People
9.
The Bold Move That Paid Off
10.
The Couple Turned Throuple
11.
The Kiss at a Renaissance Faire
How did you and your partner meet? Let us know in the comments!