Megan Thee Stallion has always been loud and proud when it comes to her obsession with anime. She even nicknamed her alter ego – the half white, half red haired Meg – Todoroki Tina, which is a play on the My Hero Academia character Todoroki, whose hair is similarly colored to match his affinity for controlling both fire and ice.
The 26-year-old rapper cosplays her favorite characters, and even collaborated with Crunchyroll, an anime streaming service, to create an exclusive line of hot anime girl merch.
For one storyteller, the next logical step in Thee Stallion's fandom market ascension is starring in her own anime series, which is exactly what Ariel Sprague hopes to create. She just needs to get Megan's attention, first.
To prepare for her public pitch, Ariel tapped artist Eileen Prickett to create the show's design and, together, the two have spent the last five months creating a storyboard, script, animatic, and pitch bible for a western sci-fi based on Megan Thee Stallion's life.
When BuzzFeed reached out to Ariel to discuss the project, the creative shared that she has always wanted to develop a show based on a Black superhero. "My mother is a Black woman and I always saw her as a superhero in my life," she said. "Growing up, I rarely saw a character who looked like myself or other Black little girls in cartoons. Besides Penny Proud from The Proud Family, there were no Black main characters in any action or adventure shows."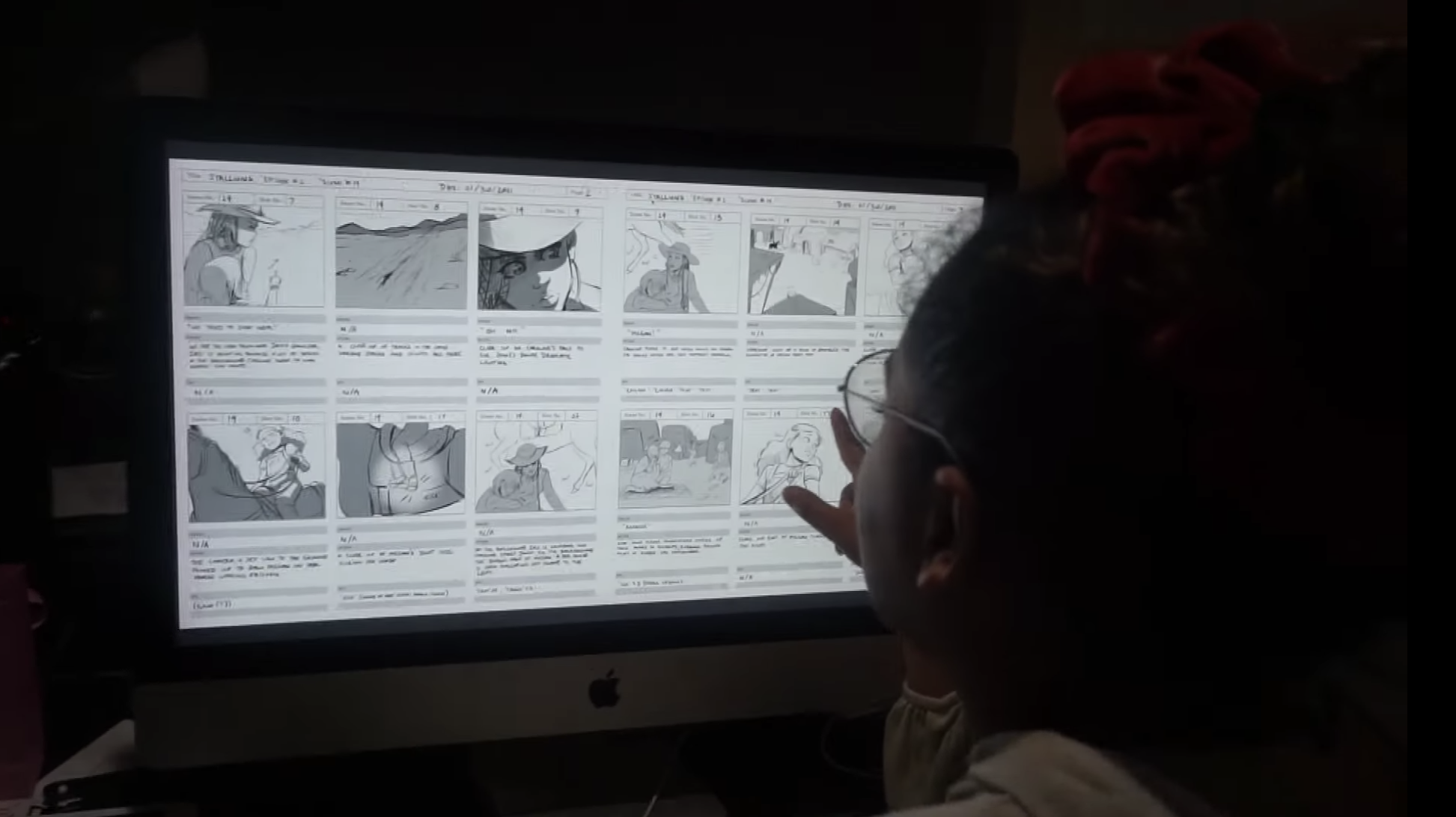 "I think it's important to show Black women in different roles," she continued. "We are not just the best friend or the sassy side character. Black women are much much more than that."
And Megan's character proves to be much more. In the story, Thee Stallion grows up in a wild-west-esque small town and idolizes the local hero, Caroline, who is modeled after her real-life hero Beyoncé.
My face while reading the synopsis: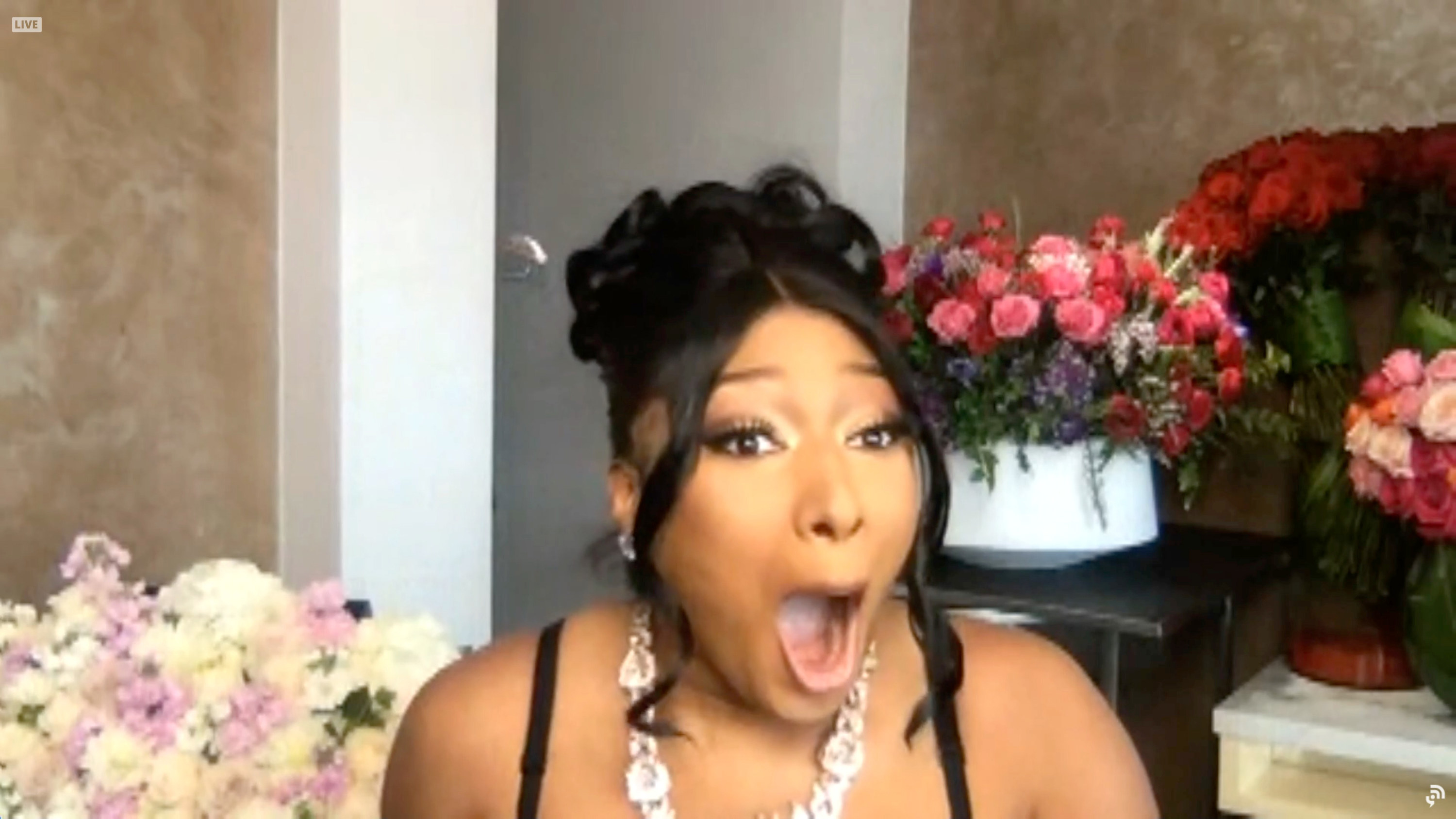 "Megan did an interview where she was asked who an anime character is that she admires and she mentioned Izuku from My Hero Academia," Eileen Prickett shared. "She likes how, against all odds, he finds a way to make it. In his story, he starts off with nothing – everyone else has these advantages that he doesn't have – but he ends up succeeding. She was saying that she admires his dedication and determination to make it, and I think she sees that in herself as well."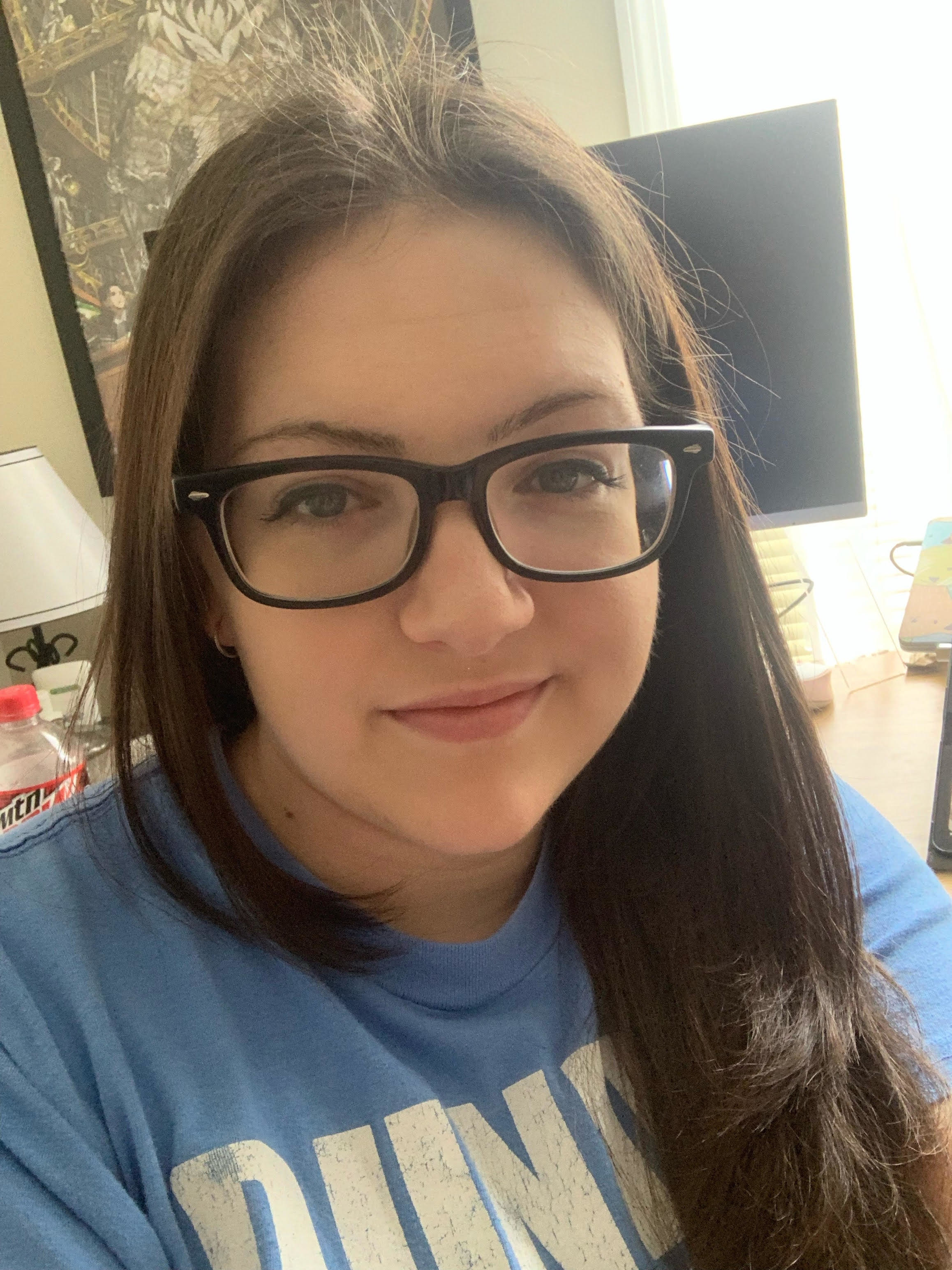 "She's had to go through a lot of obstacles to get to where she wants to be, and in this story, that's what I want to portray," Eileen concluded. "It's not an easy road. You're going to get a lot of obstacles, or people that tell you that you can't make it, or you're not good enough. But she's going to make it anyway, because she's going to be the hero of her story."
And if your name is Megan Thee Stallion – PLEASE, WE NEED THIS.