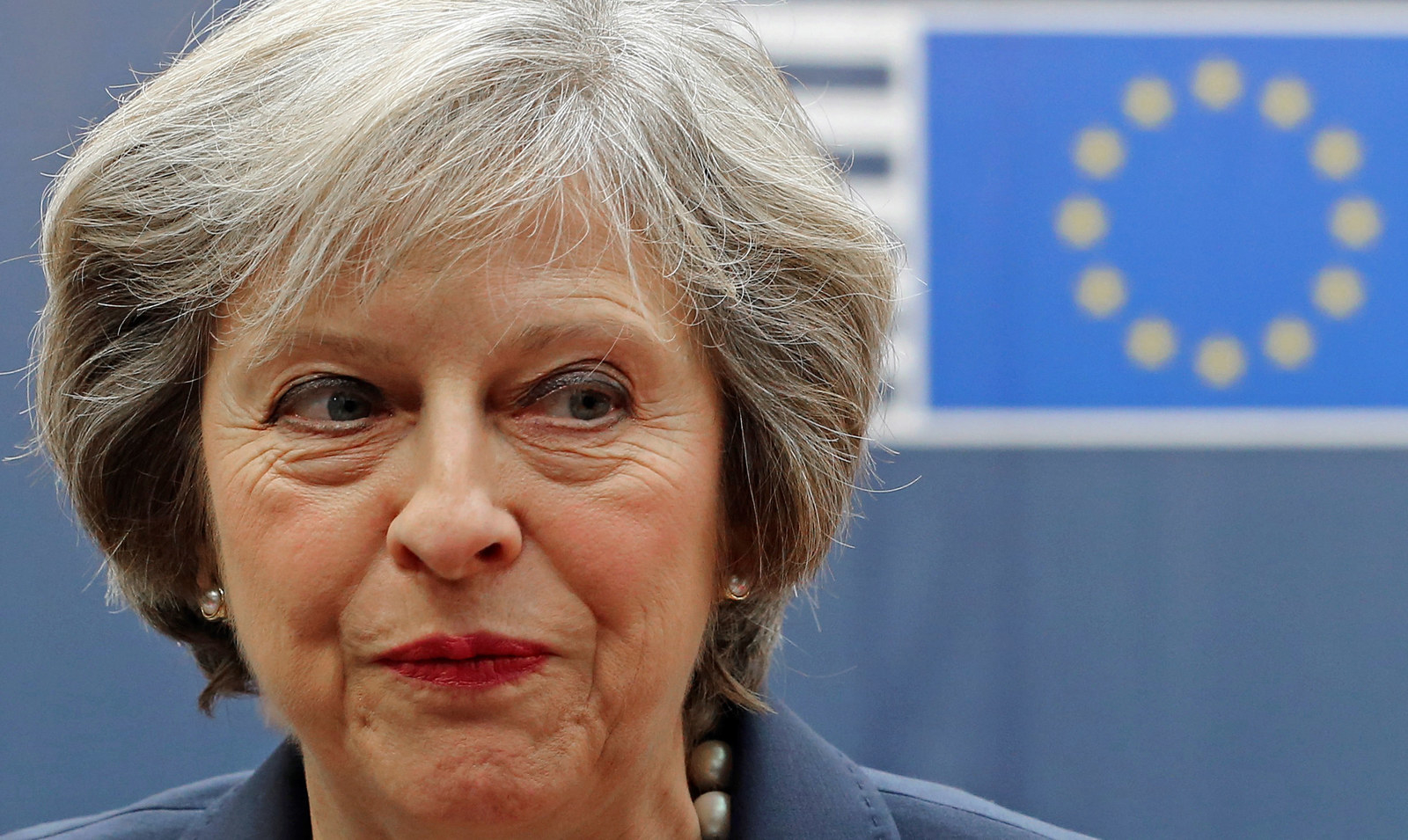 BRUSSELS – UK prime minister Theresa May told the leaders of the European Union's 27 other member states on Thursday that they cannot expect her government to rubber-stamp decisions they take without Britain's involvement while it remains a member, BuzzFeed News has learned.
Speaking at the beginning of a session about migration at the European Council summit in Brussels, May raised the UK's concerns about meetings the 27 were holding without Britain, such as last month's summit in Bratislava, which could affect all 28 member states, a source told BuzzFeed News.
Although May's intervention was described as friendly, her concerns were pointedly dismissed by Donald Tusk, the president of the European Council, the source said. Tusk told May that leaving the EU was a British decision, and the 27 would continue to meet informally to chart their post-Brexit future.
The source added that there would be no change to the 27 leaders' plans to meet in Malta next year – and that May would not be invited.
At a dinner on Thursday evening, May confirmed that she will be triggering Article 50, the formal process to begin exit procedures, by the end of March 2017. The UK prime minister also said there would be no second Brexit referendum.
A source described her intervention as brief and short on detail. "Nobody from the 27 intervened", they added.
Ahead of this week's council, Tusk had made clear that he wanted to steer away from an open debate, and wanted the 27 to stick to their "no negotiations before Article 50 is triggered" position.
Before May spoke, Tusk reminded the room that there was to be no discussion, the source said.
At a press conference after the dinner, the president of the European Council told reporters that the UK will remain a full member of the EU, with full rights and obligations, until it departs, but the 27 other states had the right to meet: "It is nothing extraordinary," Tusk said.