Here is the passport photo Ian Harris, 51, from Brighton, submitted to the Driving Vehicle and Licensing Agency (DVLA) to put on his licence earlier this year.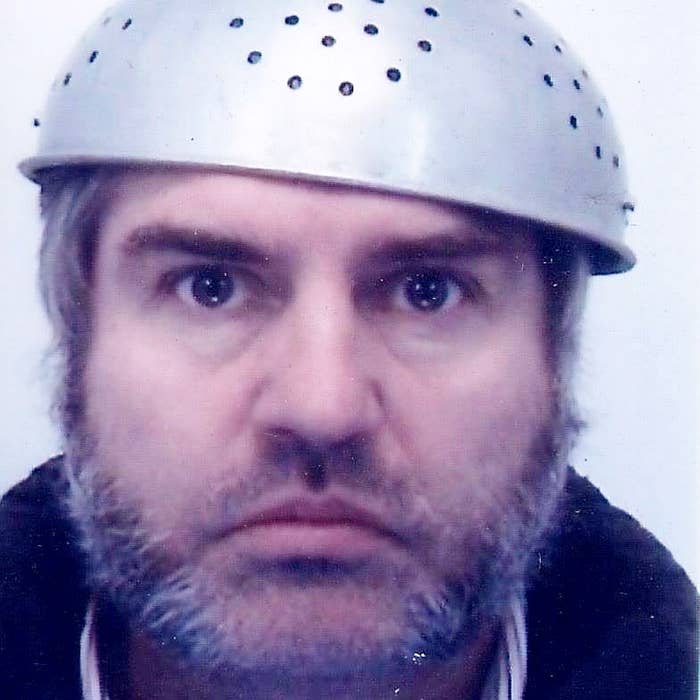 The DVLA rejected it.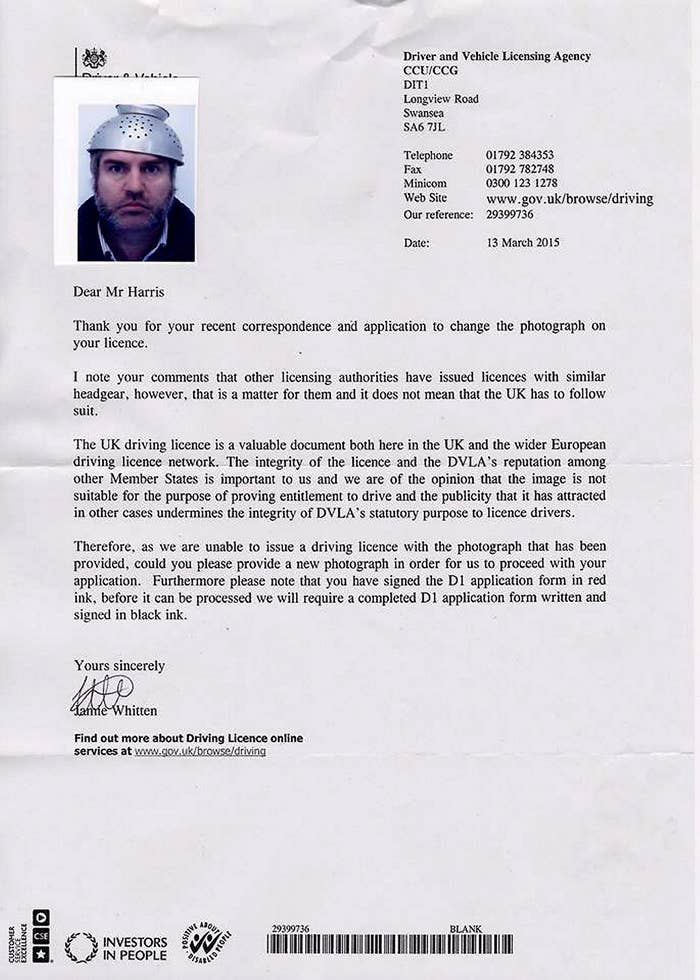 Well, it's because it's a piece of religious headgear.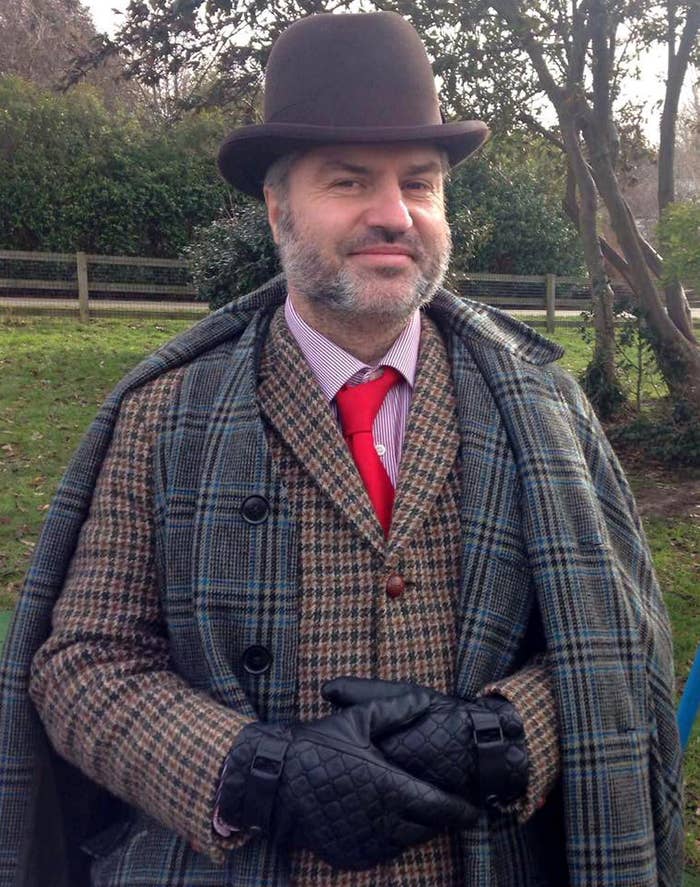 Last year, a man was seen walking around Aldershot with a colander on his head.
So awesome that he may even have hired them for an event once.