This image has been retweeted thousands of times.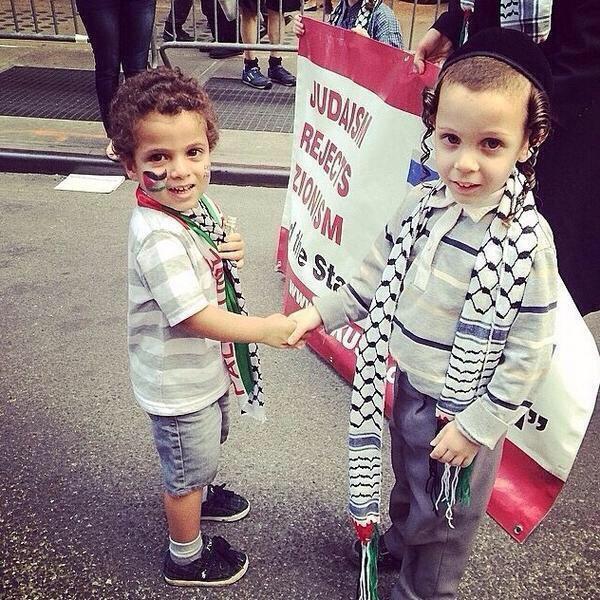 The boy on the right is called Harsh Mermelstein, and the boy on the left is called Aymen. They met at a protest in Times Square in New York on July 17, 2014. The Jewish boy, however, appears likely to be part of a fringe group of ultra-Orthodox Jews who believe that the creation of Israel was "heresy" — and who have turned up at anti-Israel protests for years. The photo of Aymen and Harsh was taken at a recent New York protest led by Al-Awda Palestine Right To Return Coalition, International Action Center, May 1 Workers and Immigrant Rights Coalition and the Peoples Power Assembly. One of the groups that attended was Neturei Karta, the controversial, gadfly Jewish group that wants Israel erased from the map.
This post has been updated to add context to the photograph.