This image was widely shared on social media on Tuesday morning.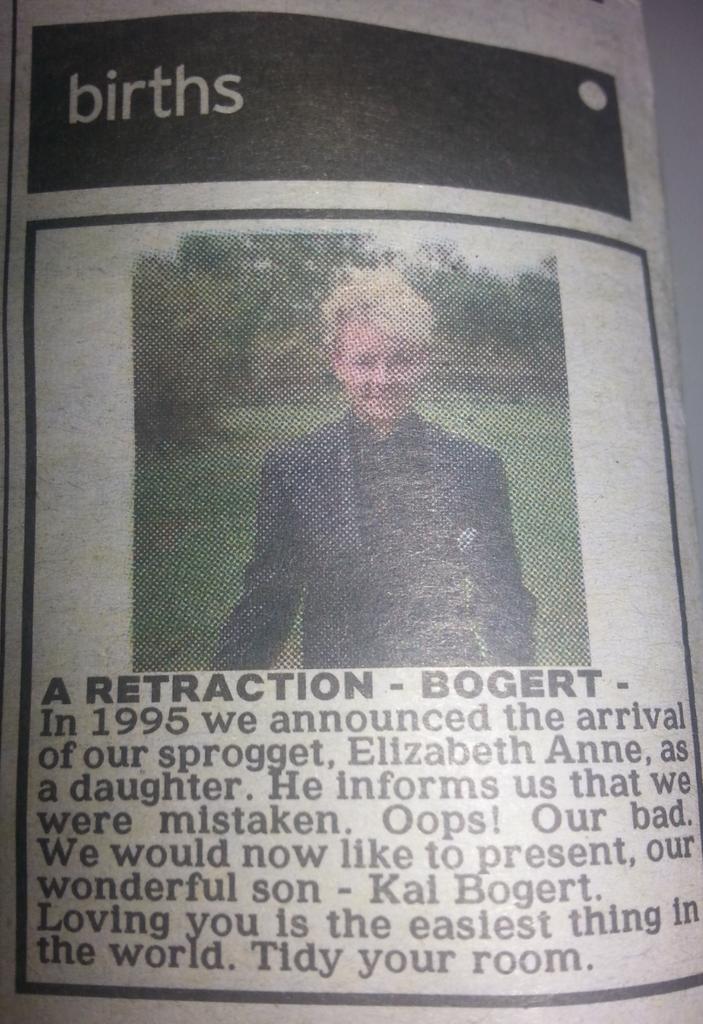 The text of the announcement, which appeared in the Brisbane Courier Mail, reads:
A retraction – Bogert –

In 1995 we announced the arrival of our sprogget, Elizabeth Anne, as a daughter. He informs us that we were mistaken. Oops! Our bad. We would now like to present, our wonderful son – Kai Bogert.

Loving you is the easiest thing in the world. Tidy your room.
Update: 4 December 12:09 a.m. GMT: Kai Bogert and his mother have given an interview to Australia's Today show.