There's A Really Badass Project To Get Senior Citizens Making Street Art
"Everyone likes to experiment and the elderly are no exception."
It's run by Lara Seixo Rodrigues, 36, an architect, who co-founded the project with Fernando Mendes, 47, a photographer and owner of COWORK Lisbon.
Rodrigues is also the co-founder of the Covilhã Urban Art Festival – and she'd said to Mendes several times that the public who often spent hours looking at the work in the various cities it was displayed (and who asked the most questions and wanted to know the most about them) were the senior citizens.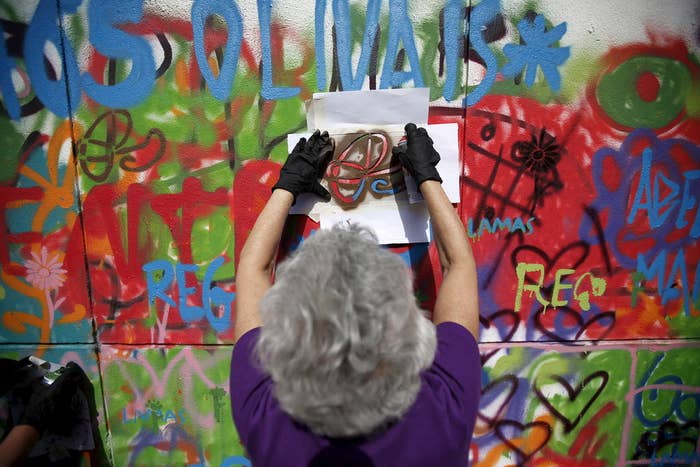 Rodrigues showed Mendes a similar project in northern Europe that was run by a social worker and he challenged her to set up a workshop, and she immediately took on the job.
She told BuzzFeed: "In 15 days we set up the first workshop...called LATA 65."
"Lata" means "Can" in Portuguese, while 65 is the age of retirement in Portugal.
She added: "At that time no one believed and understood the project and our desire to do it, but we manage to make it and it was awesome!"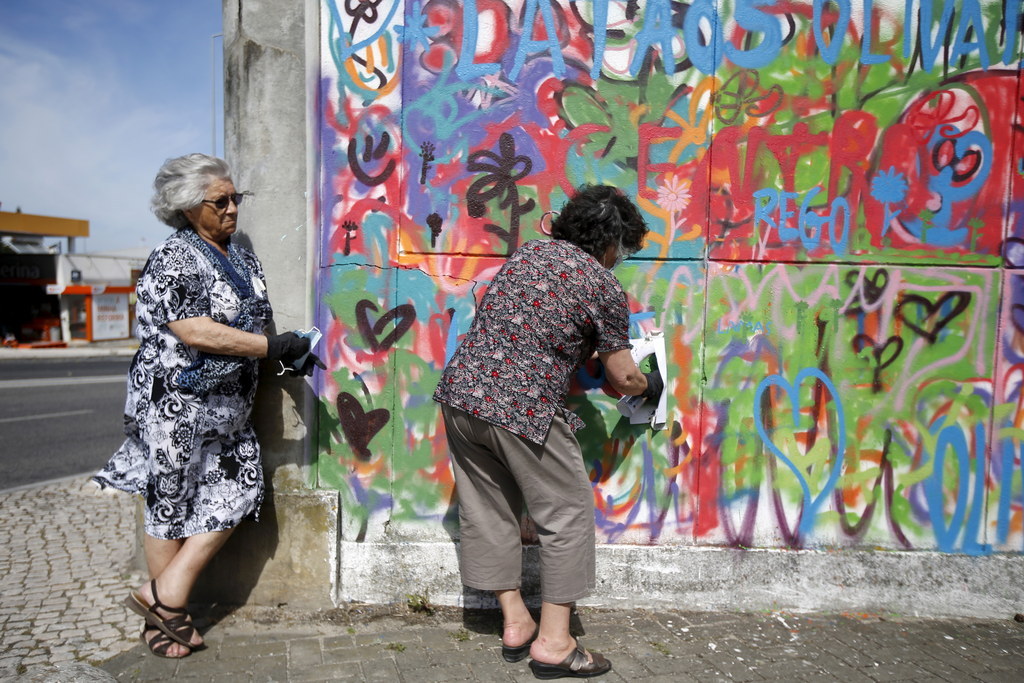 In a typical workshop, the class will be given a "brief journey through graffiti and street art history... a visual experience," Rodrigues said. They learn about how it began and its journey to Europe and Portugal.
She added: "We talk about the differences between graffiti, street art and muralism, between their practices, codes and technique, between the writers / artists and so on. The purpose [is] to explain and make them understand and recognise what they see in the street."
After this, the class start learning the techniques they'll need to create a project for a wall in the streets. Private owners and the city council offer Rodrigues walls that they will be allowed to spray on.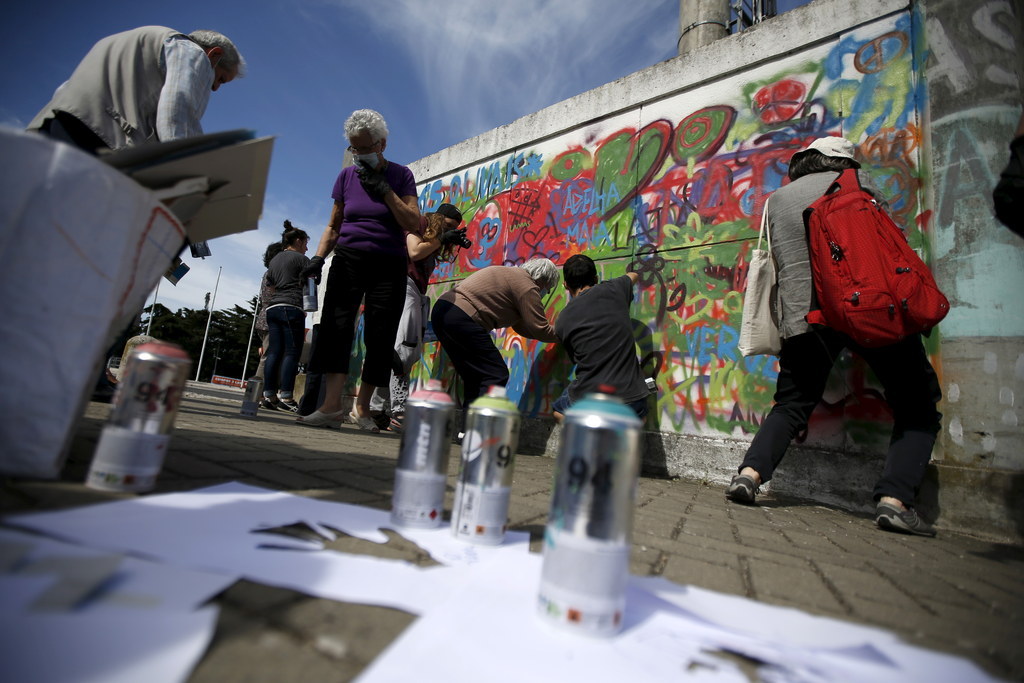 Rodrigues told BuzzFeed she "really, really" likes teaching and working with the elderly. She cited their "motivation", saying it embodied "the way I feel about street art, about taking this passion to everyone".
When LATA 65 runs workshops, Rodrigues said she calls urban artists "to help and teach and talk to them about their own experience".
The workshops are run with groups of 10 to 15 seniors: Each one takes two or three days. She said: "We don't really limit by age", but adds the ages of those attending have ranged from 63 to 94.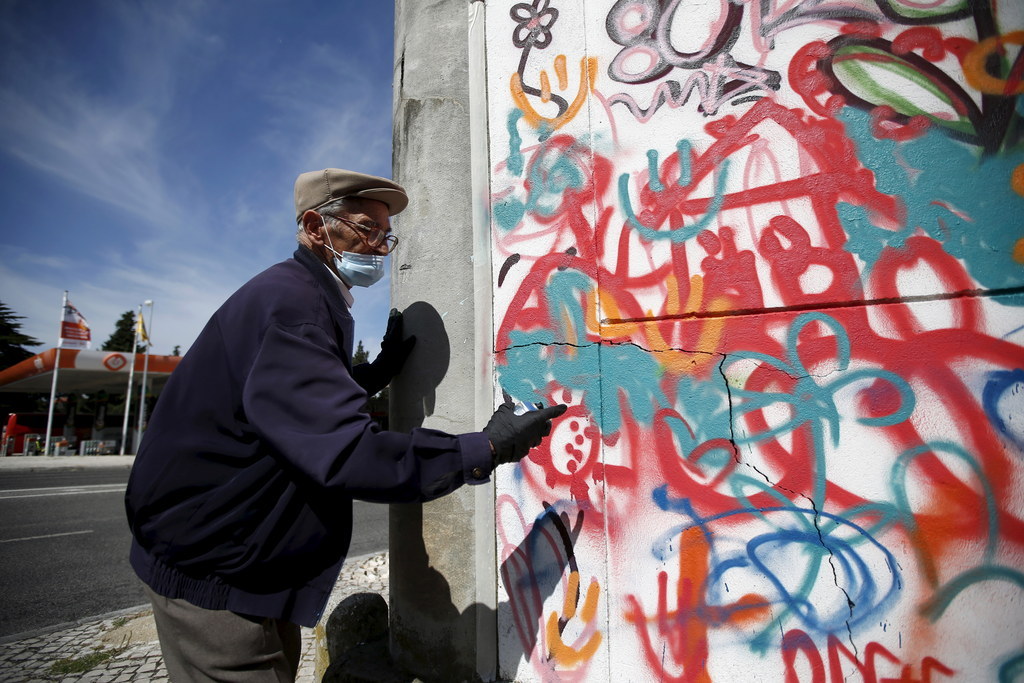 Rodrigues said it's "natural" working with the elderly artists – she treats them like anyone else, "and maybe that's why sometimes they ask us what was in our minds [to do this]."
"The spray can has something magical I cannot explain. Everyone likes to experiment and the elderly are no exception," she said.
The two testimonies she hears the most are from those who are happy that they can recognise what they see on the street, and from those who've found an escape from worrying about how long they have left to live by doing the project.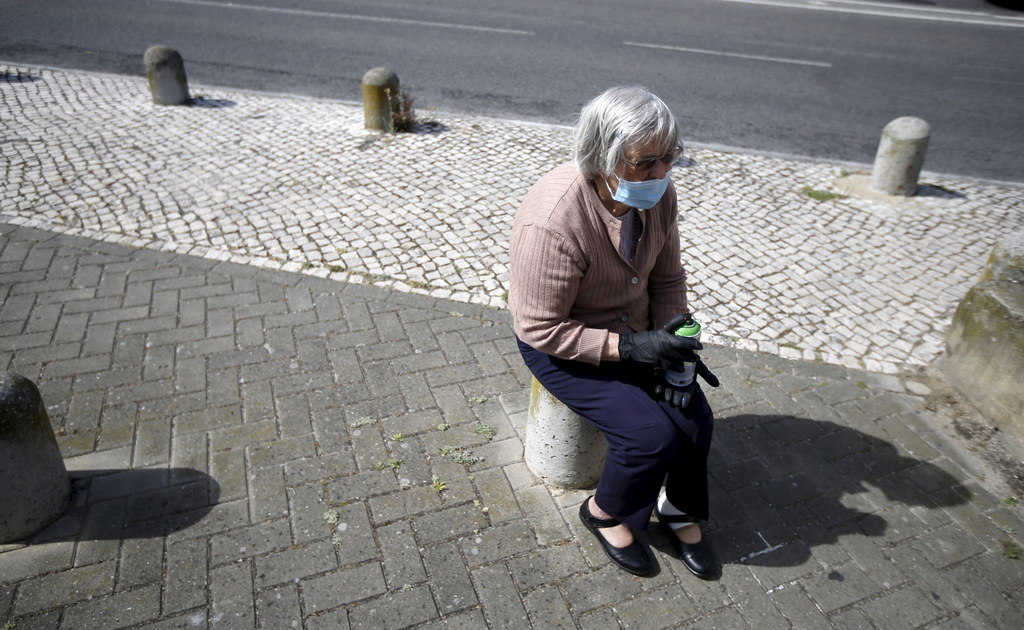 Rodrigues said she loves the results, "but the most important [part] of LATA 65 is the process." She added it's important to her to "demystify what...graffiti [is], [to] break down prejudices around it and urban art."
She enjoys "making them believe [from their] own experience, that they can learn new things".
One of her proudest "graduates" is Luísa Cortesão (aka "L is not an artist").
"She came in the first workshop, in 2012, and she never stopped cutting her stencils and painting in the streets," Rodrigues said.
She even designed the project's logo in that first workshop. Rodrigues said her talents "left us speechless".