Well this is pretty cool.
The Park and Slide project is the work of artist Luke Jerram.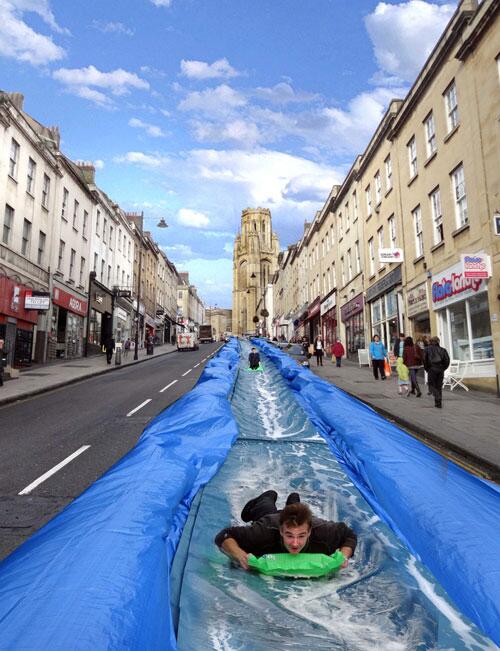 96,573 people signed up for their chance to get a 'ticket to slide', through a ballot.
Some 360 people will get to fly down the street today.
Jerram says he never imagined such a positive response after he pitched the idea.