Bageerathi (right) fled Mauritius in 2011, seeking asylum with her mother in the UK.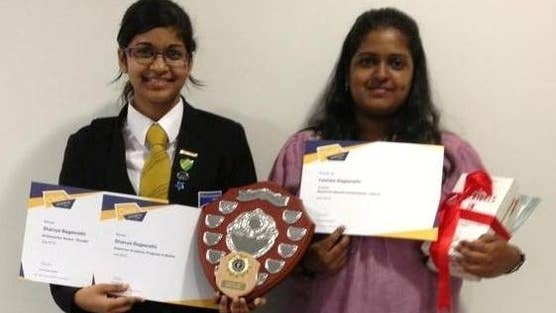 Her classmates have started an online campaign to stop the UK Home Office from deporting her months before she completes her education.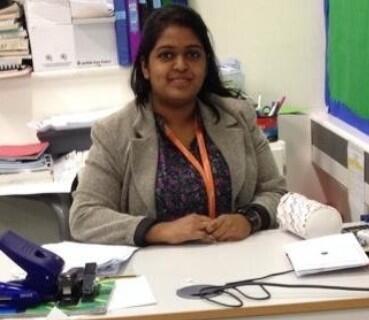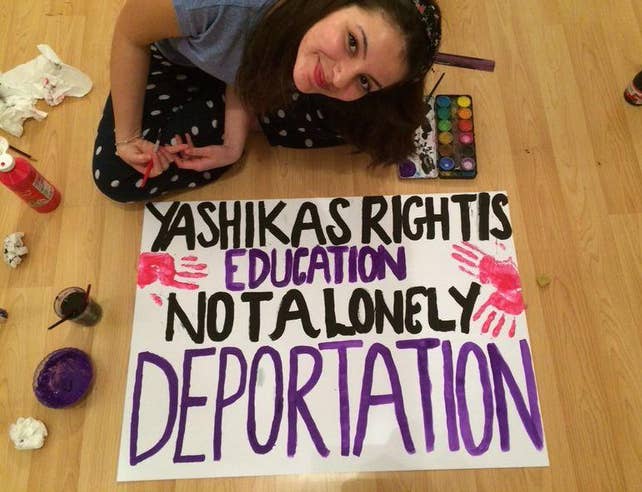 And this afternoon, the protesters have gone to the Home Office in Whitehall.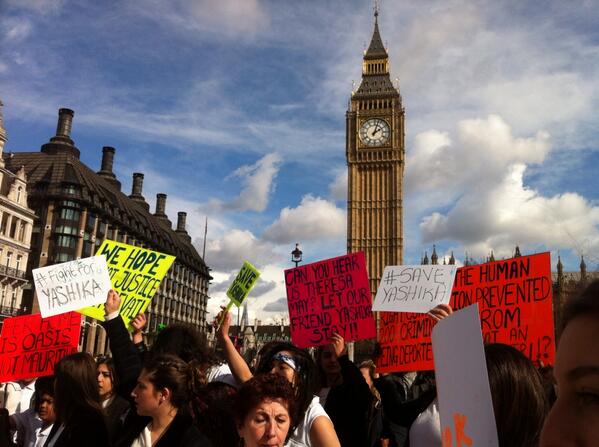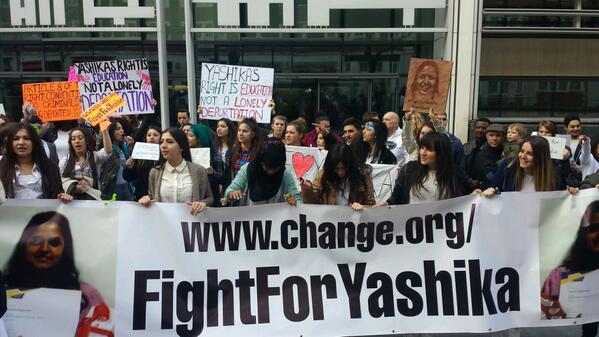 Her local MP has expressed his support.
She is enrolled at Oasis Academy Hadley in Enfield and the school's deputy head is helping to run the campaign.
In a press statement, Zoe Thompson says:
"Since enrolling at Oasis Academy Hadley, Yashika has made an outstanding contribution to the life of the academy. Not only is she an incredibly talented mathematician, she has spent considerable time helping to train, teach and coach younger students in the subject, transforming their learning experience. On top of all of this she has poured herself into voluntary activities, helping the Academy to win a national award in recent months.
To deport Yashika at any stage would cost the UK a valuable member of society. To do so just weeks before she is about to complete her education would be an uncompassionate and illogical act of absurdity. We are fighting to give her the right to stay until June to finish her A levels, and ideally to allow her to remain with her family indefinitely."
The Home Office has said it will not comment on individual asylum cases.