Last Friday a young teenwas dared to eat a salad full of cockroaches on the Peruvian Show El Ultimo Pasajero (The Last Passenger).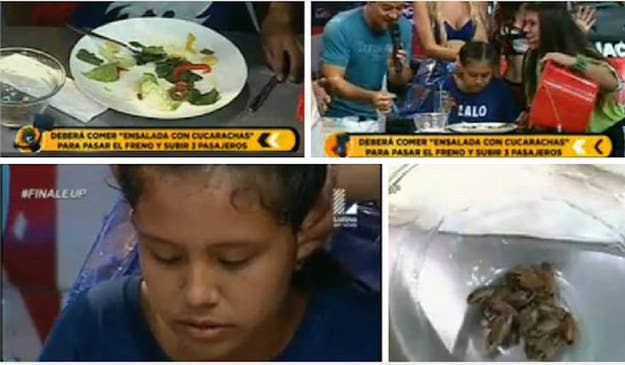 There were about half a dozen in there.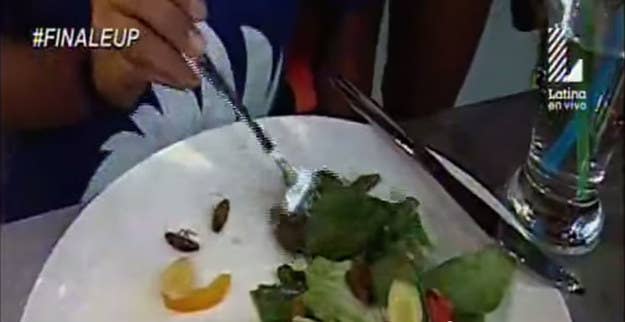 She was doing it as a challenge to win a trip to Cancun, Mexico, with her classmates.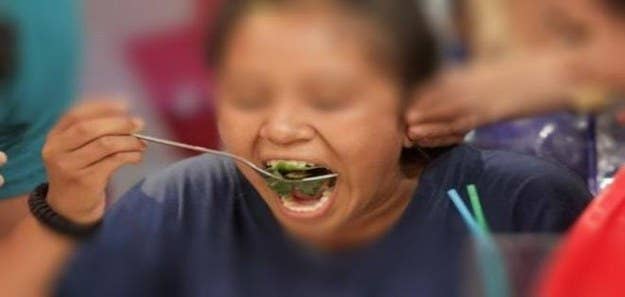 Social media began to flip out pretty quickly.
The hashtag #tvbasura (TV is garbage) began to trend.
A member of the programme's team told AFP that while cockroaches are "nasty", the show had used "clean" insects. The agency reported Jesus Alzamora, the show's host, claimed on his Facebook the mistake was to not make clear that they had used "an edible animal", which had been "approved by doctors and recommended by specialists".
UNICEF Peru put a statement on its Facebook reminding the Peruvian authorities of the need to respect the dignity and rights of children.
It reads:
All our viewers:

Regarding the issue of our program last Friday March 20, wherein one of the tests included eating some insects, [we] regret not having appreciated the audience's sensitivities regarding the facts and the transmitted images.

In aiming to improve we review all our sections in order to continue providing quality entertainment incorporating and respecting the opinions of our audiences.

Our commitment is to show that it is possible to make modern, versatile and authentic television, but also serious television, with quality content, class production and social awareness, promoting respect, equality and healthy competition.

Yours Faithfully,
Latina