UKIP leader Nigel Farage has been receiving online death threats in the wake of the EU referendum result.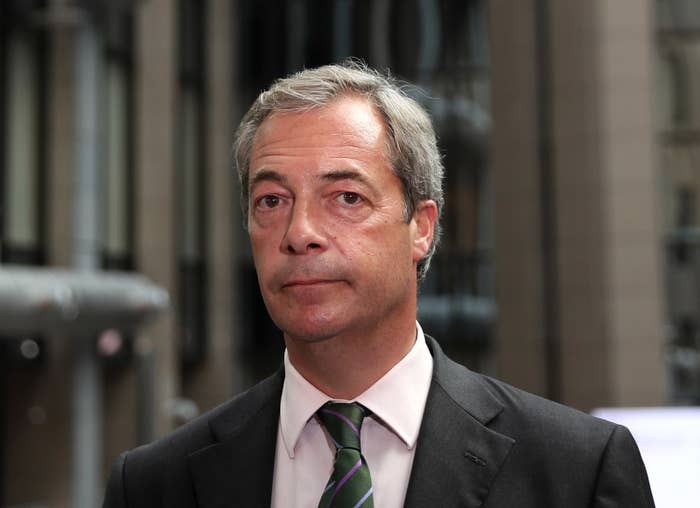 Screengrabs of some of the threats were shared on Twitter by pro-Leave campaigners yesterday.
Many of these tweets appear to have been removed, and some may date from before the referendum: As Breitbart reported earlier this month, Farage has faced hundreds of online death threats for years. However, a UKIP source told BuzzFeed News that they had intensified in the wake of Brexit.
A search of social media on Wednesday morning appeared to confirm that was the case.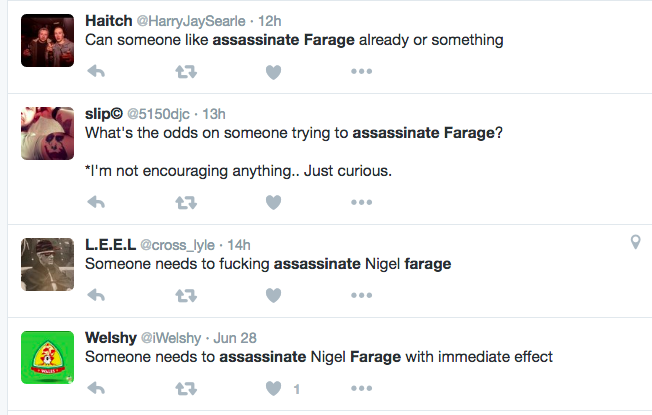 Catherine Gee, a Telegraph journalist, has also recently attracted criticism from right-wing websites for a tweet in which she said she asked people to consider going back in time to kill Farage as a baby.
UKIP would not give a statement on the issue, but a party source said that while the incidents of racial abuse flagged by Remain supporters in the last few days had been "horrific", a lot of abuse going in the direction of the Leave camp from people who had wanted to stay in the EU had gone "under the radar".
Farage is understood to have boosted his security in recent days, and has told reporters he had "been in lots of dangerous situations".
It appears that hate speech on and off social media has been on the rise in the wake of Brexit.
BuzzFeed writer Luke Lewis has written about the experience of receiving hate speech from tens of thousands of Leave supporters, and in the last few days there has been a tide of anecdotal evidence and incidents caught on camera, suggesting that racist and xenophobic incidents around the country are on the rise.