More people were executed in 2015 than in any single year in the last quarter century, according to Amnesty International.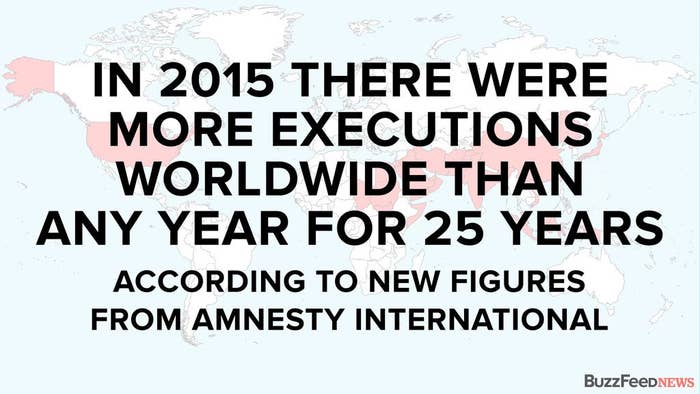 The charity named China as the world's top executioner – but the true extent of its use of the death penalty is unknown: the data is considered a state secret.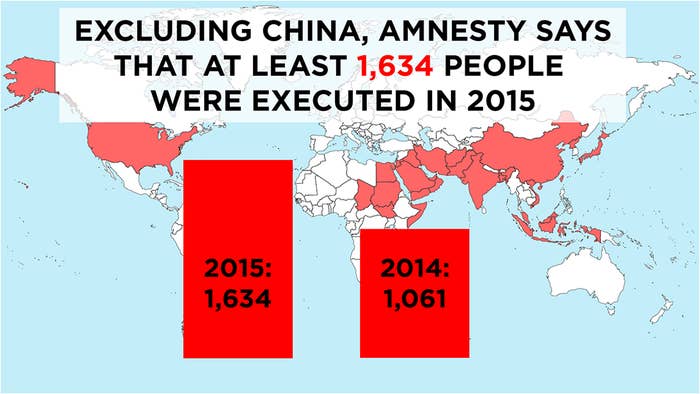 According to the report, the top five executioners in the world in 2015 were China, Iran, Pakistan, Saudi Arabia, and the USA.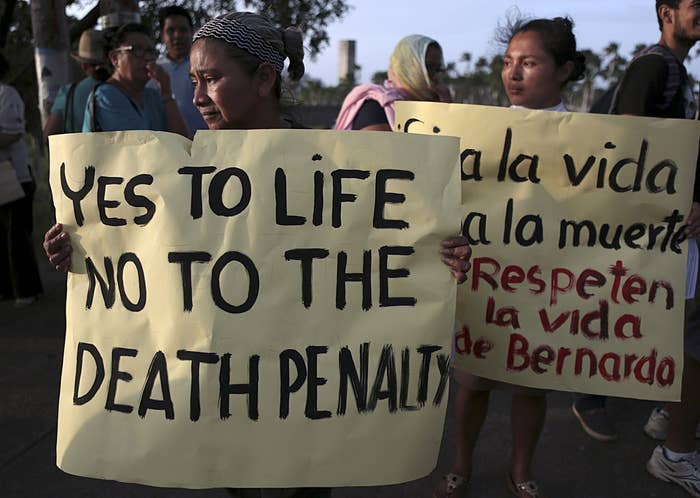 Amnesty said the biggest increases in executions were in Iran, Saudi Arabia, and Pakistan.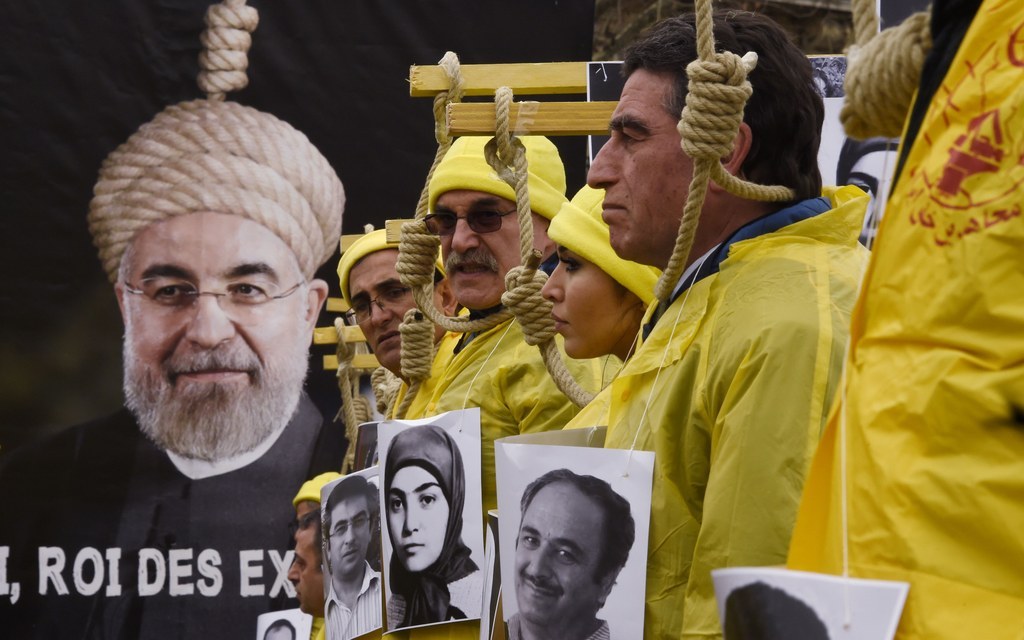 Iran executed at least 977 people last year, Amnesty found – a 31% rise on 2014. The report said the vast majority were for drug-related offences. At least four of those killed were under 18 at the time they committed the crime, according to Amnesty, which pointed out that Iran is one of the last countries to continue executing children, in violation of international law.
Two notable cases are those of Himan Uraminejad (aged 21) and Saman Naseem (aged 22), both of whom are facing execution despite being convicted of crimes that took place when they were aged 17.
Uraminejad was sentenced to death in 2012 after being convicted of murder over the fatal stabbing of a boy during a fight. Naseem was sentenced to death in 2013 after being convicted of "enmity against God" and "spreading corruption on Earth". He was involved in a Kurdish armed opposition group that was apparently involved in armed activities against Iran's Revolutionary Guards.
Amnesty says his confession was extracted through torture, which included having his toenails pulled out and being hung upside down from the ceiling while blindfolded.
In Pakistan, meanwhile, more than 320 people were executed, the highest number Amnesty has ever recorded for the country. At least five were reported to be children.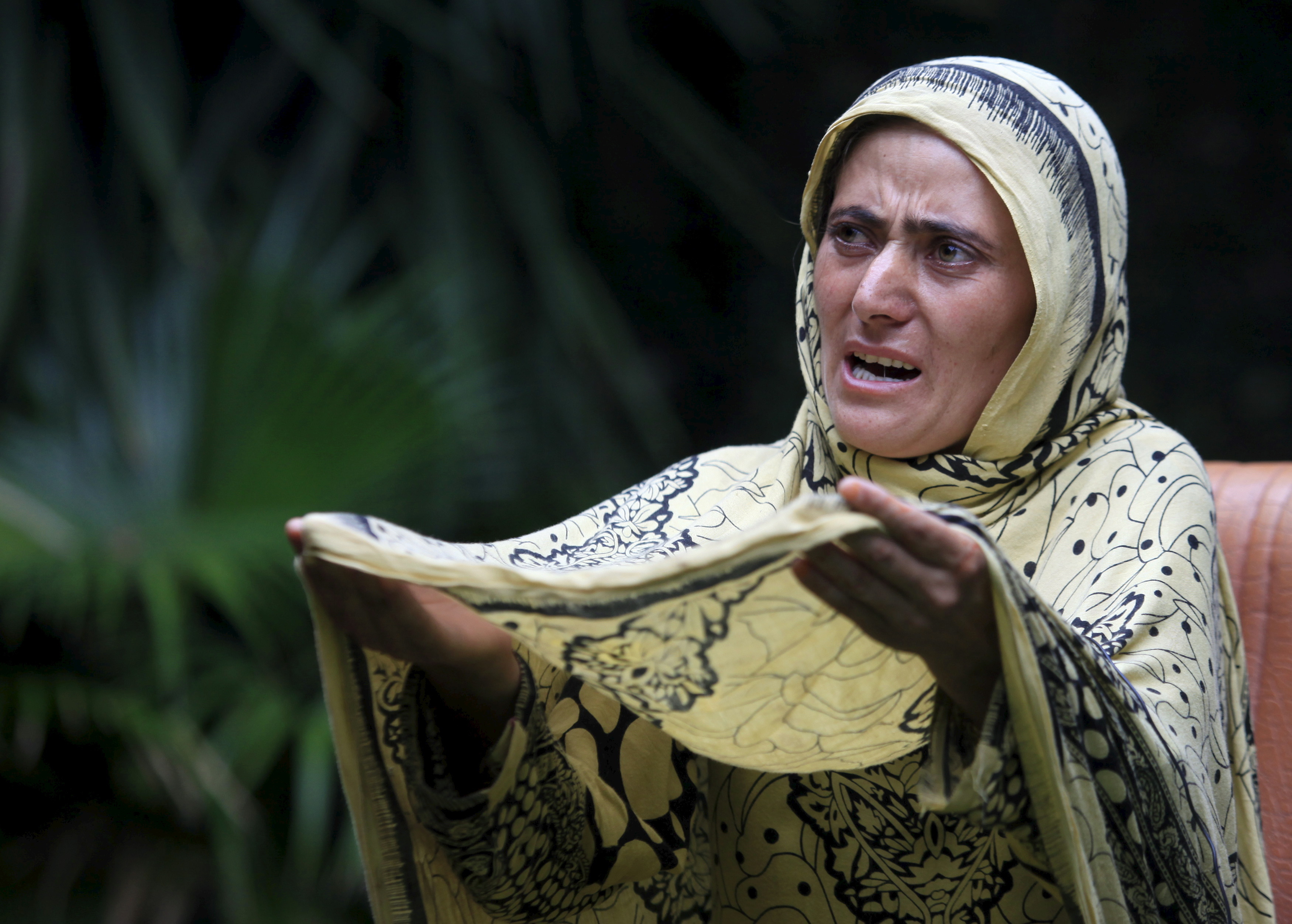 The country is believed to have the largest number of death row inmates in the world, with 27 crimes carrying the death penalty.
One of the most recent cases to grab international attention has been that of Abdul Basit, a paraplegic who is on death row for murder.
Elsewhere, Chad had not executed anyone for more than a decade, but in 2015 it resumed executions and 10 people were put to death. However, four countries – the Republic of Congo, Fiji, Madagascar, and Suriname – abolished the death penalty last year.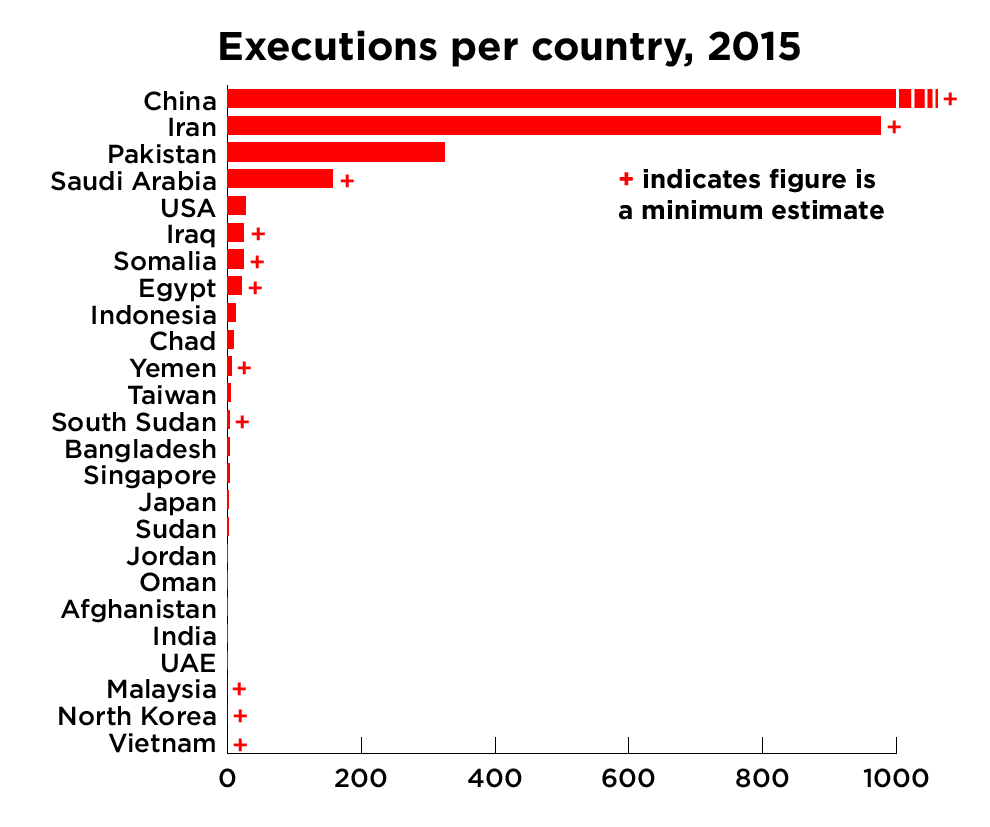 In a statement, Amnesty International's secretary general, Salil Shetty, said: "The rise in executions last year is profoundly disturbing. Not for the last 25 years have so many people been put to death by states around the world. Iran, Pakistan and Saudi Arabia have all put people to death at unprecedented levels, often after grossly unfair trials. This slaughter must end."
In recent months, the British government has come under pressure over its relationship with Saudi Arabia.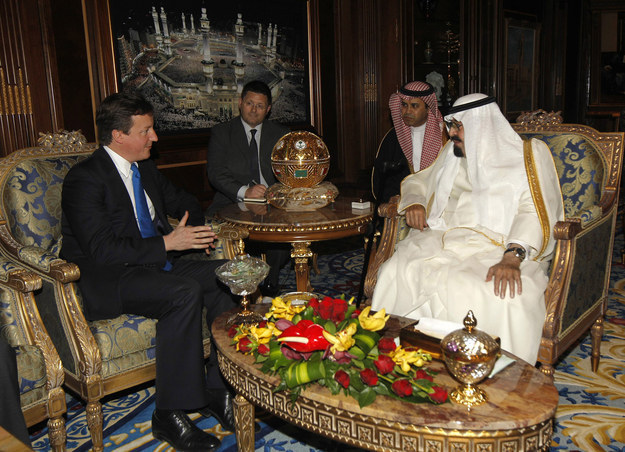 Much of this pressure has centered on Ali al-Nimr, Dawood Hussein al-Marhoon, and Abdullah Hasan al-Zaher, who are all facing execution for offences allegedly committed when they were under the age of 18.
According to Amnesty, the kingdom executed at least 158 people last year – a 76% increase on 2014 and the highest number recorded there since 1995. The charity said most were beheaded, but firing squads were also used and the executed bodies were sometimes displayed in public.
Maya Foa, director of the death penalty team at the charity Reprieve, said: "The sharp rise in executions in countries like Pakistan, Saudi Arabia, Iran, and Egypt over the past year is extremely troubling. It is all the more disturbing, therefore, to see what the foreign affairs select committee this week described as an 'apparent deprioritisation' of human rights by the UK government."
She added: "Now more than ever, Britain needs to be speaking out against the grave abuses – including mass trials, torture, and death sentences handed down to juveniles and political protesters – being committed by its allies."