Twenty-eight bodies have been found in mass graves in Mexico following a student protest. The deaths may be the work of hitmen, the AFP reported.
The bodies found in a mass grave outside Iguala are so badly burned that it will take time to identify them, a lawyer for families of a number of missing students told the Associated Press.
Mexico's National Human Rights Commission announced Sunday that they were investigating grave human rights violations, including "extrajudicial executions and forced disappearances." The group called upon local authorities to take necessary safeguards to protect victims and their families as well as witnesses, upon whom the justice system depended.
The commission last year reported on "sensitive and delicate" conditions in the region due to crime, violence and a lack of strategies to protect residents.
According to the Guardian, Guerrero state prosecutor Inaky Blanco has not given indication how many bodies there are, or if they are those of protesting students who were last seen forced into police vans.
The BBC reports: "The group had travelled to the area, in the state of Guerrero, to take part in a protest over teachers' rights."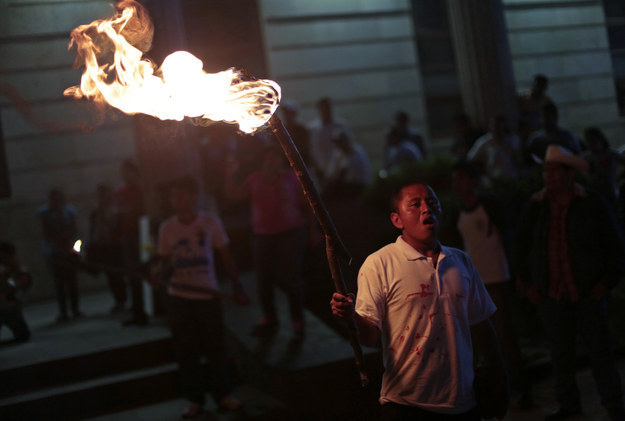 Six people were killed after police opened fire – 22 officers are currently being held in connection with the shooting.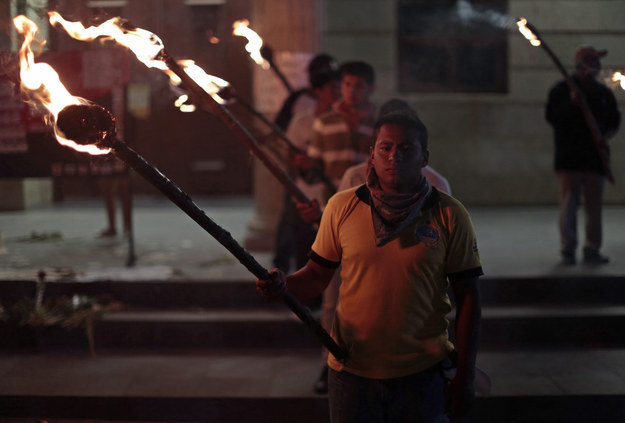 Reuters reports that Guerrero State Governor Angel Aguirre had offered a reward of one million Mexican pesos, ($74,000) for information leading to their whereabouts.